From helping children thrive in their families to caring for children in orphanages, helping children join adoptive families to providing lifelong post-adoption support to adoptees and their families, see the powerful difference you made through your compassion and generosity in 2022.
This past year, you helped meet urgent needs and better the lives of over 1.5 million children, families and other individuals through Holt programs and services across the globe. In many countries, your donations helped offset rising costs for basic needs due to inflation — ensuring children and families could afford food, clothing, school supplies and other essentials. In countries like India where the economic pressures of the pandemic significantly increased the risk of child marriage, you helped keep girls safe and in school. You helped provide safe bathrooms for teen girls and break ground on a new preschool for children in Ethiopia. And in November, you helped protect international adoption as a path for children to have a permanent, loving family. Thank you for everything you did to help children and families thrive in 2022 and look forward to a brighter year ahead!
In 2022, Holt donors' global giving provided direct services to 387,202 children — helping them grow and thrive and reach their potential in life. In Mongolia, donors helped build several new "gers," or traditional Mongolian homes, for children and their families who were living in unsafe conditions. You delivered emergency food to families living in poverty and provided urgently needed medical care such as lifesaving heart surgeries to children with special healthcare needs. For many children, you helped provide nurturing care while they waited to rejoin their birth families or join loving, permanent families through adoption. This impact number also includes adoptee youth who benefited from Holt's robust post-adoption services in 2022.
After a slowdown in 2021 due to the pandemic, the number of children united with adoptive families increased this past year — from 274 in 2021 to 337 in 2022. Of the 337 children, 190 joined families through international adoption, 133 joined domestic adoptive families in their birth country and 14 infants were adopted domestically in the U.S. In 2022, 95% of children of children adopted internationally were older than age 5, part of a sibling group or had at least some minor special needs — and 63% had moderate to major special needs. While international adoption continues to decline overall, we feel hopeful that so many families continue to open their hearts and homes to the many older children, sibling groups and children with disabilities or other needs who are growing up in orphanages and foster homes around the world. And we are grateful for Holt sponsors and donors whose generous gifts provide the nurturing, attentive care children need while they wait to join their families, help fund adoption grants so financial barriers never stand between a child and a family, and also support the social work required to ensure every adoption goes through the most rigorous ethical process. Lastly, our hearts continue to go out to the many families in the China adoption process whose process was stalled at the beginning of the pandemic and who are still waiting to unite with their child in China.
For every child and family joined through adoption, Holt offers lifelong post-adoption services. By supporting Holt, donors help to ensure that adult adoptees can access copies of their adoption file, receive help and support with a birth family search, have important citizenship questions answered or receive counseling to cope with adoption-related issues that come up throughout their lives. When parenting issues arise that may or may not be adoption-related, adoptive parents can also receive help and support through our Post Adoption Coaching & Education program. Birth parents can reach out to Holt's post-adoption team for support and counseling. And every summer, youth adoptees have the opportunity to attend Holt Adoptee Camp — a weeklong overnight camp where they can connect with other adoptees and discuss issues surrounding adoption. After two years of virtual camp, Holt's in-person camp resumed in summer 2022 with 213 campers, ages 9-17, and adult adoptee counselors attending across the country!
Holt's vision is a world where every child has a loving, secure home. But before ever pursuing adoption for a child, we first strive to help children grow up in the loving care of their birth family. In 2022, you made this outcome possible for 32,687 children who were at risk of separating from their families due to poverty, and other hardships. In 2022, the impact of the pandemic could still be felt in many of the communities where you help children and families in need. Many families who lost jobs and income during the early days of the pandemic continued to struggle as they rebuilt their lives and sought new ways to support their children. At the same time, costs for basic needs rose in 2022 due to global inflation — making it even harder for families to afford essentials like food, warm clothing and fuel to heat their homes in winter. In Mongolia, for example, costs increased by 28% on average with the price of fuel doubling in 2022.
But thanks to you, over 32,600 children and their families received the vital support and services they needed to make it through this tough economic year. Your generous gifts provided emergency food, medicines and heating fuel. You also helped 4,189 parents, grandparents or other adults participate in economic empowerment programs to help them earn a more stable income and better support the children in their care. Some parents attended job skills training while others received microloans or gifts of livestock to help them start a small business. And for 18,819 children, adults and other individuals, you also provided COVID-specific support such as emergency food or healthcare.
When you provide the supplies, uniforms, books and scholarships kids need to attend school, you empower them to one day escape poverty. You help protect them from child labor, child marriage, child trafficking and child abuse. And you give them the tools to not only lift themselves out of poverty, but to lift their families and communities up and out as well. In many vulnerable communities this past year, you supported early education programs for preschool-age children — giving them a strong educational foundation and, in many cases, providing a safe place to go so their parents can work during the day. In Ethiopia, you also supported efforts to expand Holt Ethiopia's early education model to 200 government schools — training about 400 teachers, and ultimately reaching an approximate 10,000 children.
In some countries, the ongoing economic impact of the pandemic — compounded by global inflation — significantly increased the risk of children dropping out of school and being forced into early marriage. But you made it possible for many girls in India, Ethiopia and other countries where child marriage is common to stay in school and avoid early marriage this past year. You not only provided the tangible supplies they needed, but also dedicated social workers who advocated for them to stay in school.
As costs rose due to global inflation this past year, families and caregivers struggled to afford their most basic needs — in particular, food for their children. But because of you, Holt teams were able to deliver emergency food to children and families living everywhere from tent camps for migrant communities in Bengaluru, India to the city garbage dump in Ulaanbaatar, Mongolia. In the Philippines, you supported a supplemental feeding program through our local partner that aims to supply 300 additional calories per day for a child's first 120 days, a critical time of physical and cognitive development. And through Holt's Child Health Days in rural Uganda, you helped provide nutrition screening, Vitamin A supplements (pictured above) and deworming for roughly 126,000 children.
In communities around the world, you also supported Holt's child nutrition program trainings to help parents, caregivers, teachers and others improve the overall health and nutrition of the children in their care. In total in 2022, Holt trained over 6,600 individuals— teaching them everything from the importance of a balanced diet to how to track children's growth to appropriate positioning and feeding techniques for children with disabilities.
In total in 2022, your global giving also helped provide 1,791,954 meals through Holt-supported programs.
Also due to global inflation in 2022, many of our childcare partners struggled to maintain the same high standard of care for children. In Thailand, the cost of gas doubled — doubling the cost to drive foster children with special healthcare needs to and from doctor visits in Bangkok. In other cases, Holt's orphanage partners faced higher costs for food, diapers and other basic needs. As more children came into orphanage care during the pandemic, some orphanage partners also struggled to meet the needs of a greater number of children. But because of your kind giving this past year, 4,405 children living in orphanages, group homes or foster families received the essential food, clothing and medical care they needed, in addition to safe places to live and nurturing care from devoted caregivers. You also supported efforts to reunite orphaned and vulnerable children with their birth families or unite them with families through adoption.
Through your generous global giving in 2022, you helped provide routine vaccines to prevent measles and other childhood diseases. You supported physical, occupational and speech therapies for kids with disabilities and other needs. You provided eyeglasses, wheelchairs and hearing aids. You helped provide lifesaving surgeries, such as a heart surgery for Zaya in Mongolia. You provided attentive pre- and post-op care at Peace House, a special medical foster home in China. You helped children live longer, fuller and healthier lives, and in many cases, provided medical care to their parents.
In 2022, Holt donors gave 4,661, gifts to children and families in need! You gave gifts of livestock such as cows, goats, chickens and pigs to help nourish families and provide extra income. You gave garden kits to help families grow food at home, warm coats for children living in cold climates, and school supplies and scholarships for kids at risk of dropping out of school. You provided nurturing caregivers and supplies for children living in orphanages, foster families and group homes. You helped provide life-changing surgeries, therapies and medical care for children with healthcare needs or disabilities. You also gave to Holt's Where Most Needed fund so that our staff and partners in the field could address immediate, vitals needs that would otherwise go unmet. You made a powerful difference in the lives of so many children around the world, and we're so grateful for you.
Thank you for everything you did for children and families in 2022! You're amazing!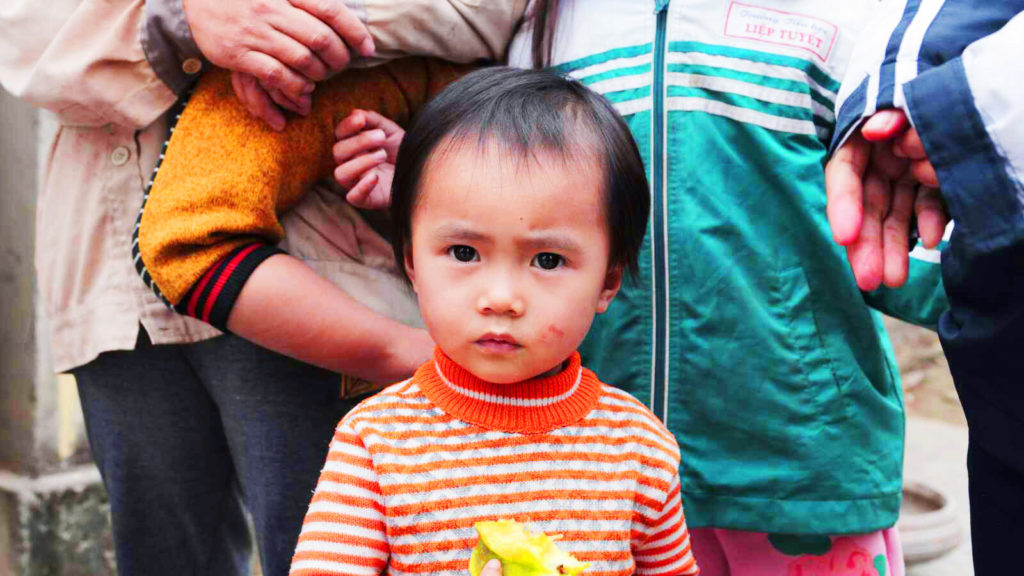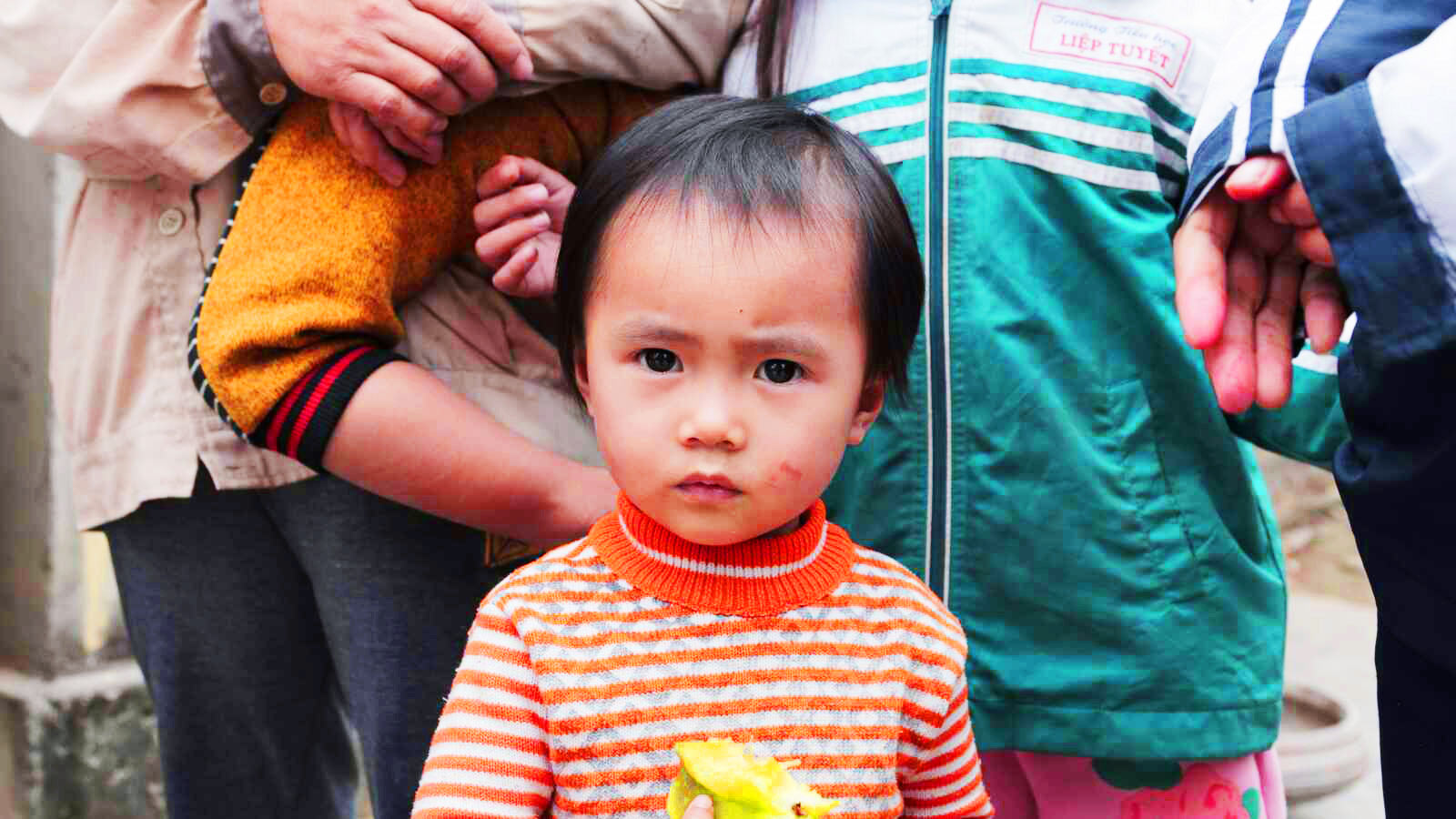 Help a Child in Greatest Need
Give emergency help to a child who is hungry, sick or living in dangerous conditions. Your gift will provide the critical food, medical care, safety and more they need when they need it the most.