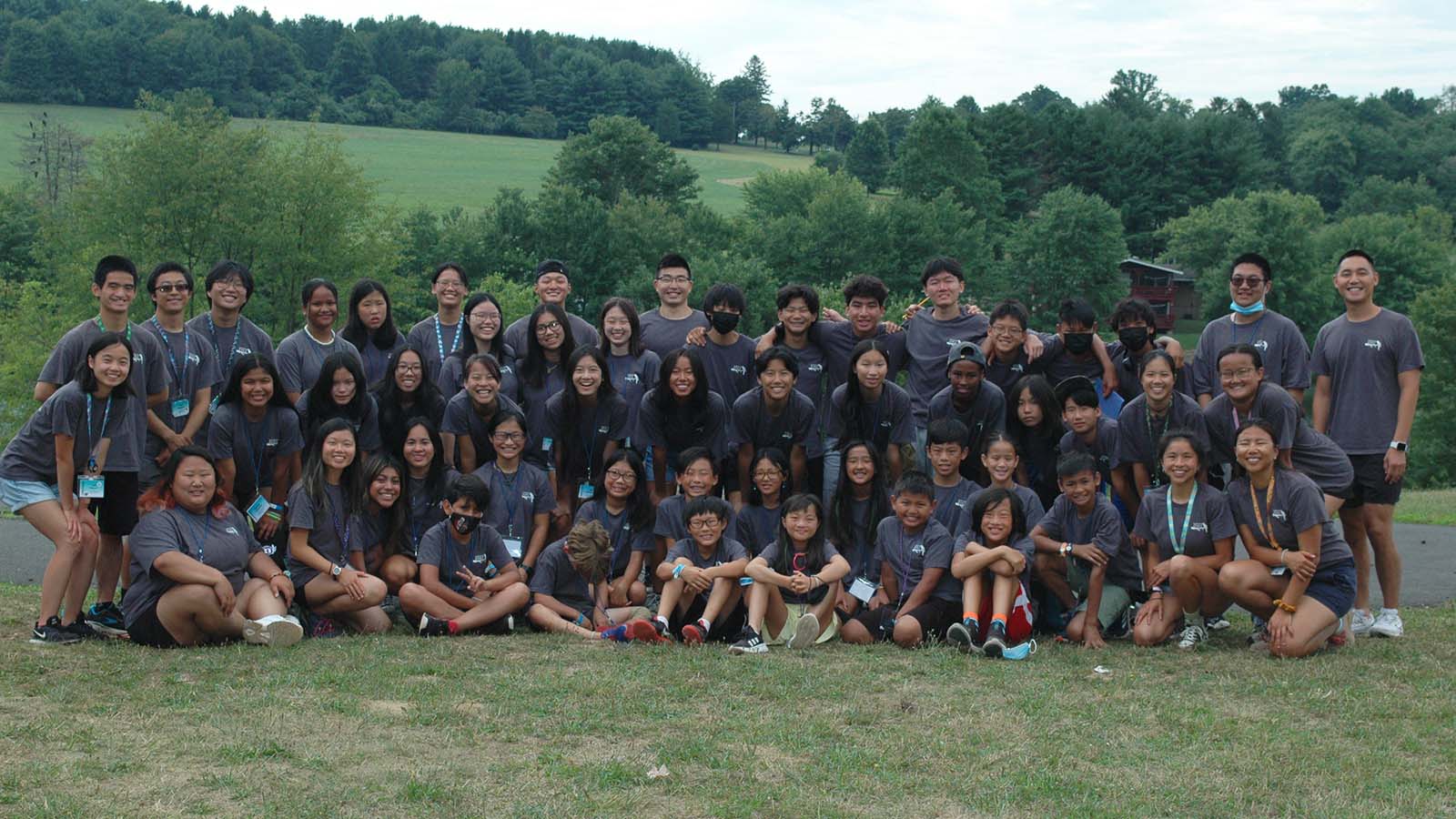 Celebrating 40 years of Holt Camp!
It's a week adoptees will never forget.
A week of Holt camp will be one of the best experiences of your life. Along with other adoptees, you'll have the chance to try new things, make new friends and discuss issues that are important and unique to adoptees. No matter which location you attend, you'll fill your days playing group games, developing skits, playing sports, swimming, living in cabins, exploring your identity, eating great food, creating arts and crafts, and hanging out with new and old friends.
Eligible participants: This program is available to all domestic, international, transracial or transcultural adoptees — placed through any agency — who are between the of ages of 9-17.
Learn more about Holt's overnight camps and contact Pame Chow, camp registrar, at [email protected] with any questions.
---
Three Exciting Things Coming to Holt Camp in 2023:
40 years of Holt Camp – 2023 marks the 40th anniversary of Holt Camp! We are incredibly honored to have served countless youth adoptees and their families over the last four decades and are excited to celebrate another great camp season with all of you!
Longer camp week – Holt Camp will run for 5 nights/6 days at each location, which is one day longer in Wisconsin and New Jersey and three days longer in Oregon than in 2022!
Parent Camp – We are offering a new and exclusive three-session parent program this summer. Parents will have an opportunity to virtually meet and connect with some of Holt's amazing adoption professionals, as well as participate in an adult adoptee panel — all from the comfort of their home.
Register for Holt Camp by March 1, 2023 to receive a $50 early bird discount!
Wisconsin
Dates: July 24 – 29, 2023
Location: Conference Point Center, 300 Conference Point Rd. Williams Bay, WI 53191
Price: $895
Description: Located on Lake Geneva, Conference Point offers a variety of housing options and recreational activities for our group. During the camp week, we'll spend time swimming, playing various field games, and sitting around a campfire. Holt Camp is excited to return to Conference Point for the third time.
---
New Jersey
Dates: July 31 – Aug. 5, 2023
Location: Camp Tecumseh, 445 Mechlin Corner Rd., Pittstown, NJ 08867
Price: $895
Description: Holt Camp is excited to be back at Camp Tecumseh for another summer! Sitting on 400 rolling acres, Camp Tecumseh offers our group a space to explore, learn, and most importantly, have fun during our time together. Campers can expect to spend time swimming, boating, hiking, doing archery, and so much more!
---
Oregon
Dates: Aug. 7 – 12, 2023
Location: Canyonview Ministries Retreat Center, 13000 Finlay Rd., Silverton, OR 97381
Price: $895
Description: Holt Camp will be at a new campsite in Oregon in 2023. Located just 30 minutes east of Salem, Canyonview Retreat Center has been hosting various groups for many decades. They offer a variety of housing and meeting spaces, as well as an array of recreational activities, including a zip line and a giant swing, for groups. We are excited to spend a week at Canyonview this summer!
Donate to Holt Camp Fund!
Your donation to the Holt Camp Fund will help support young adoptees and families grow and thrive within their community.
Highlights of Holt Camp in Oregon
Check out some of the fun times we had at a past Holt Adoptee Camp in Oregon!
FAQs About Holt Adoptee Camp
Become a Camp Counselor
Enjoy the fun of being a staff member at Holt Adoptee Summer Camps. Benefits include:
Being part of an adoptee community
End-of-season stipend
Forming lifelong friendships
Being part of a team
Making a positive impact on the lives of campers
Learning valuable skills in team building, group management and camp programming
Looks great on resumes and applications for college scholarships and jobs
What does a camp counselor do?
As a counselor at in-person camp, you'll have many responsibilities. We've broken them down into two categories.
Campers
You're responsible for the safety of the campers 24 hours a day, from the time they check in until they check out. You'll assist in leading them in scheduled activities throughout the day. You'll lead your cabin group in discussions on race, identity and adoption. You'll set the standard for your campers in the areas of positive attitude, integrity, punctuality and interaction with peers.
Camp counselors will receive 40 hours of pre-camp training and will be supported in person by the camp director and the camp leadership team during the camp season.
Camp Activities
Counselors will be assigned to teach and lead certain camp activities.
Counselors will be asked to enthusiastically participate in all activities, setting the mood for the campers. A counselor who's having fun leads to campers having fun as well!
Stories About Holt Adoptee Camp
Post Adoption Services from Holt International