Cambodia
Caring for orphaned and vulnerable children in Cambodia since 2005 through child sponsorship and donations
On This Page:
Every year, sponsors and donors provide life-changing support for over 4,690 children and families in Cambodia.
Holt began caring for Cambodian children and families in the 1970s, first in refugee camps in neighboring Thailand where thousands of Cambodians fled to escape civil war and the brutal authoritarian rule of the Khmer Rouge regime. Not until two decades later, however, did we begin developing programs in Cambodia. Shortly afterward, in 1994, Holt had to suspend programs in response to ongoing instability. Returning in 2005, Holt now allies with sponsors and donors to help protect children at risk of trafficking and exploitation, provide the resources families need to rise above poverty, and help children thrive in the loving care of their families or join loving, permanent families via in-country adoption in Cambodia.
Thousands of families migrate in search of work each year
Holt sponsors and donors provide the holistic support parents need to care for their children right where they live.
80% of children living in orphanages have at least one living parent
Holt helped launch a program to reunite institutionalized children in Cambodia with their birth families.
Child and sex traffickers endanger vulnerable children
Women's self-help groups and microloan programs help protect children from trafficking and exploitation.
Help Children & Families in Cambodia
Many children in Cambodia live in poverty without enough food or safe housing. Children are at risk of separation from their parents who migrate to find work. Without a stable family, they're in danger of trafficking, exploitation or being sent to live in an orphanage. Your gift will help a child or family in Cambodia in greatest need.
Family Strengthening
Helping Children and Families Thrive in Cambodia
In Cambodia, most poverty is concentrated in rural areas and parents often migrate to cities in search of work, leaving children behind in unsafe circumstances. Child sponsors and donors help families stay together by providing everything from educational support for children to small business microloans for parents.
Education
In Cambodia, Holt has education programs in four provinces — serving some of the country's most vulnerable communities. Through increased access to education and more stable enrollment in school, more children will have the chance to grow financially stable as adults. Holt child sponsors and donors cover supplemental school fees and other material costs — like books and uniforms — for the children in the program. Local, on-the-ground staff visit regularly with school-aged children to teach them leadership skills and raise their awareness about child traffickers and how to identify and avoid them. Local advocates also provide tutoring and meet with parents and teachers about children's performance in school.
Early Childhood Care & Development
In rural communities of Cambodia, Holt sponsors and donors support 10 preschool programs for children ages 3 to 5. At preschool, children learn skills such as identifying shapes, numbers, colors and letters — preparing them for first grade and setting them up for lifelong success in school. The children receive a nourishing breakfast and periodic health checkups, improving their overall nutrition and health. The program also provides a safe place for young children to go while their parents work during the day. In impoverished communities, preschool programs also ease the burden of child care on families — allowing both parents to work and increase overall household income.
Economic Empowerment
Single mom and female-headed households are among the most vulnerable families in rural Cambodia. Many women living in rural areas — especially those who lived through the Khmer Rouge regime of 1975-79 — received little or no education as children, and they may not have any formal job skills training. To keep children safe in the loving care of their families, Holt helps parents — and women in particular — gain the skills to generate income and support their families. In two rural provinces, Holt's on-the-ground partners have also worked to develop women's self-help groups in several villages. At monthly group meetings, mothers or grandmothers in Holt's programs gather to discuss common problems, encourage one another, participate in a community savings and loan program, and learn income-generating skills such as raising livestock.
The women may attend workshops on composting, which helps them increase their yield of rice — providing more food for the entire family. Or, by learning how to raise and vaccinate chickens, pigs or cows, the women in the program can become more successful at raising animals for their milk, manure and labor. When cows and pigs have calves or piglets, they can be sold for profit — and families often use the money to pay for school supplies, medical care or other essential items for their children.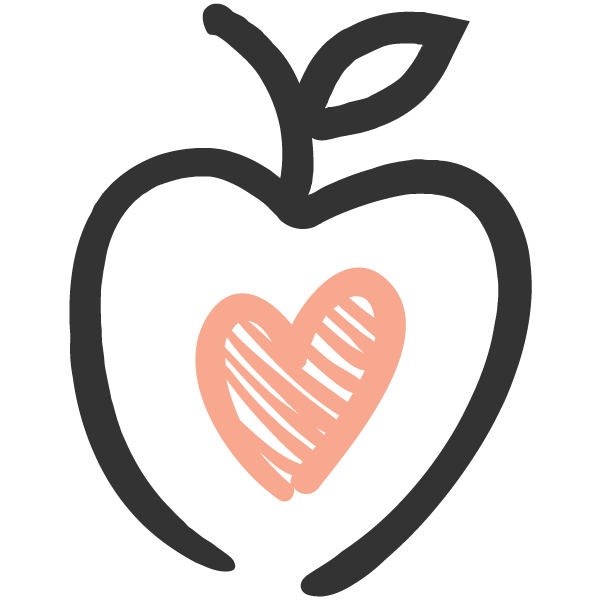 Nutrition & Health
In rural Cambodia, many children and families survive on what they grow to eat — staples like rice, melons and other vegetables. But drought is common, causing food and water shortages that can lead to malnutrition and hunger-related disease. Drought also sometimes forces parents to make hard decisions. Do they stay home with their children and do the best they can to raise and grow their own food despite water shortages? Or do they migrate to Phnom Penh or an area with garment factories to look for steady work? When families migrate long distances from home, they often have no choice but to leave children in the care of relatives or elderly grandparents — making them vulnerable to abuse and neglect. Some parents bring their children with them, but this too poses specific dangers to children. The journey itself can be treacherous. And once families arrive, they often live in dangerous slum communities where children can easily fall prey to predators — especially when parents have to work long hours to earn an income.
Orphan & Vulnerable Children Care
Child sponsorship provides care for Cambodia's most vulnerable children.
In Cambodia, parents struggling with poverty will often place children in orphanage care in the hope that they will at least receive nourishing meals and an education. Through three pilot programs, Holt donors help children reunite with their birth families or join foster or domestic adoptive families.
Kinship & Foster Care
In 2016, Holt received a generous grant from the GHR Foundation to help develop more nurturing care alternatives for the thousands of children living in Cambodia's institutional care centers. In the years since, Holt has worked alongside the Cambodian government and several leading international aid organizations to develop three alternative care models — kinship care, foster care and domestic adoption.
With the support of sponsors and donors, Holt may also provide the tools and resources these families need to care for the child — such as food support, school supplies, counseling and even job skills training for the adults.
Not every child has a family member who can care for them, however. For these children, Holt staff in Cambodia developed another alternative — replicating Holt's model of foster care first developed in South Korea in the 1960s. Through Holt's model of foster care, children stay in trained, dedicated foster families who provide the individualized care they need to thrive while our staff works to reunite them with their families or help them join a family through adoption.
Family Reunification
But at Holt, we strive to help every child grow and thrive in the love of their family. And in 2016, a generous grant from the GHR Foundation helped Holt launch a program to reunite children living in orphanages with their birth families — if not parents, then aunts or uncles or grandparents who can provide the kind of loving, attentive care that children just don't receive in institutions. Before reunification could happen, however, orphanage staff needed to be able to identify a child's family.
When a child enters the U.S. foster care system, a social worker develops an extensive file about that child — his or her parents' names, addresses, extended family contacts, medical concerns. All kinds of details that will be critical to providing ongoing care to that child and, eventually, reunifying the child with his or her family. In Cambodia, the social welfare system is severely underdeveloped. There are very few social workers in the entire country, and digital and printed record-keeping is neither standardized nor systematic. Often, children enter orphanage care and no one records any information about their birth family, which makes it very difficult to reunify children with their families later. To help caregivers, Holt staff and local ministry officials helped implement these important practices — teaching these skills through partnerships with Cambodian orphanages and communities, and making it possible to begin reuniting children with families.
Once children rejoin their families, Holt sponsors and donors may also provide the tools and resources these families need to care for the child — such as food support, school supplies, counseling and even job skills training for the adults.
Adoption in Birth Country
In 2016, Holt received a generous grant from the GHR Foundation to help develop more nurturing care alternatives for the thousands of children living in Cambodia's institutional care centers. In the years since, Holt has worked alongside the Cambodian government and several leading international aid organizations to develop three alternative care models — kinship care, foster care and domestic adoption.
Historically, Cambodians have adopted children. But never via a formal process. To ensure safe and ethical domestic placements, Cambodia needed to develop a legal process for vetting prospective families. They needed a process to thoroughly explore whether a child could be reunited with their birth family first. And once a child is united with a family, they needed a process for post-placement visits to ensure the suitability of the match and the long-term well-being of the child in his or her adoptive family.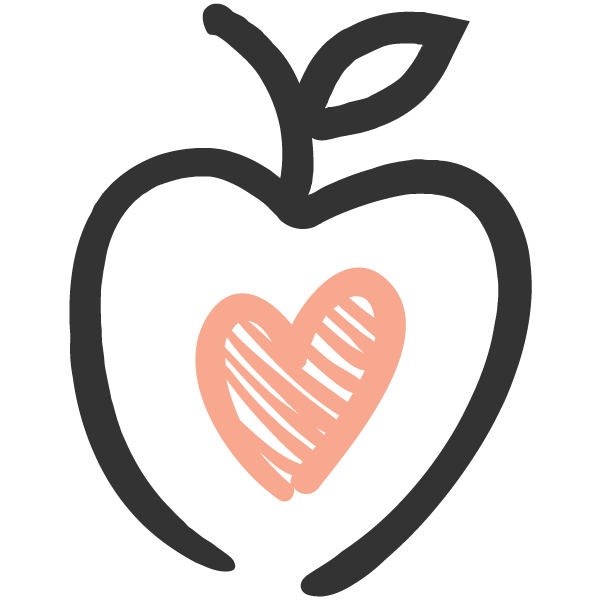 Nutrition & Health
Orphaned and vulnerable children are at an especially high risk of dying from preventable and treatable causes, such as malnutrition. Malnutrition can increase children's risk of infections, parasites and debilitating illnesses like diarrhea. All of this can be prevented or treated with access to simple and affordable interventions such as good nutrition, clean drinking water, health screenings and immunizations. Holt Cambodia works with the support of child sponsors and donors to provide these simple but effective measures for orphaned and vulnerable children. When these children have their basic needs met, they are able to grow, learn and thrive. Holt Cambodia works with care center partners and foster families to support healthy nutrition and feeding practices.
Building Toilets and Homes for Families in Need
In rural impoverished communities of Cambodia, many children and families live in conditions that no one should ever live in. Every day, families sleep, study and eat their meals under thatched, palm leaf roofs that fail to protect them from the wind and the rain. Even more dangerous are the insects that can easily get inside unstable homes, including snakes, scorpions and mosquitos that carry both malaria and dengue fever. Children living in rural Cambodia often fall sick with dengue, which causes high fever, pain, even bleeding — and grows more serious the more times you have it.
Sponsor a Child in Cambodia
Your monthly support will go toward food, clothing, education and more — helping a child in Cambodia thrive in the loving care of their family!