Meet the People of Holt International
Get to Know the Dedicated Members of Holt's Leadership Team and Board of Directors
The many people who work for Holt International at our Eugene, Oregon headquarters and in locations around the globe have a passion for helping children and families. Below are bios of our executives and board members who lead our outstanding programs with great heart and ensure integrity in how we steward our resources.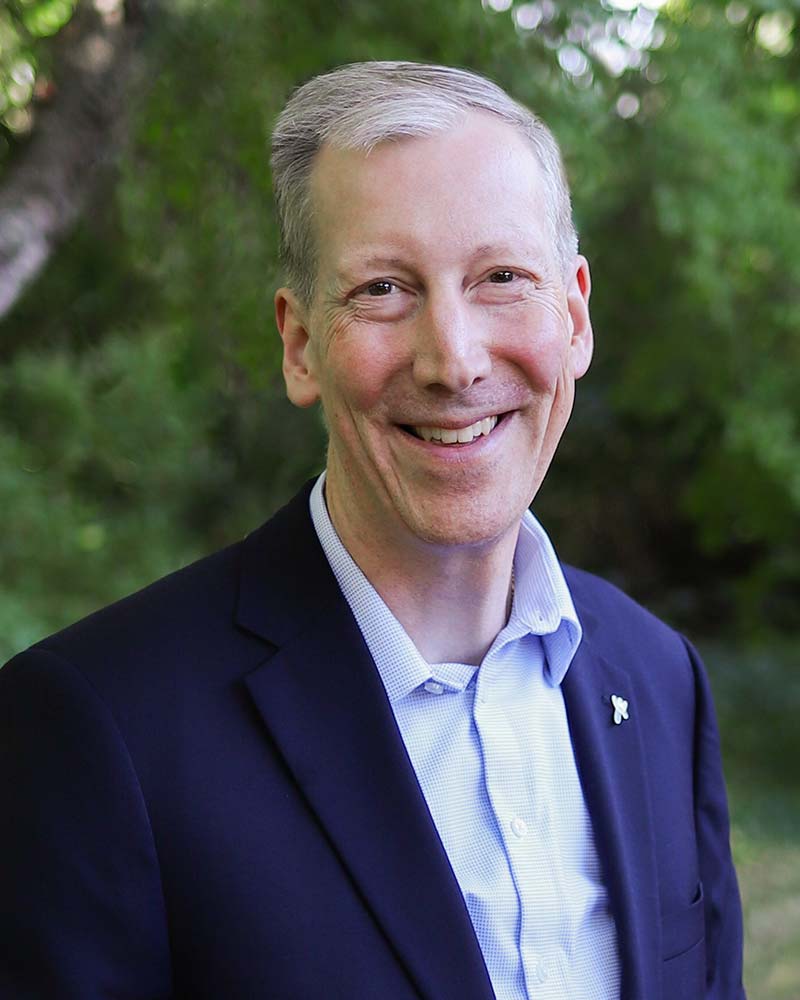 Dan Smith
President & CEO
Dan is a seasoned executive known for successfully integrating people, processes and technology for mission-driven organizations. Prior to becoming President & CEO, Dan served for five years as Holt's CFO and VP of Finance and Administration. Dan spent four years in Tanzania serving as a missionary where he held the title of Finance Director for the Lutheran Mission Cooperation. Dan has effectively served in leadership positions for complex organizations in multiple capacities: CAO, VP of Finance and Administration/CFO, Interim CFO, VP of Program Development, Finance Director and Interim Executive Director. Prior to his nonprofit work, he served as Regional Director of Procurement and Logistics for a Fortune 100 company in the supermarket industry. Dan has a multifaceted approach for increasing revenue, expanding services and establishing long-term strategic visions. He and his wife have three adult children, the youngest of whom was adopted from China. Dan is a lifelong musician who has enjoyed a variety of roles on his church worship team. He is also a world traveler and avid cyclist. To learn more about Dan, visit his LinkedIn profile.
Thoa Bui
Vice President, Programs & Services
Thoa implements Holt's vision and strategic leadership to ensure growth in Holt's programs for vulnerable children in Asia, Africa, the Caribbean, Eastern Europe, Latin America and the U.S. Thoa has more than 20 years of experience in advocacy, financial and international program development and management, fundraising, and developing family strengthening and adoption services for vulnerable children in developing countries. She holds a master's degree in social work awarded by the Fulbright Scholarship and had direct field work experience at the Holt Vietnam office prior to coming to Holt International. She has worked in numerous countries and systems. This experience gives her a unique perspective and understanding about the cultures, institutions, the needs and challenges faced by vulnerable children and families, and the possible solutions that will bring holistic and sustainable change.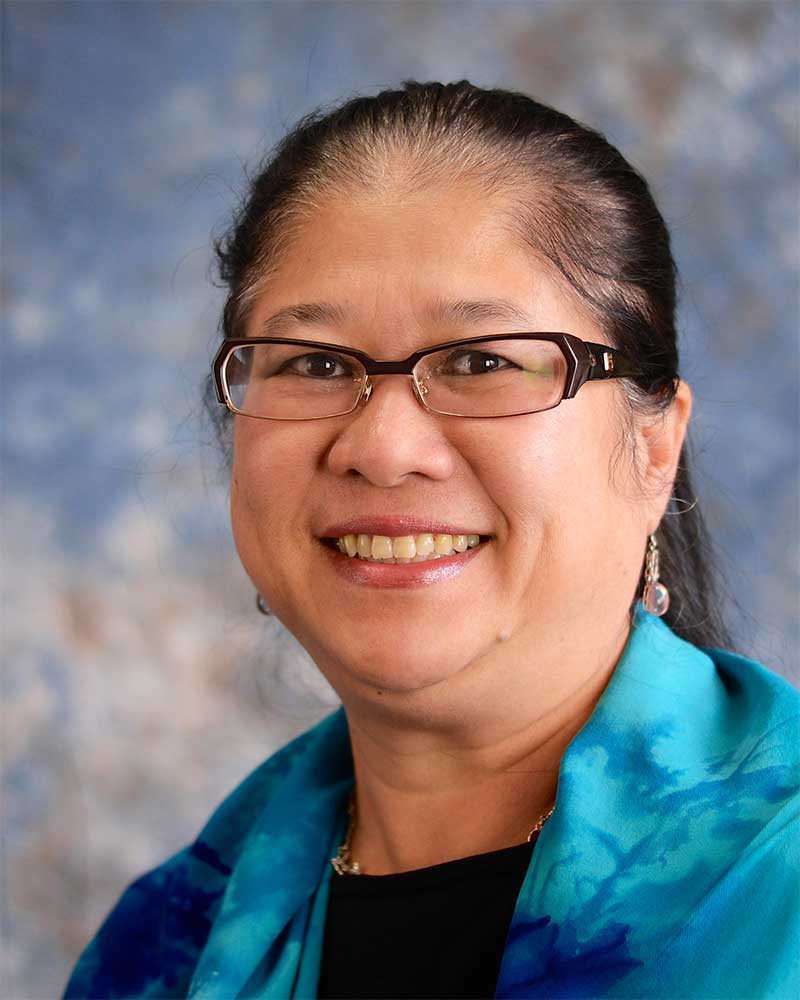 Jian Chen
Vice President, China Regional Programs
Jian has played a crucial role in expanding services to children and families throughout China, building and maintaining critical collaborative relationships with Chinese officials, and creating and training a highly dependable in-country staff. Through these efforts, Jian has helped grow the China program to one of Holt's largest, serving thousands through child welfare programs and placing hundreds of orphaned and abandoned children in loving homes every year. Jian holds a master's degree in interdisciplinary studies and cultural anthropology from Oregon State University, focusing on cultural differences between China and the U.S. A native of China, Jian raised her two children in the U.S. In 2005, she received an Angels in Adoption award from the U.S. Congress.
Rick Ericson
Vice President, Information Architecture, Operations and Technology
Rick brings over 16 years of experience as a technology and fundraising professional, dedicated to empowering teams with the strategic use of technology to drive philanthropic and organizational growth. Prior to assuming his role as vice president at Holt, Rick dedicated a decade of his career to higher education advancement. His most recent position was director of annual philanthropy at his alma mater, the University of Oregon. Rick's work extends beyond his day-to-day responsibilities, as he actively participates in Blackbaud's Product Advisory Group for CRM. He has served as speaker and panelist at conferences such as BBCON, the Association of Fundraising Professionals, PNW Engage Conference and the Pacific Northwest Annual Giving Consortium.
Susie Doig
Senior Executive, U.S. Programming
Susie is a licensed, master's degree-level social worker with 25 years of experience in international child welfare, including family strengthening, domestic adoption and international adoption. Susie provides leadership and strategic direction for Holt's U.S.-based programming, growing Holt's services to children and families domestically, and oversees Holt's post-adoption services program. Susie has served as a peer reviewer for the Council on Accreditation and strives to build collaborative relationships with other child welfare professionals so together they can help transform the lives of children and families around the world. Susie and her husband are parents to two children, a son and a daughter both adopted from Thailand.
Dottie Enrico
Senior Executive, Creative Services & Brand Management
Dottie is Holt Korean adoptee #1371 and the mother of a daughter adopted from Holt Korea in 1998. She is responsible for Holt's brand identity and creative services. Before joining Holt, she was a journalist and writer at USA Today, Newsday, Better Homes and Gardens, TV Guide and other national publications. She also worked as a content marketing executive at BBDO Digital and Meredith. She counts Girl Scouts, Enfamil and Gerber among her former clients. She was one of the founding creators of Understood.org, a national website for parents of children with learning differences. She has also served on the boards of Spence-Chapin, the Des Moines YMCA and GetUsPPE.
Paula Erdmann
Executive Assistant to the President & CEO
Paula supports the president & CEO with his daily tasks and responsibilities and helps to facilitate communication and planning with Holt's board of directors and staff. She came to Holt after a lengthy career in education, specializing in English language development. Her teaching career included several years at Bertha Holt Elementary in Eugene, OR, which sparked an interest in the work of Holt International. Paula and her husband have also spent many years working and volunteering in church ministries and other non-profit organizations. They have three adult children and love spending time as a family whenever possible.
Sarah Halfman
Senior Executive, International Programs
Sarah is a compassionate international relief and development professional with more than 20 years of program management experience overseeing multicultural teams and navigating the complexities of working with stakeholders in a myriad of cultural and political contexts. Before joining Holt, Sarah served in a number of roles, including senior leadership roles in Latin America and East Africa where she was responsible for managing diverse and innovative portfolios slated for growth as well as supporting global, regional and country-level strategic planning processes from design and implementation to monitoring and evaluation. In her role at Holt, Sarah is responsible for program performance and quality, ensuring our teams implement high-impact programs that lead to transformational change for children and families in the communities we serve.
Courtney Hohenlohe Langenburg
Director of Development
Courtney has dedicated 13 years of her life to making a difference in the lives of children, first working in external communications and then transitioning to donor relations at Holt. Her commitment to her work is deeply personal, as she was adopted from Korea in 1987. In 2011, Courtney reconnected with her birth family in Korea. This experience allowed her to explore her roots and develop a deeper understanding of the importance of family and the complexity of international adoption. For over a decade, Courtney has worked alongside donors who share her passion for helping children in need of stable, loving homes. As Holt's director of development, she considers it an honor to continue working on behalf of orphaned and vulnerable children.
Becky Kent-Dobias
Senior Database Administrator, Manager of the Data Analytics and Empowerment Team
Becky is passionate about technology and empowering others with the tools to do their jobs more efficiently and to make informed decisions based on relevant data. Since joining Holt in 2019, Becky has helped lead the modernization of Holt's databases and infrastructure. With a background of more than 23 years as a DBA building and managing adoption databases, Becky brings vast experience and rich knowledge essential to these mission-critical endeavors. Becky also brings her personal perspective as an adoptive mom and as a child sponsor to her projects. Becky manages a team of talented business analysts that support different areas of the organization.
Jodi Miyama
Senior Executive, International Adoption
Jodi provides leadership and strategic direction for Holt's intercountry adoption programs as well as clinical oversight for family recruitment and advocacy for waiting children. She is a licensed, master's degree-level social worker with over 25 years of experience working in child welfare and over 22 years in the field of adoption — both in executive-level leadership and direct service roles. Additionally, Jodi holds experience in intercountry adoption program development and oversight, and has advocated for policy change that helps children join permanent, loving families through adoption. Jodi has also served as a speaker at local, national and international adoption conferences, and she is a certified Trust-Based Relational Intervention (TBRI®) practitioner.
Megan O'Leary
Senior Director of Human Resources
Megan is a seasoned professional with over 25 years of dedicated experience in all facets of HR, making her a distinguished leader in the field. Prior to coming to Holt, Megan spent 20 years in the field of healthcare. Megan has successfully navigated the ever-evolving HR landscape, ensuring that our organization remains at the forefront of industry best practices. Her comprehensive expertise spans all areas of human resources including labor relations, operations management, benefit administration, recruiting and employee engagement, solidifying her reputation as a trusted HR strategist and executive.
Beckie Osterman
Director of Accounting
Beckie is a seasoned accounting professional with over 12 years of experience. She is passionate about helping nonprofits such as Holt International achieve their financial goals. She is a strategic thinker, problem solver, and is skilled at developing and implementing innovative accounting solutions. Beckie is committed to maintaining a positive and productive work environment. She is responsible for overseeing all aspects of the organization's accounting functions, including accounts payable and receivable, donations, general ledger, budgeting and financial reporting.
Lisa Vertulfo
Senior Executive, International Adoption
Lisa provides guidance and leadership for every step of the adoption process, and continually seeks creative ways to develop Holt's services to children and families. Lisa is a licensed, master's degree-level social worker with over 25 years of experience in international adoption. Lisa began her Holt career while still in college, as a summer volunteer in Korea, and worked for Holt in Thailand and Ecuador — giving her a unique perspective on all parts of the adoption process. She has several family members who were adopted internationally, and she stands committed to elevating the voice of adoptees and drawing upon their experiences to inform Holt's work and practices.
Jack Wharfield
Senior Director of Fundraising
Since 2000, Jack has provided leadership for Holt's philanthropy and communications department and for more than 20 years he has served as a member of Holt's leadership team. Throughout this time, Jack has served various roles, such as vice president of development, senior director of fundraising and director of development – sponsorship. His duties have included the design, organization, planning and implementation of strategy for fundraising activities at Holt, with responsibility for fundraising revenue, annual budgets and the long-term planning process for the department. Jack feels extraordinarily blessed to connect the children in Holt's care with those who have a desire to help children have a loving, secure home, knowing that every day he is serving the Lord by helping some of our world's most vulnerable children.
Holt International Board of Directors
The Holt International Board of Directors is a governing board with a geographically diverse group of directors representing adoptees, adoptive parents, and functional experts with experience in child welfare and special needs, finance and business operations. These board members volunteer their time and resources to support the Holt mission of ensuring a loving, secure home for every child.
Derek Parker
Chair
Derek and his wife, Danielle, have three children and live in the San Diego area. In 1973, Derek was abandoned at the gate of Holt's Ilsan Center in Korea. He was personally picked up by Molly Holt and was adopted in 1976. Derek holds an MBA from the University of Phoenix and has worked in finance for over 20 years. He currently owns and operates two businesses in Southern California. Derek feels honored and privileged to serve on the board of Holt International. He is grateful for the Holt family and wants their vision and commitment to children to continue through their organization.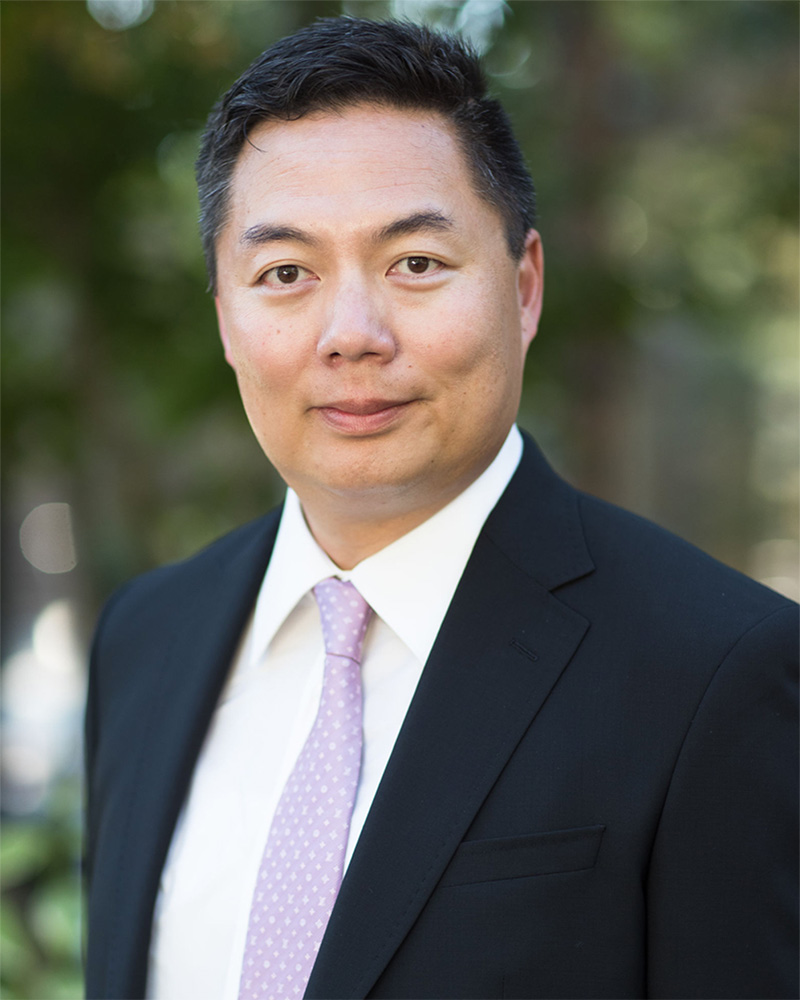 Dan Dietrich
Vice-Chair
International adoption is a cornerstone of Dan's life and family. Adopted from Korea through Holt, Dan and his wife, Megan, have nine children, two of whom are adopted from Korea. Megan is also a Korean adoptee and both Dan and Megan are active in the adoptee community where they live in the Denver, CO area. A technology innovator who developed the thermal traffic detection system used worldwide, Dan is also a strategic business developer and has served in leadership on numerous committees and within Christian organizations. Dan leads the Colorado Korean Adult Adoptee group, participates in the local Korean Adoptee Camp and hosts the annual Holt Picnic in Colorado. Both Dan and his wife have a strong commitment to serving Holt's mission.
Tom Feely
Secretary
Tom and his late wife, Mindy, adopted their daughter Sarah Rose through Holt in 1990. Tom has been a member of the Holt family since that time and now sponsors a child in China. Tom received his bachelor's degree from Portland State University and his master's degree in business administration from Willamette University. He spent his career in the public sector working for the Oregon State Legislative Assembly and for 26 years at the City of Portland — specializing in finance functions as well as a wide variety of other management activities. Tom retired from public service in 2009. He has dedicated much of his personal time to helping children, and his favorite volunteer activity has been tutoring students at his own children's former grade school. Tom also serves in the House of Delegates of the Oregon State Bar as a citizen member. He is thrilled to join Holt's board of directors and is looking forward to assisting wherever he can contribute.
Linda Voelsch
Treasurer
As the sister of a Holt adoptee and a sponsor for nearly 40 years, Linda holds Holt close to her heart. She has a master's degree in social work administration and spent her career with both non- profit and for-profit organizations before now enjoying retirement. She remains active in her church and also serves as treasurer of Transform African Ministries. Linda has visited Holt programs in Korea, Mongolia, Thailand and Uganda and loves seeing children grow and be placed with adoptive families or be reunited with and supported by their birth families. Linda is committed to Holt's mission and is humbled to serve children and families through sponsorship and her participation on the board of directors.
Kristine Altwies
Kristine has over 30 years of experience leading an intercountry adoption agency and is a licensed marriage and family therapist specializing in parenting, attachment and adoption. Kristine received her BA in art history from Kalamazoo College, her MA in counseling psychology from Argosy University and is an EMDR-trained trauma specialist. Her work in adoption took her to more than a dozen wonderful countries, including South Korea from which she personally carried the last child who traveled to their family via escort through her agency. Kristine has five children, two adopted from China. She considers her experiences as a mother the best training for just about everything. Kristine grew up with many cousins and childhood friends who were adopted and is grateful to work in a field that is equal parts challenging and rewarding. She is especially excited to serve on the Holt Board of Directors, supporting the important work started in 1956 by Harry and Bertha Holt.
Becca Brandt
Becca and her husband, Kim, are Holt parents with six adopted children and two birth children. As a board member and family physician, Becca has visited Russia, Hong Kong, Haiti, China, India, Nepal, the Philippines, Ukraine, Korea, Ecuador, Ethiopia, Guatemala, Mongolia, Vietnam, Colombia and Thailand. She does volunteer work with a Down syndrome parent support group and is a member of various committees in her church. She also enjoys gardening, traveling and quilting. As a Holt board member, Becca enjoys "involvement with Holt on so many levels, getting to know other board members and strengthening my faith." Becca says, "I was deeply touched by knowing Grandma Holt. I always try to remember, 'What would Grandma Holt do?'"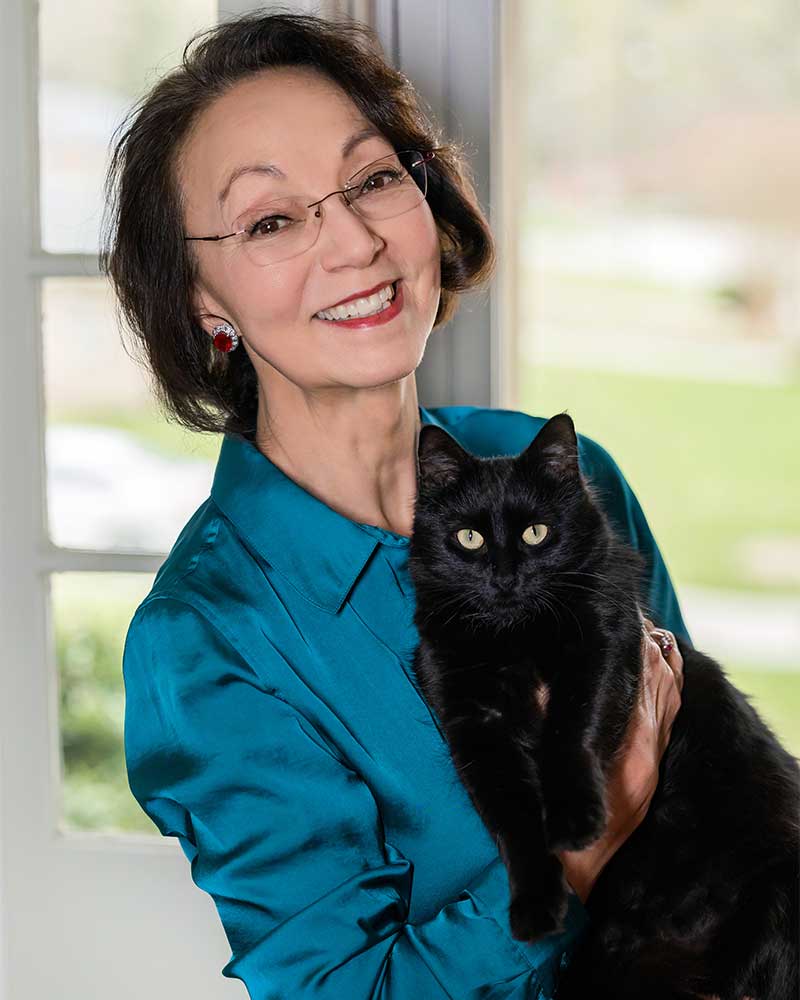 Margaret Fitch-Hauser
Margaret was Holt case number 324 in 1957 and came home to the United States in 1958. As a first-wave adoptee from Korea, Margaret is honored to serve on the Holt board and hopes to help other children find loving families and live their dreams. She is currently an emeritus professor, retiring from Auburn University. Margaret has also served as a trainer and consultant to numerous organizations on the subjects of managerial and leadership communications, and public relations. In her spare time, Margaret reads, grows roses and takes landscape photographs. She is a graduate of Stephen F. Austin State University and the University of Oklahoma.
Kim Lee
Kim was amongst the "first wave" of Korean adoptees and was escorted to the USA by Mr. Harry Holt in 1956. As an adoptee and parent through adoption, she has a unique appreciation and perspective regarding both sides of adoption. She has been an avid supporter of Holt through her involvement and participation as a Holt sponsor since 1978, Heritage Camp counselor and a volunteer escort with more than 40 trips; escorting newly adopted babies and toddlers to their families in the USA and Europe. Her final escort trip was bringing her son home in January 1991. Kim is humbled and honored to serve as a board member and is committed to the original mission of Harry and Bertha Holt.
Mark Loux
Family and service have been a lifetime calling for both Mark and his wife, Roxanne. Together, Mark and Roxanne have four children. His first interaction with Holt began fresh out of college when he was hired to manage Holt's sponsorship program. In the years since, he has been a longtime sponsor himself.  Mark has spent his career serving well over 100 different nonprofit organizations, helping them raise more money for their missions. He's honored to be able to bring his more than 40 years of experience to support the work of Holt. When not looking at data or creating strategy briefs, Mark can be found around his grills where you might find a brisket, chicken wings or pizza on any given weekend – even when the Chicago temperatures drop below zero.
Cheryl Myers
As a first-wave Holt adoptee and through extended family, Cheryl is grateful for the many ways adoption has touched her life and is honored to contribute to Harry and Bertha's ongoing legacy. Her background includes policy, organizational and economic development, education/youth advocacy and a history of assisting organizations to construct equitable cultures and embed collaborative practices. She is currently the Oregon Deputy Secretary of State and her prior public service includes operations and engagement director for the Educator Advancement Council, chief of staff for the Higher Education Commission and as director of economic and business equity on the Oregon governor's cabinet. She is also a longstanding private sector business owner. Cheryl has served in a variety of community roles, including eight years as an elected school board member for a large Oregon school district and in numerous local and national nonprofit board roles.
Susan M.W. Tahir
Susan has over 20 years of experience with Fortune 500 companies and start-ups, including founding her own company catering to endurance athletes. She is a product leader in tech and passionate about addressing challenges in health and wellness and early childhood development. Her international perspective stems from building products for global markets and living as an expat in Hong Kong and Korea. Susan received a BA in international studies from the American University and an MBA from the University of Michigan business school. Susan's history with Holt began with her own adoption from Korea in the '70s. She has two younger sisters who are also adopted, one from Korea and one adopted domestically. Susan lives in the San Francisco Bay Area with her family, including two young children who are adopted from Korea through Holt. She holds a very special place in her heart for Holt and is humbled and honored to serve children all over the world as a member of the board.