Jodi Miyama, Holt senior executive of international adoption, explores the reasons why the international adoption process has grown longer and more expensive — and how you can help protect adoption as a path to a family for children growing up in orphanages around the world.
Holt founders, Harry and Bertha Holt, believed every child deserves a family and pioneered international adoption in 1956 when they welcomed eight children to their family from South Korea.
Today, all children have the same basic need to grow up with the love of a family. However, in the more than six decades since the Holts adopted their children, there have been many changes in the process of international adoption — as well as in the profile of the children who need families.
Children Who Need Families Are Older, Have Complex Needs
Over the last 66 years, Holt's approach to international adoption has evolved as we have grown as an organization, strengthened social work practices and developed a deeper understanding of the issues children and families face around the world. We recognize that most children living in orphanage care overseas are not orphans. In many cases, poverty is the core reason children have been separated from their families. Or the stigma of unwed motherhood. Or other reasons that should not keep a child from growing up in the love of their birth family.
Through the years, Holt International has developed robust family strengthening programs to ensure that children have every opportunity to grow up with their biological family. With the support of donors, our programs empower parents with resources that allow them to support their child. Holt has also created family reunification programs, working alongside local governments to help children living in orphanages reunite with their biological family — whether their parents, grandparents or other extended family members.
Not every child can remain with their birth family, however. For these children, Holt has long advocated for domestic adoption as a way for them to have a permanent, loving family — AND remain in the country and culture of their birth. In many countries, Holt's local teams and partners have provided technical assistance and worked collaboratively with multiple overseas governments to create and implement a domestic adoption model — including, most recently, in Cambodia, which successfully implemented a formal, ethical system of domestic adoption for the first time in 2021.
Through these efforts, thousands of children are able to remain with their biological family or join an adoptive family in the country and culture of their birth — a wonderful development in global child welfare and in Holt's work overseas.
But even with all this progress, thousands of children still remain behind, growing up in orphanages, foster care and group homes around the world. So often, these children are older or have more complex medical, developmental or emotional needs.
A Longer, More Expensive Process
Through the years, and through advocacy efforts and child welfare advances across the globe, many countries have created or revised adoption laws that benefit children. Most laws now require a child have the opportunity to be placed with relatives in their country of birth or be placed on a registry to consider in-country families for domestic adoption. But if these options do not result in an adoptive family, it is then that a child would become eligible for international adoption.
Although necessary to ensure children have every opportunity to stay with their birth family or join a family in their birth country, these processes can take years for a child — meaning that by the time a child is eligible for international adoption, they are likely older, often over 5 years.
Another reason that children wait longer for a family is due to the Hague Convention — a critical treaty signed by many countries that prevents child trafficking and protects children.
Although vital to ensure that all options have been exhausted for a child, and the child is truly in need of an adoptive family via international adoption, the regulations in the Hague have increased since its early implementation. This results in children waiting longer to join a family — and more expenses for both the adoption agency and the prospective adoptive family. There are increasing costs to an adoption agency to become or remain accredited, remain licensed, hire qualified staff and give time for experienced adoption professionals to support and prepare families to welcome a child into their home.
It is always in the best interest of children — especially children with complicated backgrounds — that licensed agencies with highly trained, adoption-competent clinical staff assess and prepare families for each child's unique needs. These practices are vital to ensuring ethical international adoption. But the outcome is a more expensive process due to the increased amount of time required of staff to assess and prepare families.
Lastly, the needs of children eligible for adoption today also increase the overall cost of adoption. As younger children and children with less complicated needs join families via domestic adoption in their birth countries, the children who are eligible for international adoption are often older or have medical, psychological, developmental or emotional needs. Some of these needs may have been known before a child joins their family — and some are common developmental needs that can be more complex for a child who comes from a hard place.
As families prepare to welcome their child home, they must prepare for the additional costs of medical care, therapy and other post-adoption services — whether immediate and foreseeable, or years down the road as their child encounters new and different challenges.
Holt's Commitment to Children & Families
As the children waiting for families through international adoption are now older, part of a sibling group and or have more complex needs, Holt is committed to ensuring that each child's needs are fully understood, both at the time they join their family and into the future. Holt's expert adoption teams work to ensure that families are prepared to meet their child's needs, and provide support and advocacy for families throughout the often lengthy and extended adoption process. Holt's unique post-adoption services team also supports adoptive families and adoptees throughout their lives — a topic we will explore in our next National Adoption Month post.
Today, and into the future, Holt remains committed to ensuring that every child has the opportunity to grow up in a family, and our staff is honored to continue preparing and equipping families to care for the children waiting for families today. Holt remains a steadfast leader in partnering with overseas governments and assisting in developing options that ensure all children have the opportunity to receive the unconditional love of a family.
As we see the cost of international adoption continue to rise, we also stand committed to ensuring that finances are not a barrier for a child to join a family — and ask our heartfelt donors to join us in this commitment by funding adoption grants, supporting social work efforts to ensure that families are fully prepared to meet the needs of children, and helping to provide lifelong post-adoption services to families and adoptees.
At Holt, we prioritize a child's best interest above all else. And throughout all programs and services provided, Holt's greatest vision is to see a world where every child has a loving and secure home — whether that means remaining in their birth family, joining an adoptive family in their birth country, or as the last, best option, joining an adoptive family through international adoption. Please join us this National Adoption Month as we strive to keep adoption a viable option for children around the world.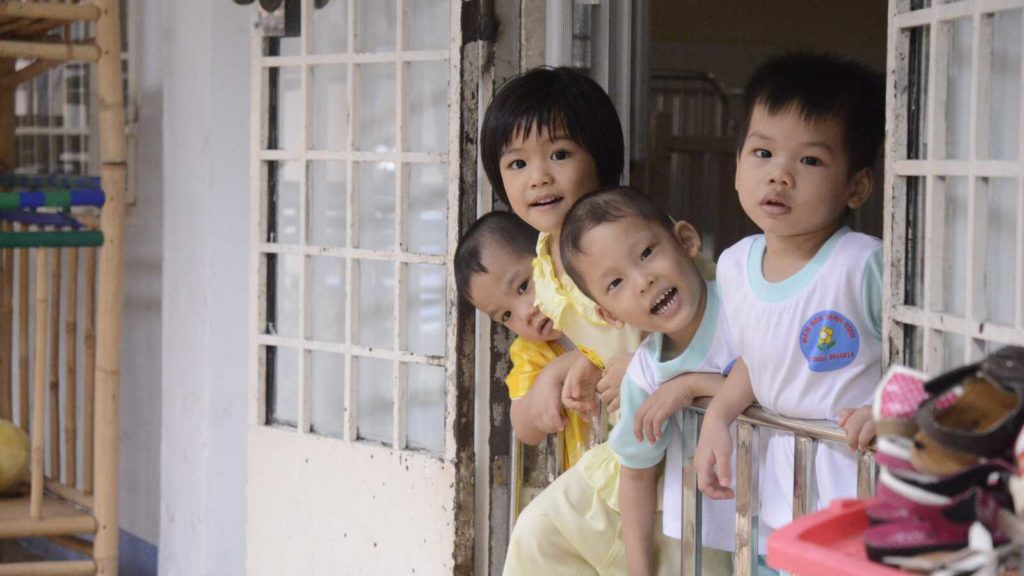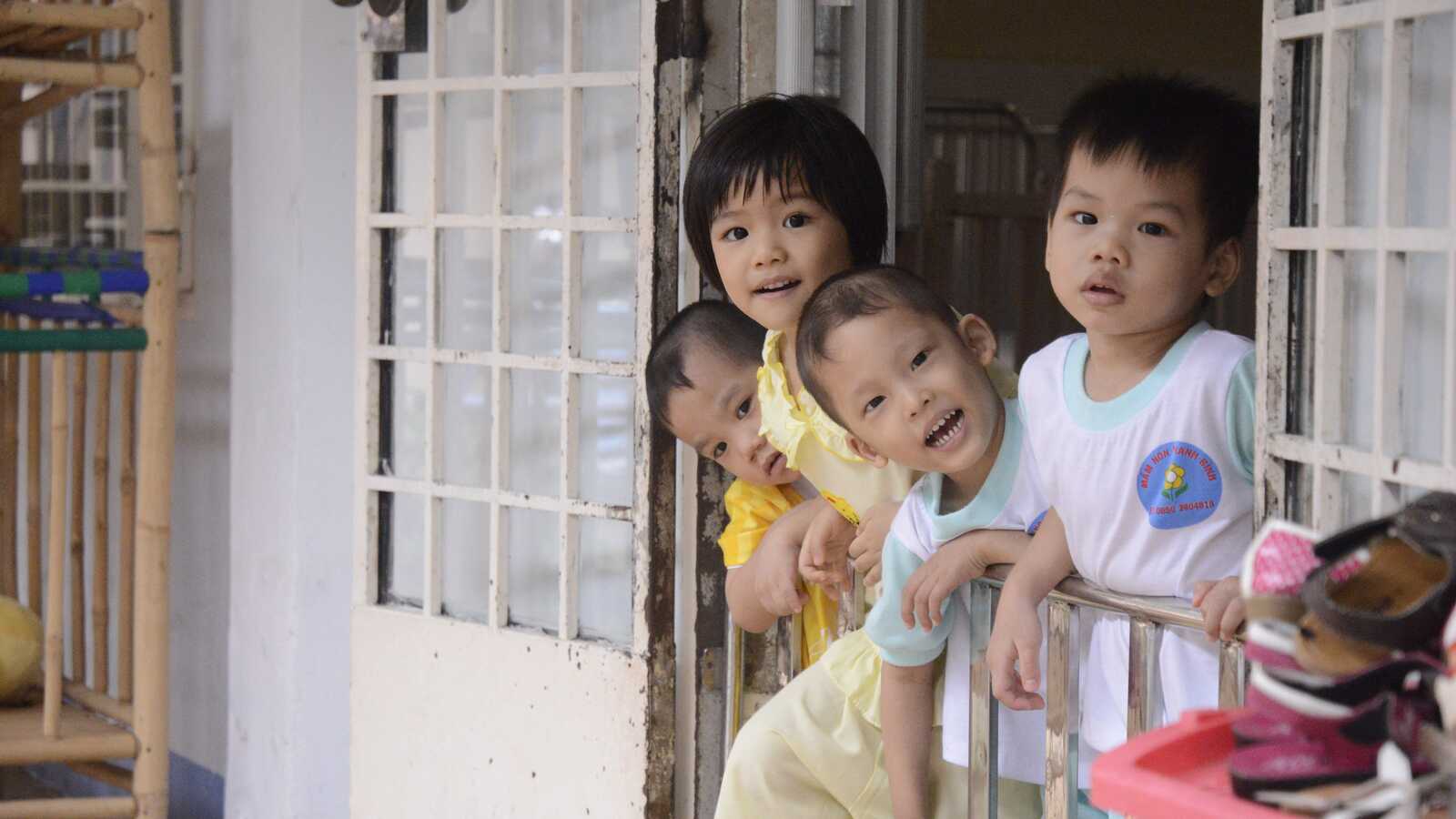 Help Protect International Adoption for Children
Your gift today will help a child be adopted, care for them while they wait, and even ensure that they receive critical post-adoption help for life!