Give Hope
This Christmas
Choose a life-changing, lifesaving Gift of Hope
to give to a child or family in need.
Who is Holt International?
We empower families to overcome poverty, care for children in orphanages and unite children with families through adoption. Together with you, we work as the hands and feet of Jesus serving children in need around the world!
Strengthening Families at Risk of Separation
We believe that children should grow up in the loving care of their families, whenever possible. With the support of child sponsors and donors, we provide the tools and resources families need to grow strong, self-reliant and able to independently care for their children.
Caring for Orphaned & Vulnerable Children
For children who have been orphaned or separated from their families, child sponsors and donors help provide the highest level of care while we work to reunite them with their families or unite them with families through adoption.
Uniting Children & Families Through Adoption
For many children around the world — especially children with special needs — adoption remains the best route to a stable, loving family. For every waiting child, we seek the family best suited to care for them — first in their birth country, then in the U.S.
Supporting Adoptees & Families for Life
We stand committed to serving all those whose lives have been touched by adoption. We offer post-adoption counseling, education, support and resources to every adoptee, birth parent and adoptive family — whenever they need it, throughout their lives.
Building a world where every child has a loving and secure home.
Dear Sponsor
When you sponsor a child through Holt, your monthly gifts help provide everything a child needs to reach their potential in life — from food, shelter and education to the nurturing care of a devoted family or caregiver.
Over time, you may also build a relationship with your sponsored child by corresponding through our Holt Sponsor Center. Children may send letters or artwork to share about their lives and express their gratitude. Here is a letter one child wrote for their sponsor in the U.S.
Thank you so much for your sponsorship! I'm in tears and get so emotional when I receive the funding from you. I'm so grateful that you picked me and have trust in me. You have been a true inspiration to me. I must keep on doing my best at school, and you will be my motivation when I face challenges. I will stay focused on my studies, and create my own bright future. I want to walk out of the mountain, and explore the world. Best wishes for you.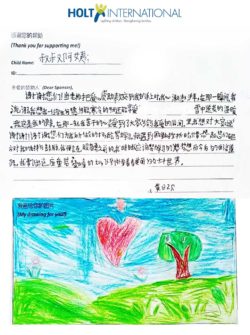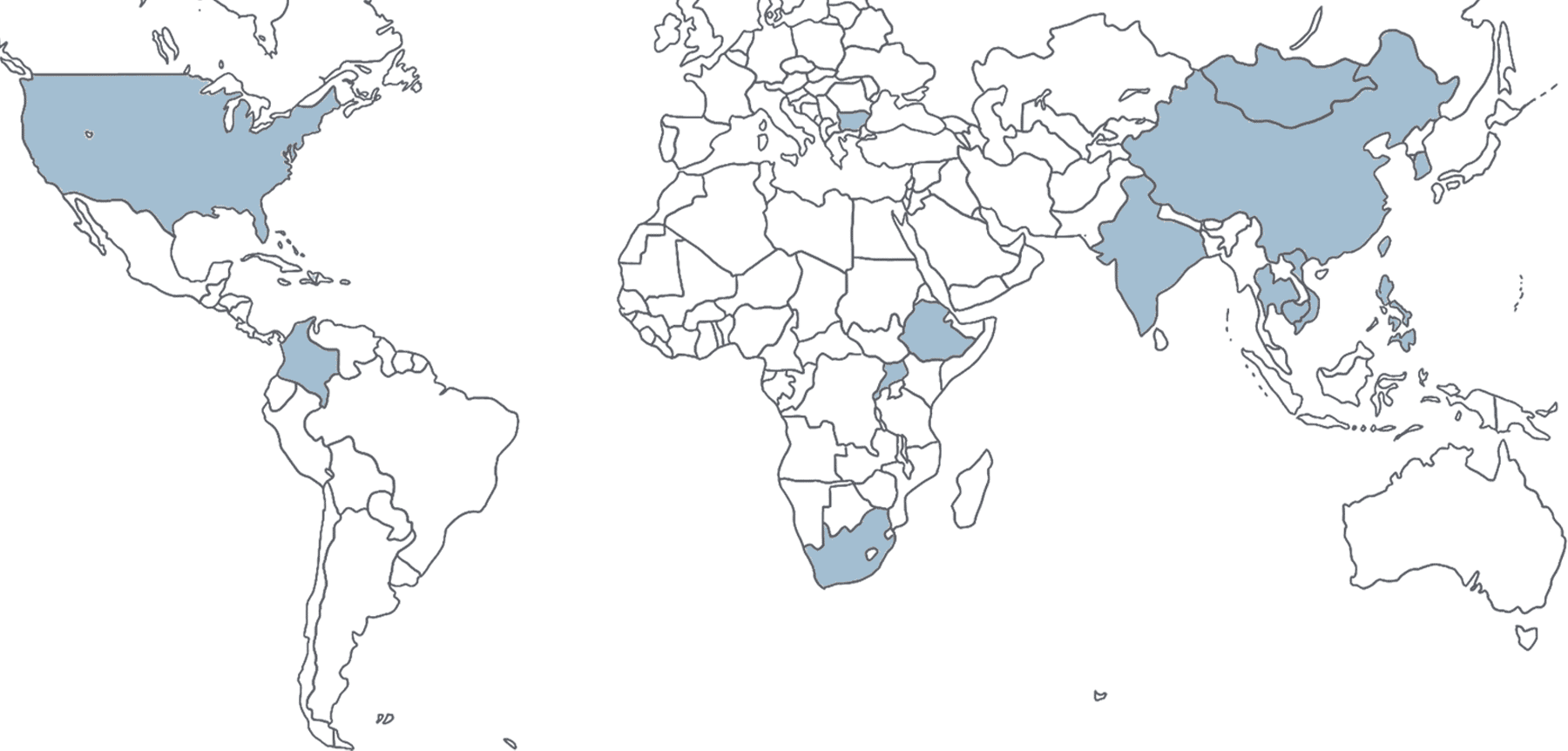 Explore how Holt sponsors and donors help children in need around the world!
Read Stories About Holt's Work and Impact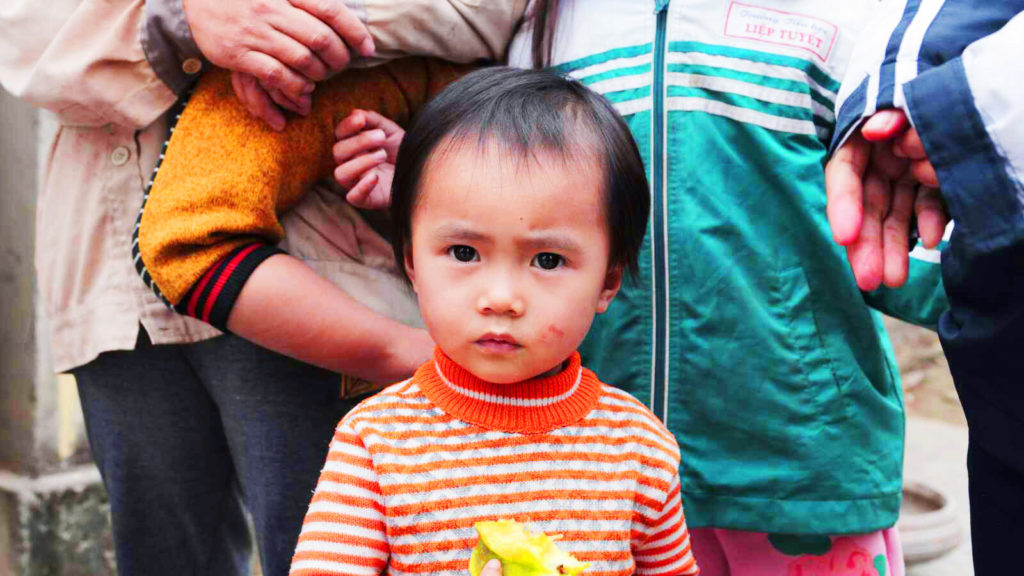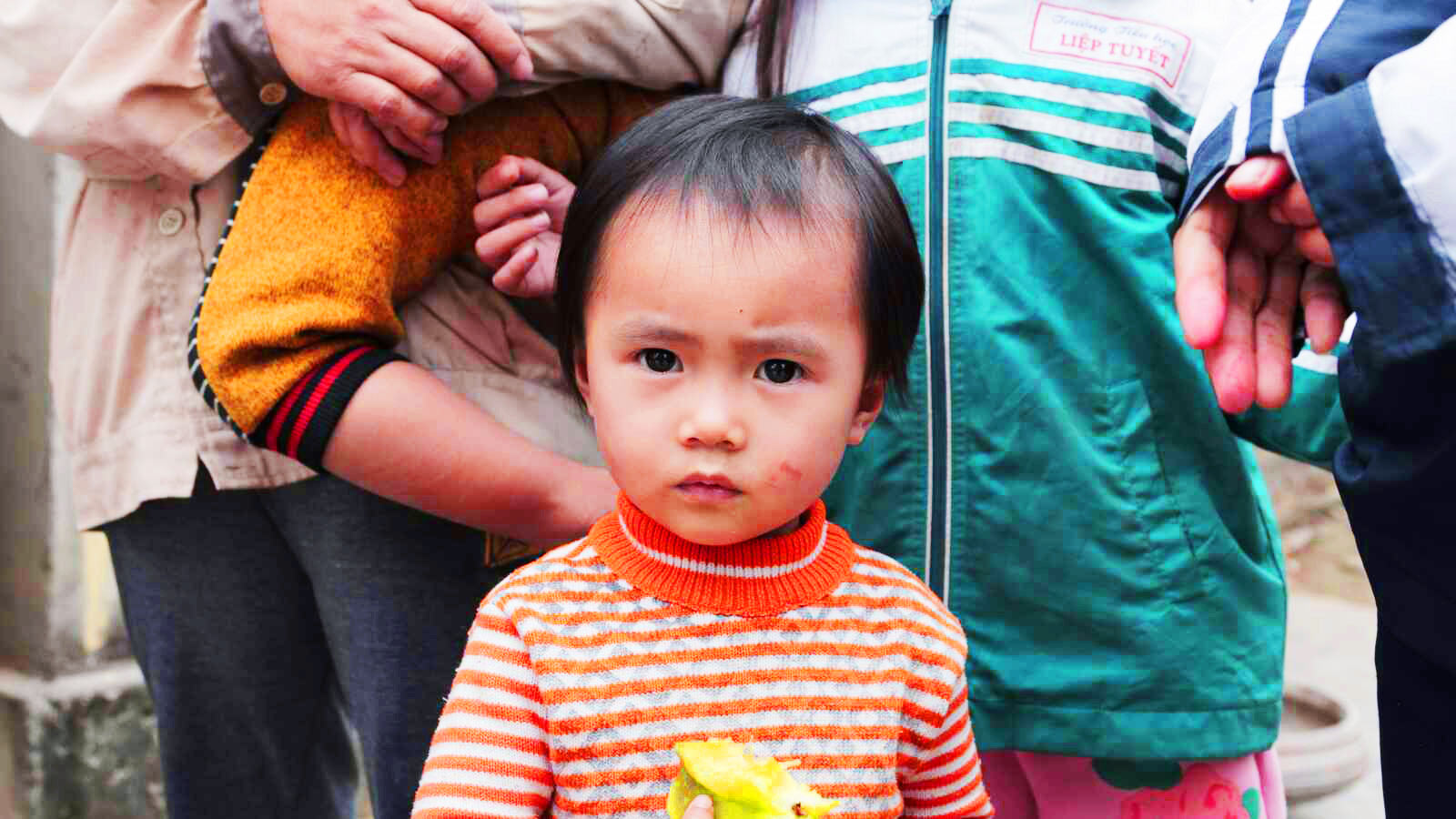 Help a Child in Greatest Need
Give emergency help to a child who is hungry, sick or living in dangerous conditions. Your gift will provide the critical food, medical care, safety and more they need when they need it the most.
Help Care for a Child in Need!
You can help provide everything a child needs to thrive — from food, safe shelter and education to the nurturing care of a devoted family or caregiver!