Central States Branch Office
Adoption services for families in IA, IL, KS, MO, NE, SD and WI are available from Holt's Central States Branch, even if you are using another placing agency.
We can help you adopt via international or U.S. adoption. If you are already working with another agency, we can complete your homestudy and provide post-placement services.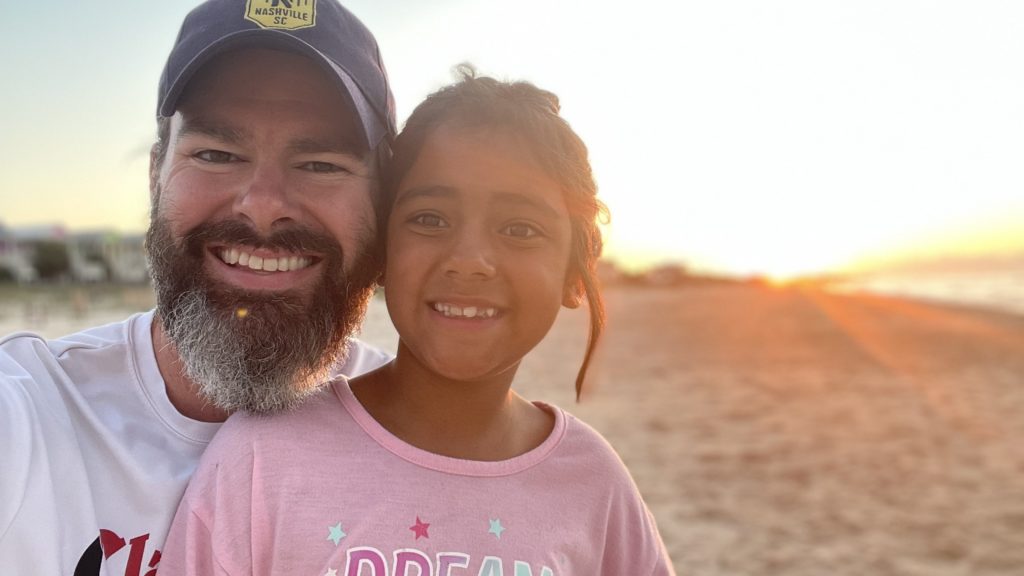 Join us for an upcoming adoption information meeting!
These remote meetings are open to families anywhere in the U.S.

Exploring Adoption?
We Can Help.
We offer caring support from experienced social workers who will assist you with your international or U.S. adoption.
Holt knows how important it is for prospective adoptive families to feel supported throughout the process. Our knowledgeable social workers are here to answer questions and offer guidance throughout your adoption.
Homestudy Services
We can facilitate homestudies for families who are adopting internationally or in the U.S., even if you are with another placing agency.
International Adoption Services
If you are adopting internationally through Holt, we will conduct your homestudy and serve as a resource throughout the process. You can also look to us for post-adoption support and referrals.
U.S. Adoption Services
We can offer support and referrals for families adopting in the United States.
Submit form here to inquire about these adoption services
Families living in IA, IL, KS, MO, NE, SD and WI may use this form to contact our branch office staff providing homestudy services and adoption support services in these states.
Adoption Information Meetings
Want to learn more about international or domestic adoption? Attend a free adoption information meeting to learn about the adoption process from an experienced Holt social worker. We will cover eligibility requirements, the homestudy, common child profiles and Holt's mission of finding a loving and secure home for every child. Our hope is to help you navigate through this process and answer whatever questions you may have. To register through Eventbrite, please click the link below.
Have You Already Adopted?
We Can Help.
Holt offers a range of services to adoptive parents and adoptees through its post adoption services team in Holt's Eugene, OR headquarters as well as through staff in our branch office. Any family or adoptee can utilize Holt's services even if you adopted from another agency.
Birth Search & Reunion Support
Citizenship & Documentation help
Adoptee Connections and Advice
Birth Search
If you are interested in beginning a birth parent search, begin here.
Citizenship & Documentation
Need help or advice on obtaining records or learning about citizenship? Contact us.
Post Adoption Coaching & Education
Adoption can result in emotional challenges and questions. We're here to help.
Therapy Services for Adoptive Families and Adoptees in Illinois
Pam Shepard, LCSW
Pam is a Licensed Clinical Social Worker (LCSW). She has over 25 years of experience in child welfare and is extensively trained to provide therapy for adopted children, teens, adult adoptees, adoptive parents and families. Pam has been trained in Theraplay, DDP (Dyadic Developmental Psychotherapy), RMT(Rhythmic Movement Training), EMDR (Eye Movement,Desensitization and Reprocessing), Brainspotting, and is also a TBRI® (Trust Based Relational Intervention) Practitioner.

For more information or to a schedule a consultation, contact [email protected]
Consultation
This is an initial session to discuss and answer questions regarding your child or your family's specific situation. Resources and referrals are available. Ongoing therapy sessions at Holt could be an option if you live in IL.
Individual Therapy
These are ongoing sessions based on the progress of your identified goals and objectives. Treatment plans are individualized and based on your unique needs. One-on-one therapy sessions are with the identified client (you or your child) and the therapist.
Family Therapy
Family therapy is a session with all members of the family, or at least one parent, the child and the therapist.
Group Therapy
On ongoing group session with other identified clients. Arranged based on similar age ranges, the presenting problem/issue and maturity level.
Adoptee Support Groups
We regularly hold group sessions for parents and adoptees of all ages.
TBRI
We hold a regular, four-part Trust-Based Relational Intervention (TBRI)® series geared towards parents of children who have experienced early childhood trauma. TBRI is built on the founding principles of connecting, empowering and correcting.
Therapy Services FAQs
---
Holt Central States Branch Office
12100 W. Center Road, Suite 523A
Omaha, NE 68144