Thoa Bui, Holt's vice president of programs and services, explores how and why international adoption has changed over the past two decades — and how you can help protect this path to a permanent, loving family for the children who wait.
For over six decades, Holt International has been a leader in international adoption in the U.S. Children from countries as diverse as South Korea, China, Colombia, Thailand and Haiti have joined permanent, loving American families through international adoption. At its height in the early 2000s, more than 20,000 children arrived each year from other shores to join their new adoptive American families — peaking at 22,988 children adopted to the U.S. in 2004. But in recent years, the profile and number of children being adopted in the U.S. from other countries has changed dramatically.
International adoption has been on a steady decline for the past few decades. In 2002, Holt International placed 951 children from other countries with U.S. families. In 2022, Holt completed just over 190 international adoptions — a downward trend consistent across U.S. adoption agencies.
But although fewer children are joining adoptive families, the need remains unchanged.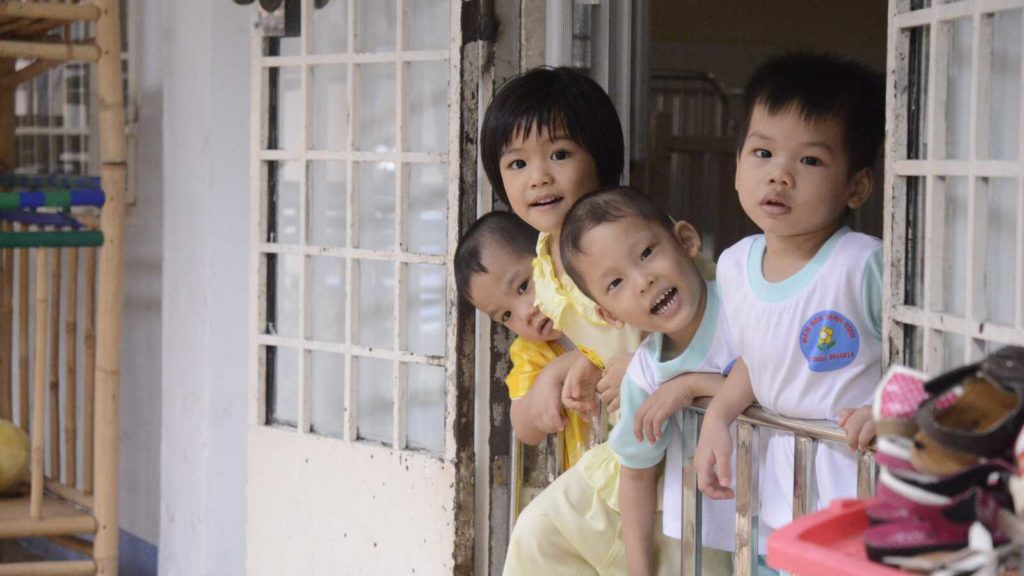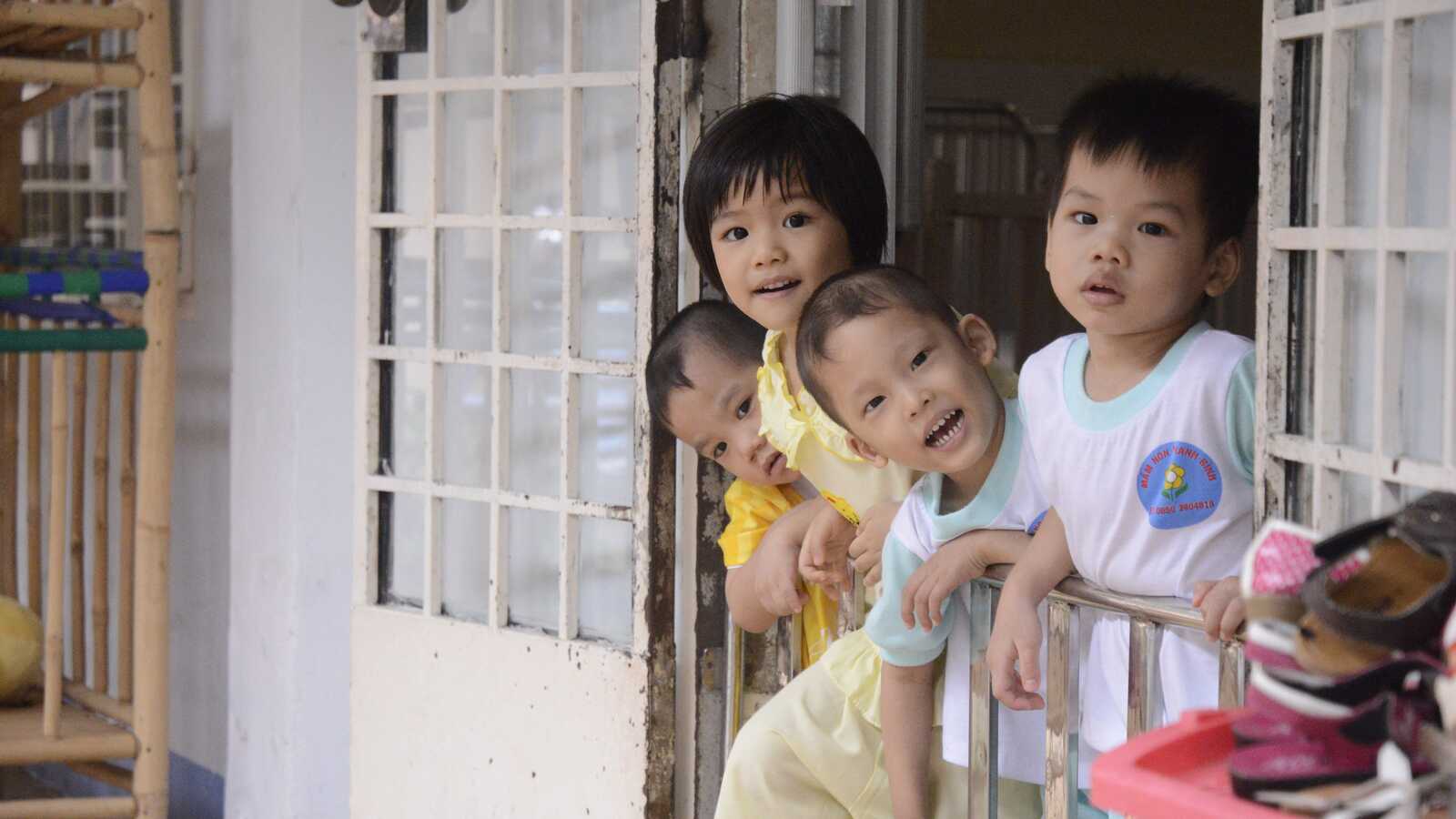 Help Protect International Adoption for Children
Your gift today will help a child be adopted, care for them while they wait, and even ensure that they receive critical post-adoption help for life!

Today, most of the children who need families are older, in sibling groups or have physical, cognitive, emotional or developmental needs. These children are just as deserving of a permanent, loving family as any other child. And though they often wait years longer for a family — and finding the right family for a child with complex needs can be a challenge — Holt is undaunted in our commitment to helping these children have a family of their own.
In coming posts this National Adoption Awareness Month, we'll share the reasons why the children who need families through international adoption have changed — and why, in many ways, this is a sign of great progress! We'll also share how and why the international adoption process has changed, including why the process has grown longer and more costly to complete. We'll explore why Holt is committed to providing lifelong post-adoption support and services for adoptees and their families — told from the perspective of both adoptees and adoptive parents. We'll dispel some persistent myths about international adoption, and we'll share encouraging stories from families who have successfully navigated the process to welcome a child into their lives and homes.
But first, we want to emphasize an issue of vital importance this National Adoption Month: children waiting for families urgently need your help. For thousands of children around the world, international adoption remains the only viable path to a permanent, loving family. And with the support of funding partners and donors like you, a child will have the opportunity to thrive with the love of a family.
Why We Need to Protect International Adoption
Over the past few decades, the cost of international adoption has skyrocketed — and these costs continue to rise. But even though fees charged to a family have increased dramatically, they no longer cover the actual cost to complete an adoption. This is one big reason why so few agencies continue to do international adoption.
Why have these costs increased so much?
There are two key factors:
1. The process has grown significantly longer.
The average international adoption process now takes three to four years to complete (a topic we will explore in a coming National Adoption Month piece). A longer process requires more staff time and support— significantly increasing the overall cost to complete each adoption.
But a longer process doesn't just affect how much time and effort it takes to ensure a child can join a family. It also affects how long a child remains in care. Today, children remain in orphanages, foster families and group homes for a much longer period of time — increasing childcare expenses in some countries, and contributing to the rise in the overall cost of international adoption.
2. The profile of children needing families has changed.
Today, 95% of the children Holt unites with families today are older children, sibling groups or children with at least some minor special needs. To ensure these children join families capable of and dedicated to caring for them, we now need more targeted and labor-intensive family recruitment efforts, much more comprehensive family assessment and screening, and intensive family support during and after adoption — including significant resources dedicated to clinical and post-adoption services.
At Holt, we are committed to finding a family for every child who needs a permanent, loving home, and providing the highest standard of care and services for every child and family.
But adoption fees alone can no longer cover the increasing costs associated with adoption.
To keep adoption reasonably affordable for families — and ensure finances are never a barrier to a child joining a family — Holt funds adoption grants and offsets many of the added costs for adoption through philanthropic gifts.
But this means that the overall cost of adoption has become unsustainable without the support of donors. It is only through funding partners and the generosity of our donors that we can cover the rising cost of adoption and protect international adoption as a path to a permanent, loving family.
Adoption Out of Reach for Many Families
Adoption fees do not cover the full cost of adoption. But the reality is that international adoption fees are still very high — putting adoption out of reach for many families who have the heart and capacity to care for a child, but do not have the funds to cover the necessary costs.
Today, many families also face additional expenses once their child has joined them in the U.S. As the children who need families today are increasingly older, part of a sibling group or have physical, cognitive, developmental or emotional needs, these children often need medical care or therapies, adoption-competent counseling and other support once home with their families. These additional expenses can put international adoption further out of reach for families — even though these families may be best equipped in other ways to care for a child with complex needs.
To help reduce adoption costs for qualified families, Holt not only offers grants for families in need of financial assistance — but we are also working with several outside organizations to fund additional adoption grants, especially for children with complex medical needs, those who are aging out of adoption eligibility, and sibling groups. Holt is also committed to providing free or affordable post-adoption services for adoptees and families — a lifelong commitment we make to every child, adoptive family and adoptee regardless of placing agency, and a service we can only provide through the generous support of donors.
A National Fundraising Campaign for Adoption
The children who need families through adoption today are, indeed, among the most vulnerable and possess the greatest need. As you will learn in coming National Adoption Month posts, many children are now able to join adoptive families in their birth country. Many children are also able to remain or reunite with their birth families. But for the children who remain behind, growing up in orphanages, international adoption is often their last, best hope for a permanent, loving family. And to find capable, qualified, loving families for these children, we must truly rely on the philanthropic support of foundations, corporations, government entities — and individual donors like you.
This National Adoption Awareness Month — for the first time in our history — Holt will launch a national fundraising campaign to support international adoption so that every child has the best chance of joining a loving adoptive family. The funds raised will help cover the rising cost of care for children waiting to join families as well as go toward adoption grants for families. This campaign will also help fund critical post-adoption support and services once children come to the U.S., and throughout the lives of adoptees and their families (another topic we will explore in depth this National Adoption Month).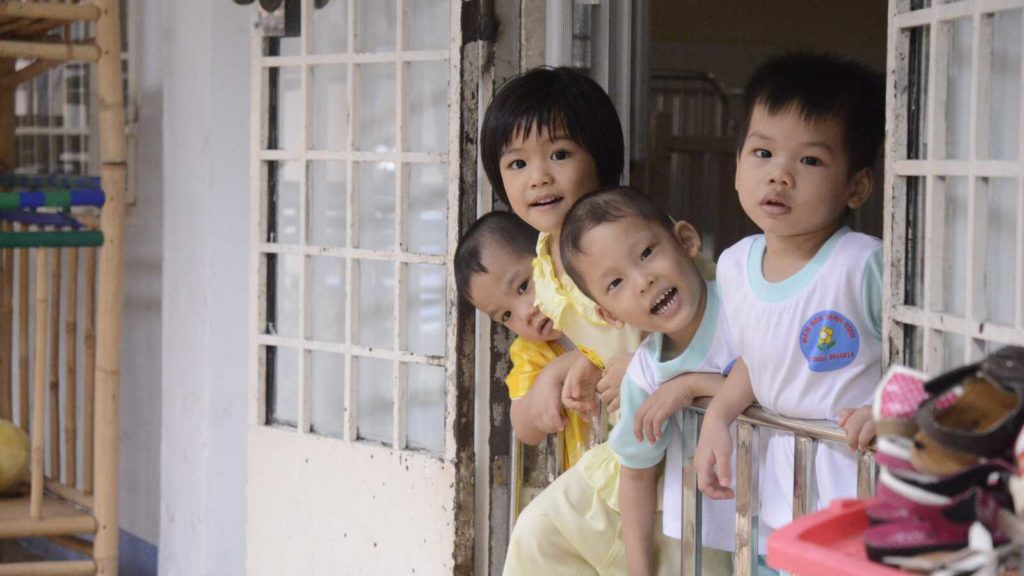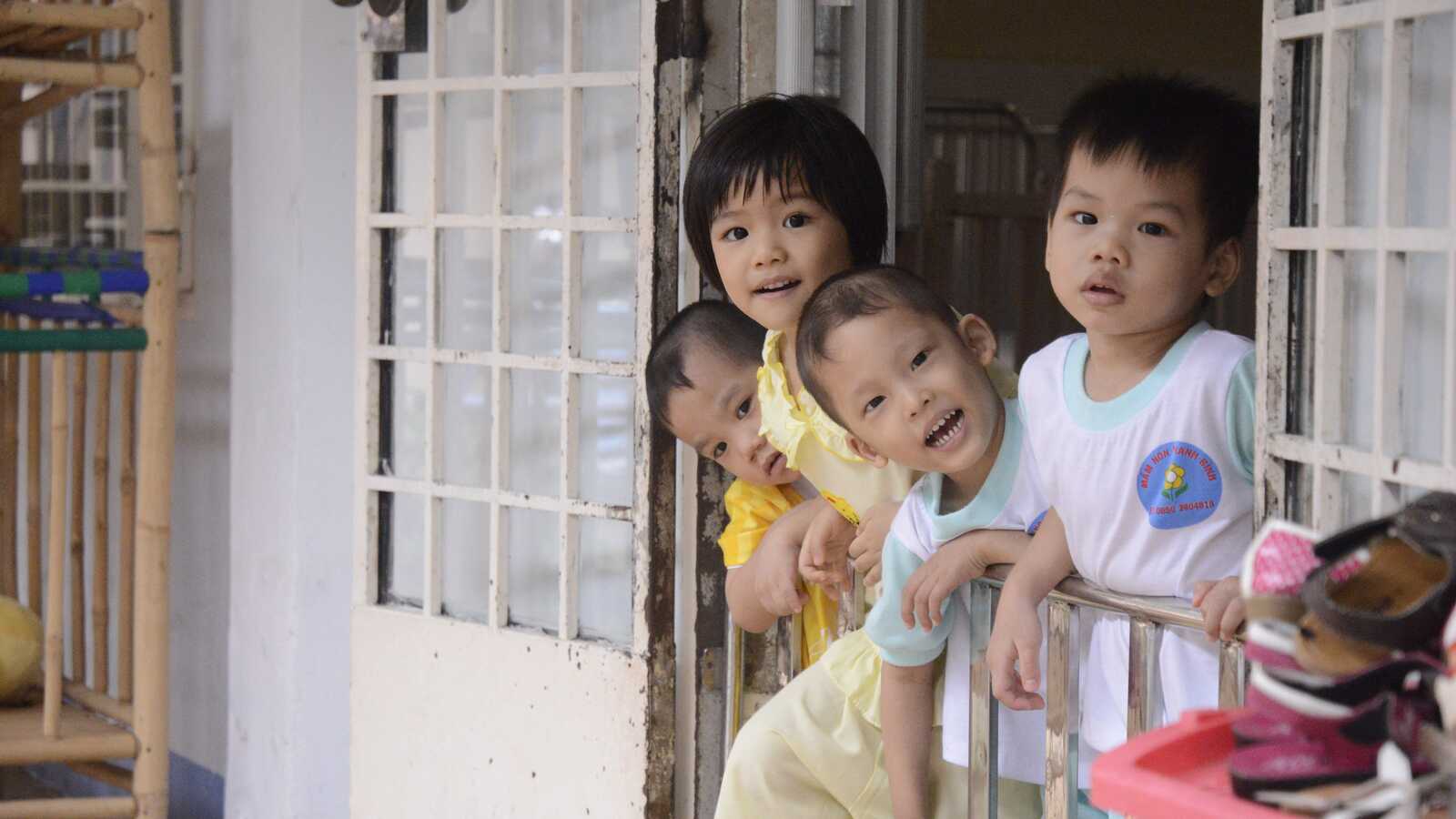 Help Protect International Adoption for Children
Your gift today will help a child be adopted, care for them while they wait, and even ensure that they receive critical post-adoption help for life!

In a perfect world, children would not need international adoption to grow up in a loving, permanent family. Every child would be able to grow and thrive in the family they were born to, in the culture and country where they were born. And while Holt and other organizations are working to help make this outcome a reality for as many children as possible, we are, sadly, far from living in a perfect world. Thousands of children still need international adoption to have a family.
Thankfully, many families are ready to step up and adopt these children. And together, we can help make sure finances are not a barrier. We can ensure that extensive post-adoption services and support are available to all adoptees and their families. Most of all, we can protect international adoption for children who are waiting for a loving, permanent family of their own.