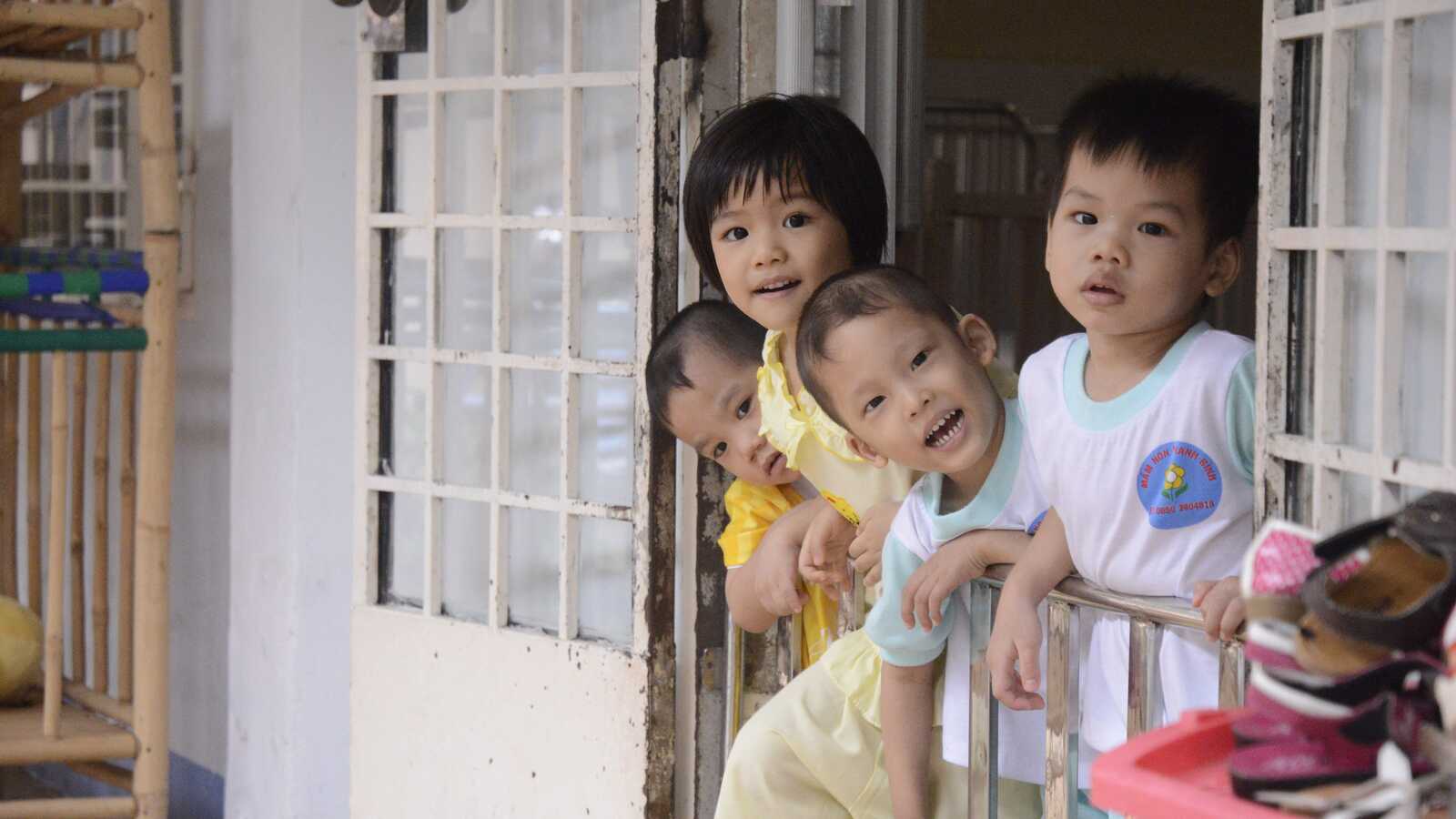 Vietnam
Caring for orphaned and vulnerable children in Vietnam since 1973 through child sponsorship and donations
On This Page:
Every year, sponsors and donors provide life-changing support for more than 6,000 children and families in Vietnam.
Life in Vietnam has dramatically changed in the more than four decades since the Vietnam War. Economic reforms have led to greater prosperity for many people. But they have also increased disparities between rich and poor, rural and urban, and ethnic majority and minority families. Rural families often migrate to cities in search of work, putting children at risk of family separation, trafficking and exploitation. High rates of HIV/AIDS and the enduring stigma toward single mothers also threaten the stability of families. Together with sponsors and donors, Holt strives to ensure every vulnerable child in Vietnam can thrive in the love of their family or join a loving family through adoption.
6.2 million children and adults have special needs
Sponsors and donors help nearly 100 children attend the first and only special needs school in one rural community in Vietnam.
An estimated 2 million children are growing up without families
Through Holt's model foster care program, sponsors and donors provide nurturing, attentive care for vulnerable children.
Adoption from Vietnam: Children are waiting for loving families
Holt's adoption program in Vietnam helps older children, sibling groups and children with special needs join families.
Help Children & Families in Vietnam
Many children and families in Vietnam are migrants, minorities, refugees, single-parent families or families impacted by HIV. Children don't have enough food, medical care or access to education. Your gift will help a child or family in Vietnam in greatest need.
Family Strengthening
Child sponsorship helps children and families thrive in Vietnam.
Across Vietnam, Holt sponsors and donors empower children and families with the tools and resources they need to grow strong and independent. They help single mothers care for their children, struggling families earn a stable income, and through education, help children achieve their dreams.
Education
Officially, primary school education in Vietnam is free of charge. But families face anywhere between $75 to $200 in annual fees for their child to attend primary or secondary school. These include building fees, maintenance fees and other academic fees. Add to that the cost of books, uniforms, health insurance and school supplies, and even some middle-income families struggle to cover the cost to send their children to school. The total cost to educate children is often too steep for families living in poverty to pay, especially when they have multiple school-aged children. Many families, particularly those living in rural areas, will choose to send children to primary and secondary school but tend not to encourage children to pursue high school. But in five provinces of Vietnam, sponsors and donors help provide everything children need to stay in school through graduation. Children receive books, supplies, uniforms and fees. Some children also receive bicycles to help them safely get to and from school.
In addition to regular K-12 education, Holt sponsors and donors support a school for children with special needs living in one rural community of Vietnam. Several provinces of Vietnam have much higher-than-average rates of children with special medical and developmental needs. During the Vietnam War, these provinces were heavily sprayed with Agent Orange — a chemical defoliant now known to be tied to at least a dozen health conditions, including birth defects. But Vietnam has limited resources for children with special needs and their families, especially in rural areas. Very few communities offer special education programs, and the few private, tuition-based programs available are often out of reach for low-income families.
Many receive physical, occupational, speech or other kinds of rehabilitative therapy. They study music, art and dance. An academic program up to grade 5 is also available for children who are academically capable. Ultimately, the Kianh Foundation aims to help every child reach their full potential — including holding jobs and actively contributing to their community. Our partners at Kianh Foundation are now working to expand the center, and one day replicate this special education model throughout Vietnam.
Early Childhood Care & Development
Many families living in poverty in Vietnam can't afford to send their young children to preschool. Often, they have no option but to take them to work — placing them in situations with limited supervision, and sometimes exposing them to dangerous environments. But in six provinces, sponsors and donors help nearly 1,000 children attend a safe and enriching preschool program while their parents work during the day. Children receive nourishing meals and a critical early education that they wouldn't otherwise receive. This program also eases the childcare burden on parents, making it possible for both parents to seek work outside the home and earn more income to support their children. Since Holt began our preschool program in Vietnam, malnutrition rates have dropped among children receiving free school lunch, while many families have successfully grown their income and overall standard of living.
Through our partner the Kianh Foundation Center, Holt sponsors and donors also support home- and center-based early childhood education for children with physical and cognitive special needs. Services include therapy, structural skills training and individually designed curriculums tailored to meet each child's individual needs.
Economic Empowerment
Children are often at greatest risk when their parents can't afford to provide for them. They are at increased risk of becoming separated from their families and growing up in an orphanage or on the streets. They are at increased risk of enduring the irreversible effects of malnutrition. And they are at increased risk of falling victim to trafficking or exploitation. But sponsors and donors can help parents achieve the level of stability they need to independently care for their children — and ultimately, help their children grow and thrive.
Parents who receive microgrants or vocational training in Vietnam include parents who have a child enrolled at the Kianh Foundation Center for children with special needs, parents of children in educational sponsorship and parents who Holt recently helped reunite with their child after placing them in orphanage care.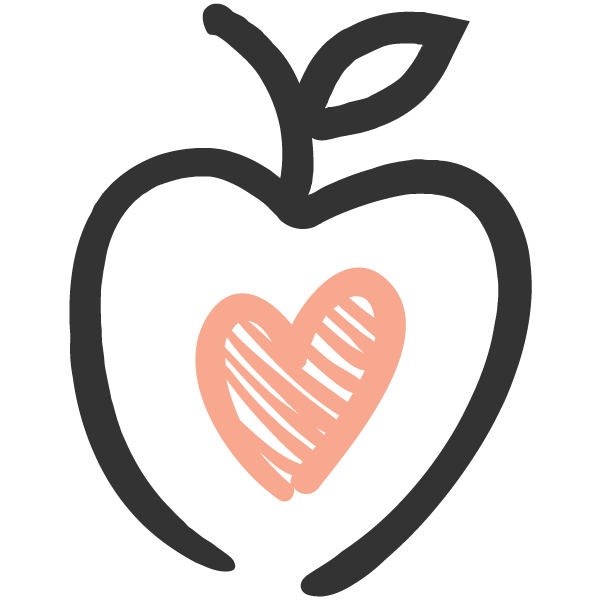 Nutrition & Health
Nutrition is vital to the health and wellbeing of all children, and one of the key needs that sponsors and donors meet for children in Holt's programs in Vietnam. For many parents, protein-rich foods, fruits and vegetables are too expensive to provide on a regular basis — putting their children at risk of malnutrition. Holt sponsors and donors provide emergency food assistance to help struggling families nourish their children. At Holt-supported preschools, donors also ensure that every child receives at least one nourishing meal every day. At these preschools, malnutrition rates dropped among children in attendance after Holt donors started providing free school lunch.
Holt's child nutrition program has also trained staff at some preschools to provide regular nutrition screenings. Malnourished children and children who have anemia receive immediate interventions in the form of supplements to treat their nutritional deficiencies. Volunteer medical doctors also visit preschools to provide annual checkups and prescribe treatment as needed.
In Vietnam, donors also provide nutritional support for women in our single mother's programs — ensuring both mom and baby have the food and other resources they need to thrive.
Orphan & Vulnerable Children Care
Child sponsorship provides care for Vietnam's most vulnerable children.
Since the early 1970s, Holt has sought to improve the quality of care children growing up without a family receive in Vietnam — from introducing foster care to improving nutrition and feeding. With the support of sponsors and donors, we strive to help every child thrive while waiting for a permanent, loving family.
Foster Care
In the early 1970s, Holt helped pioneer foster care in Vietnam as a more nurturing alternative for children living in the country's childcare institutions. Our staff adapted the model of foster care Holt first developed in Korea — recruiting and training foster families to provide the attentive, one-on-one care children need to reach critical developmental milestones and form healthy emotional bonds. In 1975, Holt left Vietnam, leading to a temporary closure of foster care services in the country. When the Vietnamese government reopened their doors to global partnerships in the early 1990s, Holt was among the first NGOs to return to the country and resume services for orphaned and vulnerable children — including foster care. Today, sponsors and donors continue to make it possible for children to stay in the loving care of a devoted foster family while they wait to rejoin their family or join a family through adoption. Children have all of their nutritional, educational and medical care needs met. Children with special needs can receive specialized care in trained foster families, and all children in foster care receive regular nutrition screening through Holt's child nutrition program.
Although a temporary placement, Holt's model of foster care ultimately helps children form strong attachments with their adoptive families — or eases their transition back into their birth family.
Standards of Care
Holt works alongside orphanage partners in five provinces of Vietnam — providing nutritional, educational and medical support to help children grow and thrive while they wait to join a loving, permanent family. Some children in Vietnam can stay in the loving care of a foster family, but the program is limited by the number of families equipped to provide this kind of one-on-one care. As a result, many children remain in institutional care. For these children, sponsors and donors provide the resources needed to create the best, most home-like environment possible. In many cases, this means a lower ratio of caregivers to children. All children living in Holt's partnering care centers receive regular nutrition screening through Holt's child nutrition program (CNP) as well. Children receive nourishing food appropriate for their age and dietary needs. Through the CNP, caregivers have also learned safe and proper feeding techniques for infants and children with special needs — a critical intervention to ensure their health and wellbeing.
Family Reunification
Around the world, we strive to help reunite children living in orphanages with their birth families before we consider in-country or international adoption for them. In Vietnam, Holt first introduced the concept of family reunification to the Vietnamese government and has provided technical advice and training to the government as well as all of the care centers we partner with in Vietnam. With the support of sponsors and donors, Holt Vietnam social workers provide families with counseling and legal services. They also connect families with available resources where they can get the support they need to care for their children.
Adoption in Birth Country
Everywhere Holt works, we strive to find loving adoptive families for children in their country of birth. Domestic adoption gives children the opportunity to grow up in the country and culture of their birth, and is always given priority over international adoption for a child. Every year in Vietnam, between 15-20 children are able to join a loving family through in-country adoption.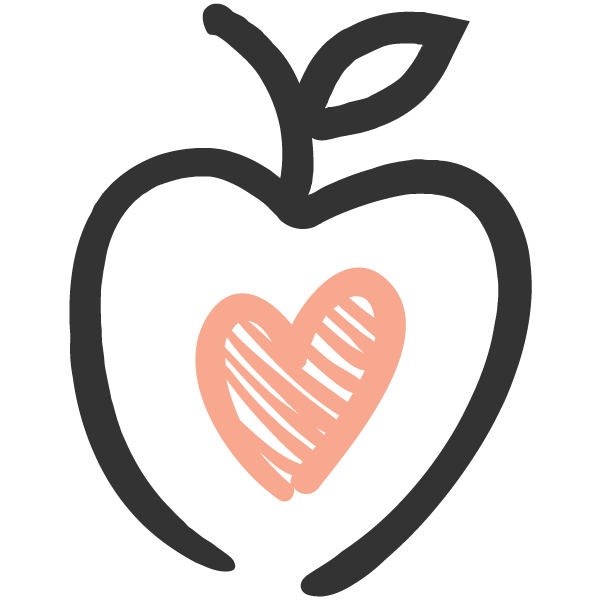 Nutrition & Health
Children living in institutional environments are far more vulnerable to malnutrition and hunger-related diseases — especially children with medical and developmental needs. That's why Holt developed our child nutrition program (CNP) for orphaned and vulnerable children around the world. Among the first countries our CNP team visited was Vietnam where, according to UNICEF, a third of all children under age 5 are stunted due to chronic malnutrition. As everywhere, in Vietnam we worked to equip caregivers in our partnering orphanages with the tools and training they need to strengthen their nutrition and feeding practices. Caregivers learned how to track the growth of children in care to ensure they are growing at a healthy rate. They learned how to safely feed children with special needs, and they made basic dietary changes that have had a significant impact on the health and wellbeing of children. Since that time, our partnering orphanages have fully implemented the program — creating institutional changes that will benefit generations of children to come.
International Adoption from Vietnam
Helping Children Join Loving, Permanent Families
In the mid-1970s, Holt began uniting children from Vietnam with adoptive families in the U.S. In 2014, Holt returned as part of a pilot special needs adoption program and today continues to seek adoptive families for older children, sibling groups and children with special needs.
Sponsor a Child in Vietnam
Your monthly support will go toward food, clothing, education and more — helping a child in Vietnam thrive in the loving care of their family!