Read about the top five misconceptions we hear about adopting a child internationally, and get the facts you need to begin your adoption journey empowered and informed!

Myth #1: Infants need families through international adoption.
Fact: Due to shifts in culture and greater efforts on the part of country governments and advocacy organizations, more children are now able to join domestic adoptive families — giving them the opportunity to grow up in the country and culture of their birth. In many countries, the central adoption authority designates the first 6+ months of a relinquished or abandoned child's life to looking for a family domestically. Only then will they even consider international adoption for a child. We typically do not see internationally adopted children joining families before the age of 3. Holt is primarily seeking families who are open to children ages 4 years and older at the time of arrival with their family in the U.S.
Myth #2: Only girls need families.
Fact: Boys need families just as much as girls do. In fact, boys typically wait much longer than girls to be matched with families. This myth grew from a time when, following the implementation of China's one-child policy, girls in China did exceed the number of boys waiting for families. But today, as a result of policy changes and the growth of domestic adoption in China, that is no longer the case — in China or in any other country. Today, most country programs require families to be open to a child of either gender. But with the few countries that do allow families to specify a gender preference, more than 80 percent of families continue to request a girl — leaving many boys waiting.
Myth #3: I can adopt a child who is completely free of any physical, developmental or emotional special needs.
Fact: Almost all children eligible for international adoption today have at least some degree of special needs — from minor developmental delays due to premature birth or institutionalization to more moderate health conditions to conditions requiring lifelong care. Very few of the children waiting for adoptive families are severely disabled; however, the vast majority of children have moderate, manageable or correctable conditions, or are older, school-aged children. Older children have spent more time living in institutional or foster care settings and bring unique challenges and joys to their adoptive families. As some children have experienced abuse, neglect or trauma, their history can also be considered a special need; their families will need both the capacity and resources to support a child with this background.
While adopting a child with special needs is not a good fit for every family, many parents grow more open as they research different types and degrees of medical conditions — or once they learn that "special need" doesn't always mean a physical or intellectual challenge. During the homestudy process, your social worker will assist you as you consider special needs that your family might be open to. Holt provides specialized resources for families adopting children who have experienced early life trauma as well as support for adoptees and families throughout their lives. Ideally, we need families who are open to exploring the various medical, emotional and developmental needs of children who are waiting for families through international adoption.
Myth #4: I will have to go outside my comfort zone when determining what special needs I am open to.
Fact: Families determine their level of comfort when considering age, gender and special needs. What drives the matching process, however, is finding the right family for every child — and what's best for each child is to be placed with a family who can wholeheartedly embrace their emotional and physical needs. With that said, you know your family best and are best equipped to determine whether to parent a particular child!
Myth #5: All children waiting for adoptive families are on Holt's waiting child photolisting.
Fact: Most children never appear on the waiting child photolisting! Only children for whom we need extra help finding families have online profiles you can look through on your own. These children are often older or have more involved special needs, which is why they require greater advocacy to find the right family capable of meeting their unique needs. Most families who adopt through Holt go through the standard application process, in which they state the profile of child they are open to as part of the homestudy process and Holt's social workers then match them with a child who fits that profile.
Have a question we didn't answer here? or call 1-833-346-9044.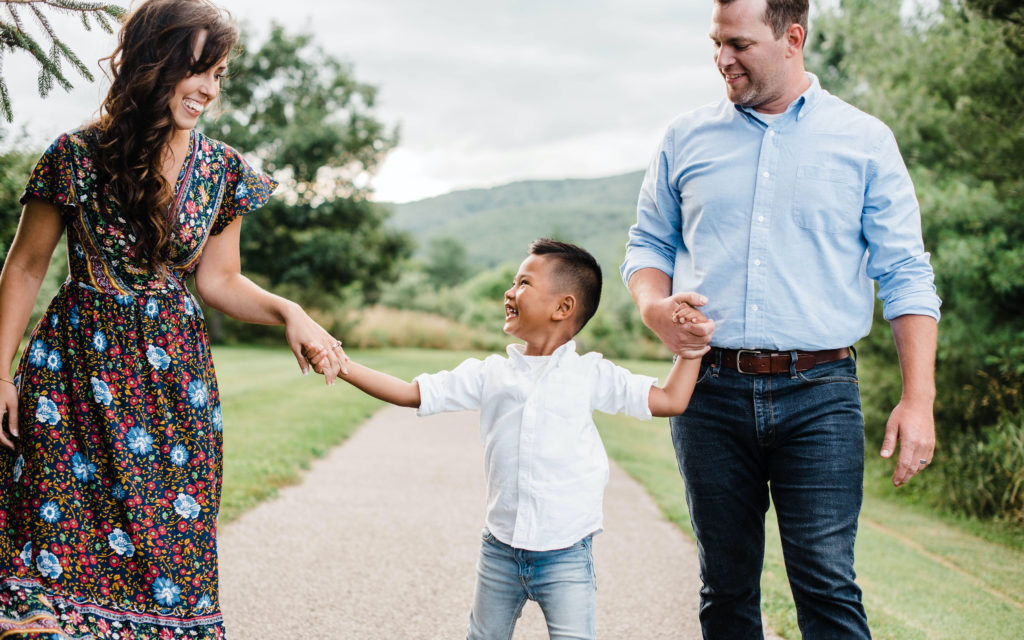 Learn More About International Adoption
We work with families in all 50 states to find loving homes for children from 11 locations around the world!