Meet Rekha, Deborah and Christina — three Indian adoptees from different families with one very strong and powerful connection: their shared beginning.
If you see us in person or in a picture, we are three little Indians: petite, of Indian nationality, and a group of three. Our names are Deborah, Rekha and Christina. We are three different people with one very strong and powerful connection: our shared beginning. Together on December 11, 1988, we traveled on Pan Am Flight 067 as infants 20+ hours from Pune, Maharashtra, India, to New York City, New York, USA. There were five of us total, accompanied and cared for by our American travel chaperones, Barbara, her husband, Lee, and their 20-year-old son, Kip. What we share is not only a past, but since finding each other and then meeting again 30+ years later, a new beginning of friendship and sisterhood.
While we are a group of three in this story told to you today, we are actually a group of five. We are hopeful that one day all five of us can reunite and be together once again.
Our 'before we were adopted' stories are quite different. Rekha, the oldest of our group, was born in Kedgaon and relinquished to an orphanage in Pune called Society of Friends of Sassoon Hospitals (SOFOSH), about two hours away from Pune. Deborah, the youngest of our group, was born in Pune and relinquished to an orphanage in Pune called Bharatiya Samaj Seva Kendra, or BSSK. I (Christina) was found abandoned behind a collector's bungalow in Akola, about nine hours away from Pune, and placed in an orphanage called Preet Mandir (also in Pune).
Although placed in different orphanages in Pune, our adoptions were finalized around the same time. The American family that accompanied us from India to America traveled to three different orphanages to pick us up. We know this because we have the journal entries written by Barbara detailing every part of their trip — a collection of papers we will always treasure. Rekha, Deborah and I spent 20+ hours together on the flight (with a stop in Frankfurt, Germany) before we were delivered to our respective adoptive families eager to meet us at the airport. Upon arriving at the airport, we went our separate ways — Rekha to Ohio (she now lives in Colorado), Christina to Arkansas, and Deborah to Maine.
Rekha had always wondered growing up what happened to the other babies she journeyed to America with all those years ago. As the oldest of the group, she felt a need and responsibility to connect with us and for us to connect with each other once again. It was in 2008 that she had a breakthrough in her search and connected with Deborah via Facebook. They communicated off and on throughout the years, but especially on December 11 each year to mark the day they arrived together in America. At the time, they understood the connection they made was special, but had not yet fully grasped its importance.
On August 27, 2018, just three days before Rekha's birthday, I (Christina) sent her a message on Facebook, awkwardly written and full of hope (quite similar to the one Rekha had sent to Deborah when they first connected). It was about six months before sending Rekha that message that I also began wondering about my past and the girls I traveled with to America. I began sleuthing on the internet using Barbara's journal as a clue book to match their orphanage names with the last names of the adoptive families. Before I knew it, I had found Rekha!
I didn't know if the message I sent to her would make it through, but it did! And then something magical happened; something monumental — another breakthrough. Rekha messaged me back almost immediately. She replied "Omg!!! I think we were! This is pretty amazing!!!! I've been looking for all the girls I came over with for so many years! I found Deborah about 10 years ago. I can connect us!"
I couldn't believe it. I distinctly remember crying in the mailroom of my workplace in disbelief that she and Deborah were real. I can't begin to describe how finding them made me feel, but I'll try… Complete, whole, like finding a missing piece to the puzzle of my life.
At the same time I was searching for the girls, I was also searching for the family who chaperoned us on the flight. And thanks to some more internet sleuthing work, I connected with that family, and then we all three connected with the family. It was a special opportunity to collectively say thank you to Barabara and Kip for taking care of us as infants on the flight (Lee unfortunately had passed away four years earlier). As we began communicating more, Kip invited us to Oregon in June 2019 for a surprise birthday celebration for his mom. Unfortunately, Barbara passed away before we could meet her in person. However, we did get to video chat with her and she remembered us — even our orphanage names: Rekha, Bunhti and Shubhangi. We feel so blessed to have had the opportunity to let her know we are happy and living good lives, all thanks to her care for us 30+ years ago.
In April 2019, Deborah, Rekha and I met again for the first time in 30+ years in Colorado. We didn't plan the meet-up too far out — it was definitely on a whim. Meeting them felt like coming home, like finding a long lost family member we always knew existed. During our trip, we watched the amazing film about an Indian adoptee like us called 'Calcutta is My Mother' and then spent the rest of the time getting to know one another and exploring beautiful Colorado.
Six weeks later we traveled again — this time to Portland, Oregon, to meet Kip and his family. This trip was just as special, if not more. Now there were four of us — three with a shared beginning and one who was a part of our beginning. We spent our time learning from one another, sharing stories, and exploring the beautiful state of Oregon. We also took a trip to Eugene to visit Holt International, the adoption agency we were adopted through. Our time at Holt was wonderful. We learned about their work and the many people behind it — some international adoptees just like us. We also had the opportunity to tell our story on video — be sure to watch it on the Holt YouTube channel.
While in Oregon, people often asked us why we were visiting. When we told them our story about our shared beginning, they either welled up with tears, got goosebumps, or were at a loss for words other than 'amazing'. And that's exactly what it is — amazing. We call each other sisters, and while we may have our relationship ups and downs as most sisters do, it's our shared beginning that always brings us together and makes our relationship grow even stronger.
We are grateful to Holt for allowing us the opportunity to share our story with you on this blog, and we are grateful that we have found each other after all these years. We hope to continue to be a part of each other's lives and to share in the lives of the family who brought us here.
Thank you for taking the time to read our story!
Rekha, Deborah and Christina | Adoptees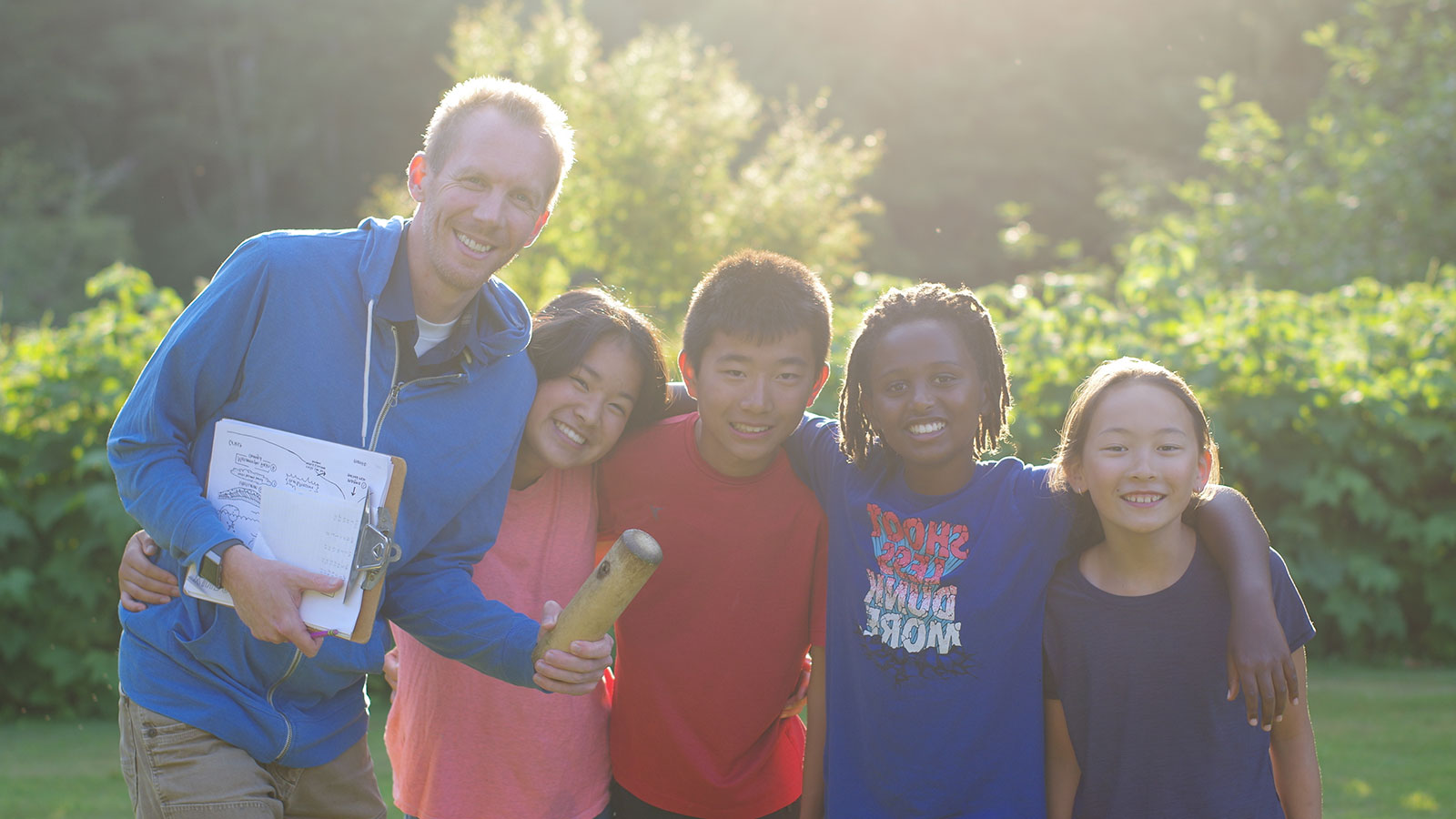 Holt Post Adoption Services
Holt offers lifelong support to all adoptees, adoptive families, birth parents, caregivers and others whose lives have been touched by adoption.