Being a parent is a special role in life. It can be empowering and fulfilling but also present many challenges and require important decision-making. New parents might find the unknowns to be overwhelming and even seasoned parents might feel unsure at times.
It is important to remember that, new or seasoned, biological or adoptive, single or co-parent, you as a parent have people and resources you can rely on. Parents deserve to feel supported as they raise and support their children. Parent support includes empowering parents through reminders of their own greatness but also includes encouraging parents to reach out and find external support when needed. Whatever parent support looks like for you, it is important that it is prioritized and honored.
3 important reminders for you, as a parent, today:
1. You are not alone. Sometimes, parenting can feel isolating. You work hard to keep your kids happy and healthy, and it's not always easy. It is important to recognize there are many other parents out there who feel or have felt the same way. Sharing your experiences and feelings with others is a great way to break free of some of those feelings. When you begin to share, it opens the door for others to share as well and relate to your experiences. You can do this through conversation with family or friends or support groups online or in person. Building relationships with others who understand your position is a great way to grow your support system. 
Check out additional parenting resources!
View our expanded list of recommended parenting websites, books and other resources organized by topic.
2. There is no one way to parent. In today's world, we have access to read about, listen to and watch the everyday happenings of other peoples' lives through social media. This new norm can help us connect with family and friends across the world and has brought many people together. On the flip side, we become a fly on the wall in dozens of other families' homes which can lead to comparison and questioning. First, it is important to remember that social media is just a highlight reel. What you see might not always be what is actually happening. Second, there is no ONE right way to parent. Although someone else's parenting choices might work for them, it does not mean that your choices should be the same. Trust yourself and recognize that you are doing a great job.  
3. Give yourself grace. Every person deserves to care for their well-being and being a parent doesn't change that. It is important to realize self-care doesn't have to take up time or require finding a babysitter and planning ahead. Self-care can mean acknowledging your own feelings and allowing yourself to express them. It can mean using the voice in your head to praise small wins instead of reprimanding silly mistakes. It can even mean letting go of a small responsibility or two for once. Giving yourself grace allows you to be the best version of yourself so you can be the best parent you can be. Above all, when you prioritize your well-being, the whole family wins.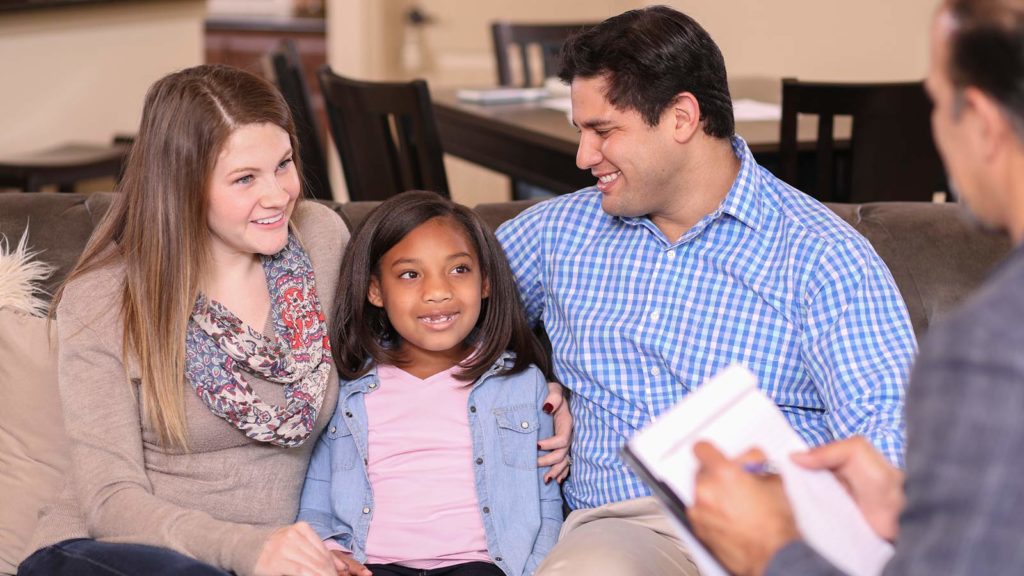 Receive Post Adoption Coaching & Education
All parents encounter challenges as their children grow up. And sometimes, issues may arise that leave you uncertain as to how best to respond. But not every issue requires therapy or counseling. The PACE program is here to help during those times.