Adoptive mom Johanna Utman describes her family's journey to adopt their daughter, Alanna, from the Philippines, and why it was one of the most beautiful and heart-wrenching experiences of their lives.
Adopting is a journey. Parenting is a journey. However, adoption is a special journey of its own.
Growing our family by adoption was one of the most beautiful and heart-wrenching experiences of our lives. Adopting from the Philippines, specifically, was even more significant because I knew I shared a rich heritage with my child — a child who I hadn't even met yet.
We always kept adoption in mind as a way to grow our family, and ultimately, we decided to adopt from the Philippines. After years of fertility struggles, we knew this was the next step and calling in our lives. I am of Filipino descent. I am a first-generation Filipino-American of an immigrant family that left the Philippines in the 1970s. When we decided to adopt, my husband and I were naturally drawn to the Philippines because we knew we would share this heritage with our child and provide a safe, loving home for our child to grow.
We learned that several of the Filipino children who are waiting are vibrant youngsters, most of them toddler-age or older children who come from poverty-stricken families, unwed parents or young parents who lack the resources to care for them. We also learned most of these children are well cared for by missionary workers, Catholic nuns and nonprofit organizations.
Over the years of our adoption journey, we read about several sibling groups and children with various needs such as developmental delays or birth defects, some children with no special needs, and some children with identified needs that we didn't consider special needs at all. After talking with our social worker — and relying on my pediatric nursing background — we were able to decide what needs we were open to and what needs we could best meet.
Some of the best advice we received about special medical and developmental needs was to know that we control the decision process, and to be honest with ourselves and on the application. As you go through the process, you can change what needs you feel open to as well. Please seriously consider what needs you are open to and comfortable with because you are making a commitment to care for a child, and you will parent him/her/them for the rest of your lives and be a family together.
About five months after we applied, we were approved to submit our dossier to the Intercountry Adoption Board in the Philippines. After 29 more months, we were finally matched with our daughter!
Waiting to meet our daughter was the hardest part.
In the meantime, we completed education about international adoption, parenting children from hard places and parenting in general. We also traveled and had spontaneous outings. These distractions helped, but the wait was definitely the toughest part of the adoption process.
Paperwork is one thing. It is tedious, lengthy and unenjoyable, but the wait was.so.hard.
Physically, you are waiting to see and meet your child. Emotionally, you are waiting to become their parent. Knowing our daughter was the end goal made our efforts even more worth it, and we invested ourselves 110% with every phase and every day.
I cannot tell you how quickly we would rush and go out of our way to send in the next document or call or email questions in order to keep the process rolling! Although the process is long and involved, and families should prepare for delays of all kinds, we hope very deeply that families still consider the children above all when deciding whether to adopt.
They are all still waiting and yearning for their forever families and their forever homes.
The day we got the phone call that we were matched with our daughter will forever be celebrated in our family. Our hearts were racing. We were elated and full of tears hearing about her and seeing her picture for the first time. We were lucky enough to get to Skype on occasion while we waited to travel. The internet connection was often slow and intermittent. It was still worth every moment.
Our daughter was shy and quiet and we all hoped this would help her transition. We all got to know each other a little during this time. It gave us a glimpse of her and her fun personality. She had good English comprehension, though she spoke primarily Tagalog (Filipino). However, she knew her colors, shapes, numbers and animals in English. I was her opposite! I understood Tagalog but would respond to her in English! ;). Many Filipinos are bi-lingual, which means that children in care are also typically exposed to both languages at an early age.
The journey to the Philippines was very meaningful for us, but for me especially because it was my first time in my family's home country. It is rich with history, culture, food and TRAFFIC! Did you know that Manila is twice as densely populated as New York City? Believe it! Some trips to our daughter's care center took 20 minutes while others took an hour and a half!
The moment we met, our daughter saw us and then just kept walking. She quickly took the stuffed Elmo we brought her and after an hour or so was more than happy to color and cut paper with us. We met the most generous caregivers. After 2 to 3 days of spending more time with our daughter, her caregivers held a two-hour entrustment ceremony for Alanna — giving her an opportunity to say goodbye to them and welcome us as her parents.
I cried the entire time.
My heart grew exponentially, and I am forever grateful for the selfless acts of kindness bestowed upon our daughter in her first years. We are forever in debt to their kindness and love. Salamat Po. Thank you. Since coming home with Alanna, we have also kept in touch with one of her caregivers and the family of her old best friend!
As I think about our daughter's transition home, I tear up — now, and every time I think about it. Our daughter's transition home has been the most inspiring experience of my life. The resilience and strength that I have seen from this little girl who came home at 3 years and 8 months old, to a now 5-year-old, is unparalleled.
Children are amazing. Adopted children are amazing. You, Alanna, are amazing.
Every new experience for Alanna and our family is a journey in itself. We made sure to prepare her in any way we could with information, a story or pictures. We went through a lot of preparation and anxiety. As suggested by our Holt social worker, we made a "Welcome Home Book" for Alanna with pictures of our home and sent it to her to read with her caregivers.
During her transition home, meal times were especially difficult until she grew more comfortable at home and with various foods. Although I can cook Filipino food and grew up doing so, it was still a big transition. She mainly just ate rice for a week! She is also a typical, slow-eating preschooler! We spent small, then increasing increments of time exposing her to daycare, the fall weather in the Midwest, the doctor, the dentist, the grocery store, Target, etc.
Eighteen months later, this little girl who had never seen a real pool in her entire life is now an avid swimmer. This little girl who didn't talk at preschool/daycare for almost three months is now a complete chatterbox. This little girl — who will most likely always fear shots in some way because of the catch-up medical care she had to have — may never realize the bravery she has shown myself, our family, friends and strangers.
I won't lie, the transition home was tiring, emotional and beautiful. It was also a lot of fun to see the world and new home through Alanna's eyes. We did a lot of reading, reflecting and calling on resources for advice and input. No matter how fun, difficult or emotional each day is, we have the honor of being Alanna's parents — the best gift we could receive.
If you've ever thought about adopting, we do hope you at least consider it and look into it. We realize it may not be for everyone. But today, there are many pre- and post-adoption resources that didn't exist years ago, and more and more families that have grown through adoption. I get excited each time I hear a family's adoption journey, just knowing that this process has touched another family's life. Our lives are forever impacted by the love we have come to know and share. It's indescribable. Alanna will always be our child. We will always be her parents. We will always be a family.
Mahal ka namin Alanna (We love you), forever and always.
Johanna Utman | Adoptive Mom
Ready to start your adoption process, or have questions? Contact us at 1-833-346-9044 or email [email protected].
*The Utman family chose not to share photos to protect their daughter's identity and privacy.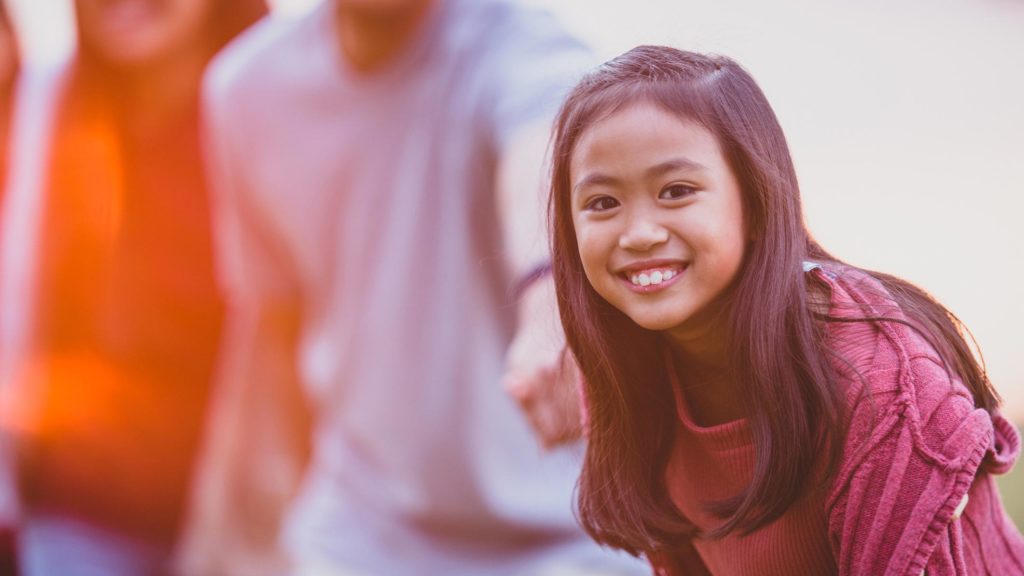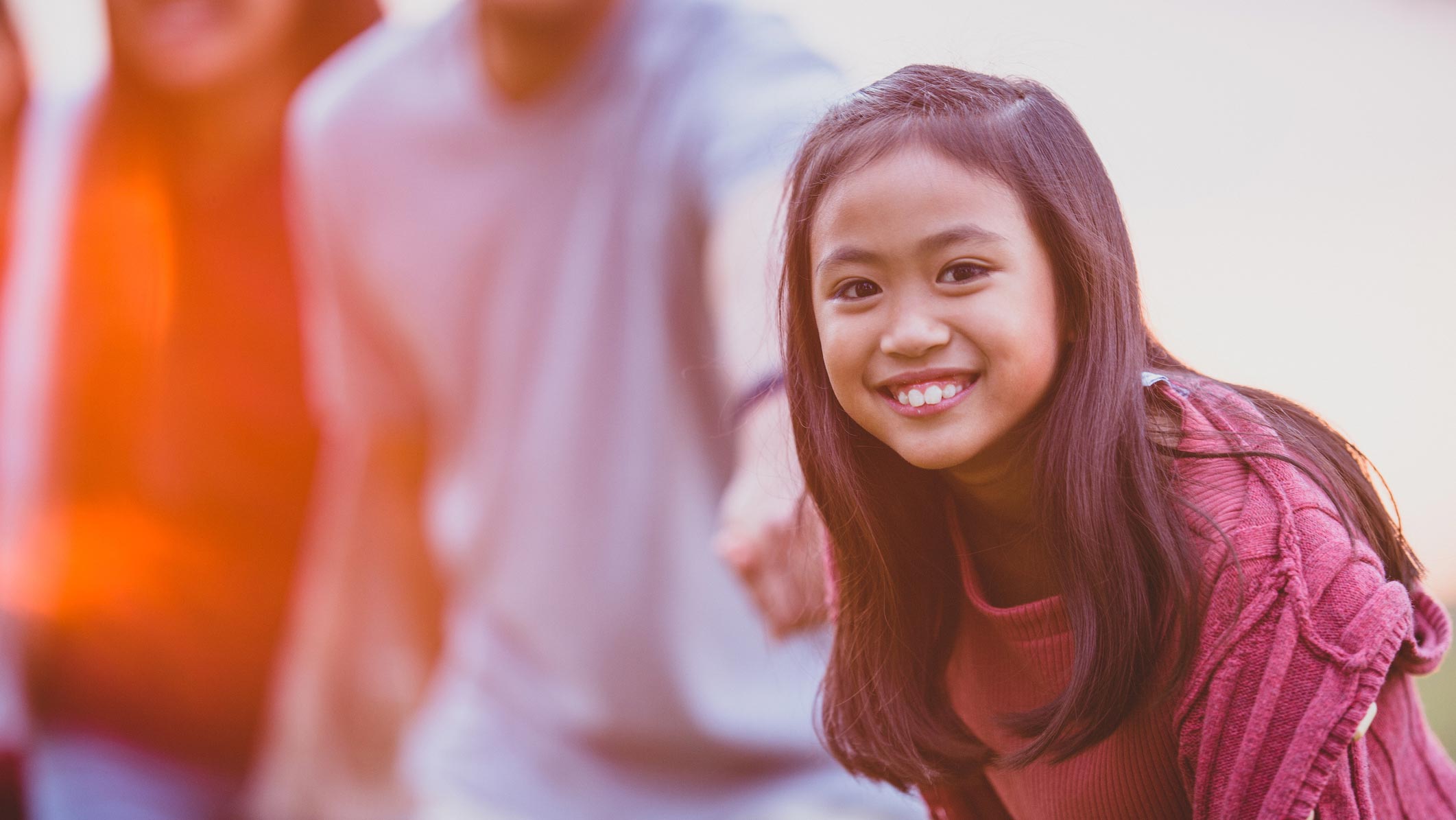 Adopt From the Philippines
Many children in the Philippines are waiting for a loving, permanent family.