But building a family — a family formed of strong and loving bonds — takes effort. Critical to that effort is education.

At Holt, we recognize that educating parents about adoption-related parenting issues is key to the success of families and the ability of adopted children to thrive in their new home environments. To meet this need, Holt has in recent years expanded our parent education curriculum under the direction of Holt's vice president of adoption services, Lisa Vertulfo. "Adopted children come with a lot of joys and a lot of challenges," Lisa says. "We want parents to be successful."
While families wait for their children to come home, they go through Holt's Parents in Process training, a three-phase curriculum that starts broad, then focuses on issues specific to each family and each child. By the end, parents should not only be experts on the adoption process, but also have practical tools for everything from using playtime to develop loving attachments to overcoming grief and avoiding tantrums by empowering children with choices. Overall, parents spend about 35-40 hours engaged in the curriculum, though Holt offers more resources and educational tools for parents who choose to go beyond the required course load.
1. Apply to adopt through Holt International.
2. Gain access to Holt's online handbook, which outlines the entire adoption process and contains paperwork links and downloads, including education curriculum pieces.
3. Begin homestudy.
4. Phase one of Parents in Process is a course required by the Hague Convention, the international safeguard agreement for adopted children. This phase is like the nuts and bolts of parent education, since all adoptive parents working with an accredited agency are required to have 10 hours of specific training that covers the adoption process, developmental risk factors and attachment styles.
5. Begin phase two of Holt's Parents in Process education, which explores topics such as white privilege, identity and tips for talking about race with both child and teenage adoptees. In developing the course, Steve Kalb, Holt's director of adoptee services, drew from feedback he received from teenage adoptees and adoptive parents.
6. Complete homestudy! * Depending on the country program, steps 6-10 can occur in a slightly different order.
7. Begin your dossier, the collection of paperwork necessary to complete an adoption.
8. Begin the second part of Holt's Parents in Process phase two education. This portion of phase two consists of webinars, presentations, reading materials and a curriculum from the Texas Christian University's Institute of Child Development. The curriculum covers issues like attachment and developing social and emotional skills through play. This phase also teaches parents effective and appropriate responses to behaviors resulting from trauma their child experienced before coming home.
"All adopted children have gone through trauma," says Abbie Smith, Holt's director of clinical services. "Regardless of how old the child is, we need to teach parents how to earn their adopted child's trust. Even experienced parents need to understand how trauma changes the brain."
9. Receive a match! Begin preparations for your child to travel home.
10. Phase three of Holt's Parents in Process education is specific to the parent and family, their social worker and the child who will join their family. This phase provides specialty trainings based on each family's experience and the potential needs of the child they are adopting. This curriculum covers topics such as preparing parents for their child's reaction to coming home, bonding with a teenage child, and how to prepare brothers and sisters for the arrival of a new sibling.
11. The prediction pathway. Parents meet with their social worker to brainstorm potential challenges they can anticipate related to parenting their adopted child. Together, the family and social worker prepare a toolkit of resources should any issues arise.
12. Recap the travel, immigration and court process with country program staff.
13. Travel and return home with the beloved new member of your family.
14. Remember, Holt's post-adoption team is available to families and adoptees for their entire lives. Whether counseling services, adoptee summer camps, records searches, homeland tours or birth family searches, Holt remains the nexus for all things related to adoption.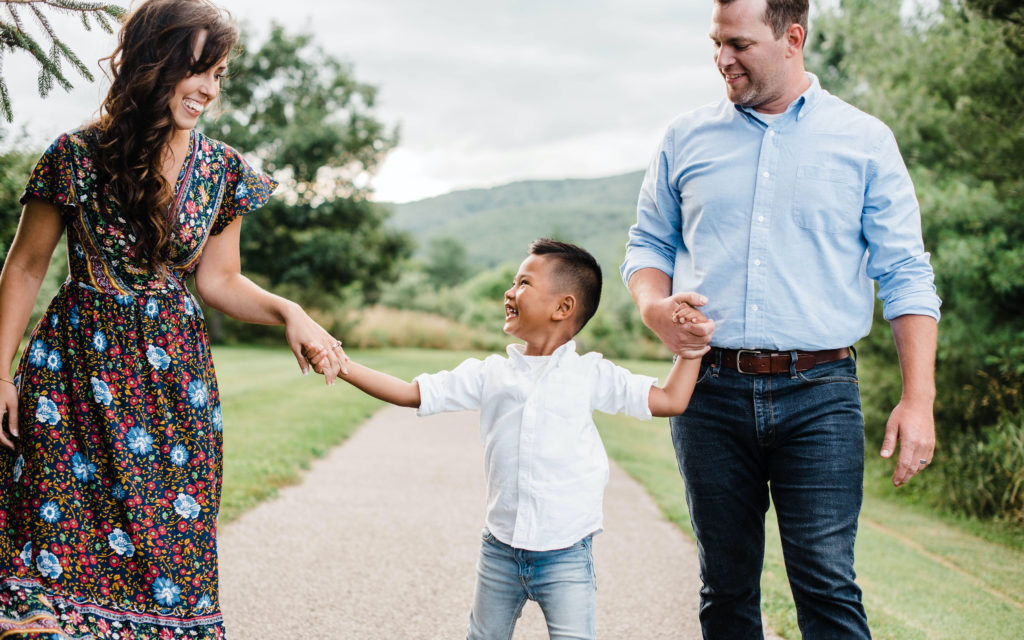 Learn More About International Adoption
We work with families in all 50 states to find loving homes for children from 11 locations around the world!