Read a Q&A with Glenn Morey, creator of the Side by Side Project: 100 films sharing the stories of Korean adoptees — and others who aged out of orphanages — to help understand and explore the many experiences of those affected by inter-country adoption.
Could you share your personal background and experiences as an adoptee?
I only know that, as a 2-week-old infant in January, 1960, I was at Seoul City Hall with no identifying information or record of where I was found or how I came to be there. From there, I was taken to the Holt orphanage at Nok Bun Dong, in Seoul, and David Kim became my legal guardian. In June, 1960, I was one of 84 infants and children to be flown to Portland, OR, and I became the fourth child and first son in a family living in the suburbs of Denver. Over the course of the next nine years, my parents adopted another boy from Korea (again, through Holt), and two girls in Colorado.
I still live in Denver, now with my wife of 29 years, Julie Morey. As creative and filmmaking partners for the past nearly 40 years, we have spent the last 10 on our current project, "Side by Side: Out of a South Korean Orphanage and Into the World," presenting a 65-year journey through memories and experiences of abandonment, relinquishment, orphanages, aging out, and inter-country adoption from South Korea — 100 stories, filmed in 7 countries, 6 languages, and 16 cities.
Under the title, "Given Away," Side by Side has been featured as a New York Times Op Doc and an Audible Original, available on Audible.
Side by Side was awarded Best Short Doc at the Social Justice Film Festival, and was an Official Selection of the San Diego Asian, Boston Asian American, and Dumbo film festivals. In 2019, it was adapted as a 12-screen video art installation with runs in Seoul and New York City, featured on NPR's Morning Edition and All Things Considered.
What inspired you to create the Side by Side project?
Julie and I were convinced that no single adoption story can convey the complexity and spectrum of adoption out of South Korea — that, in fact, it takes many stories and a broad representation of Korean adoptees who are living in countries all over the world, adopted over the course of 60+ years. That's what it takes to even begin to understand this history. And that is what we wanted to do.
We filmed the stories of 100 women and men, ages 18 to 70, all of whom came out of an orphanage or the foster system in Korea. 88 were adopted as infants, as older children, or even teenagers. 12 were not adopted and aged out of their orphanages.
Can you share about the nature of the project? How did you locate and connect with adoptees? What was the process for interviewing?
We didn't pick the participants of Side by Side. They picked us. We put out announcements on social media, telling people what we were trying to do, and Korean adoptees all over the world got in touch with us. I then had a phone conversation with most of them. Ultimately, we decided to film in the cities where we had the most responses. Within those cities, we filmed everyone who wanted to tell their story. We didn't say no to anyone, and we didn't edit anyone out. We filmed 100 stories, and there are 100 stories at sidebysideproject.com.
When most people imagine interviews, they think about intense Q&A, like on 60 Minutes, where the journalist pursues a specific line of questioning. That's not the way the Side by Side project worked.
In fact, our approach was to not ask questions. A couple weeks before the filming, we asked our participants to prepare to talk about themselves as Korean adoptees, starting with their earliest memories or information, their adoption and growing up in their adoptive family and country, and their adulthood up to the time of the filming.
I told them they'd have an hour. They could tell their story in whatever way they wanted to tell it. Include whatever they thought was important. The hour was theirs.
Most of our storytellers spoke, unprompted and unassisted, for 30 to 60 minutes. The stories, as they appear on sidebysideproject.com, are 99% unedited. In that way, you can experience what it was like to listen to them tell their stories — revealing, in many cases, their experiences and feelings for the first time, sometimes remembering things as they told their story, sometimes connecting dots they'd never connected before.
Many adoptees grow up not knowing anyone else "just like them" — or having very few conversations with others about adoptee identity. Was this the case for you? If so, how did hearing so many stories while creating Side by Side affect you?
First, let me make sure I'm interpreting your questions correctly. When I think about people "just like me," I think about inter-country, transracial adoptees born in non-Western sending countries, who grew up and currently live in largely white families and communities of Western nations.
So if I'm on the right track here, the answer to your first question is most definitely, yes. I was adopted by a white family, and have always lived in a largely white community, and therefore a nearly complete absence of Asian or Korean (or Asian/Korean-American) presence. Despite a number of visits to South Korea in recent years, I know little about Korea, I don't speak Korean, I know no family or biological relatives in Korea. Despite having a younger brother who was also adopted from Korea, I didn't talk to anyone about being Korean or adopted, until I first engaged with the Korean adult adoptee community when I was 42 years old. 
It was then that I realized I wanted the second half of my life to be different. I began to come to terms with the unanswered questions of my origin on the planet, the color of my skin, the shape of my eyes, and my life experiences as an Asian American. And by engaging with the Korean adult adoptee community, I began to come to terms with my life experiences as a Korean-born, inter-country, transracial adoptee. Meeting other Korean adoptees was, for me, transformative. These were people who, in the most important ways, had lived my experiences. I needed to hear what others had learned about how they were abandoned or relinquished. To get a glimpse of the mind-bending range of adoption stories and upbringings, and to talk about the complexities of our relationships with adoptive parents and families. To hear what it's like to meet your birth parents or biological relatives. To get advice on visiting or even living in Korea. To receive the wisdom of those who've gone much further in their journeys as Korean adoptees and Asian Americans. To help me interpret and normalize my own experiences, and to make sense out of my existence and my life. 
This is the experience I had in mind when we set out to create Side by Side — a proliferation of adult adoptee voices that get us to real-life issues that only adult adoptees can speak to with resonance and clarity. We wanted to hear from all perspectives. We wanted to hear about all outcomes. We wanted to acquaint society with the duality that is inherent in all adoption. We wanted to show the world, powerfully, that it takes many stories to fully understand adoption and, certainly, inter-country and transracial adoption.In my own journey, I've come to think of the Korean adoptee community as my family. Our stories are my story. Our joys are my joys. Our wounds are my wounds. Every adoptee I've ever met, every story I've heard informs my identity as an Asian American in race, a Korean American in ethnicity, and as a Korean-born adoptee in heart and mind.
Many adult adoptees have varying perspectives on race, identity and the practice of adoption. Were you aware of the differences before you began this project? How did hearing the nuances in every story help shape your perspective on adoption? What do you hope viewers of the project learn about adoption and adoptee stories? How do you think sharing adoptee perspectives changes the narrative around adoption?
When I became engaged with the Korean adult adoptee community, I began to understand the breadth of adoptee life experiences and outcomes. During and after the Korean War, at least two million infants and children were orphaned or somehow separated from their families of origin. The steady stream of homeless children continued unabated through the post-war decade, the decades of political and social instability, the early growth, the IMF bail-out, and even through massive development and international expansion into a global economic force. Throughout these decades to the present, infants and children were abandoned and relinquished into orphanages, the consequences of hunger and poverty, social stigma and racial bigotry, domestic disruption and broken marriages, tragedy and untimely death. 
To say the least, we can't consider these millions of lives without also considering an unimaginable disparity of circumstances. Nor can we pretend that outcomes and perspectives are any less disparate — thereby requiring us to acknowledge the stories of the nurtured and the abused, the blessed and the broken, the loved and the lost, and the stories that lie between.
This is what the 100 storytellers of Side by Side represent — a glimmer of understanding of these millions. We are transformed and always humbled, every time we think about what they gave us — in the human cost and emotional toll of remembering love and loss, in the spontaneous and sometimes searing revelations of the moment. Each story represents human truth. And when you view these stories, each one is its own filmic experience, captured as subjects drew on and relived repressed memories, connected events, finally acknowledged truths, resolution, and reconciliation.
Watch 11 short documentaries (including excerpts from every story in the Side by Side project) for free at sidebysideproject.com.
About the filmmakers, Glenn and Julie Morey
Glenn and Julie Morey are a husband/wife filmmaking team. Glenn (AKA Kim Kang) was born in Seoul, South Korea, in 1960. He was abandoned days after birth, taken to Seoul City Hall, then to a Holt orphanage, and adopted at the age of six months to the US. He has a long career as a commercial and documentary filmmaker. Julie Morey is an artist and filmmaker, and her work has been recognized in film festivals across the country. They live in Denver as empty-nesters, but with adopted cats.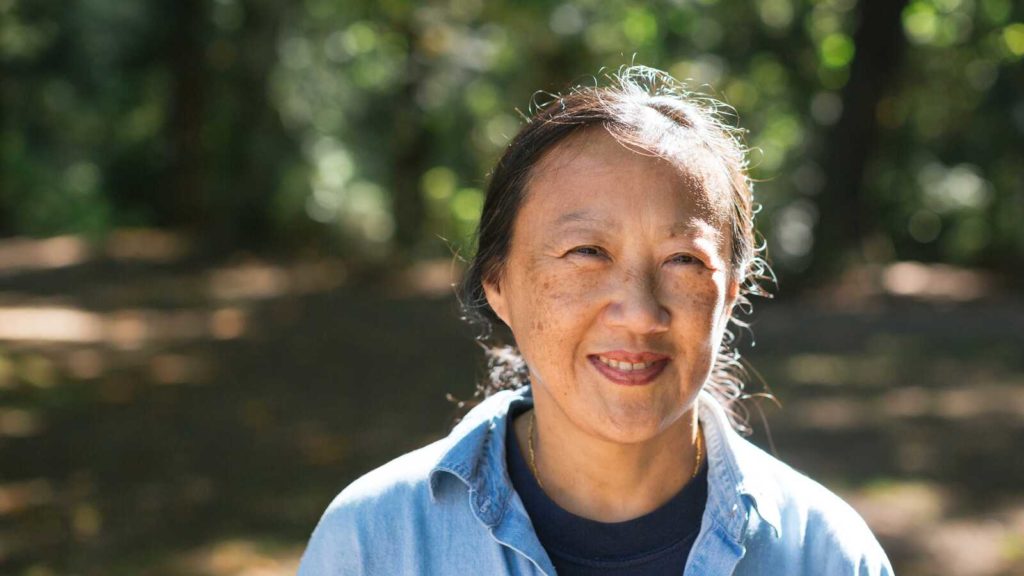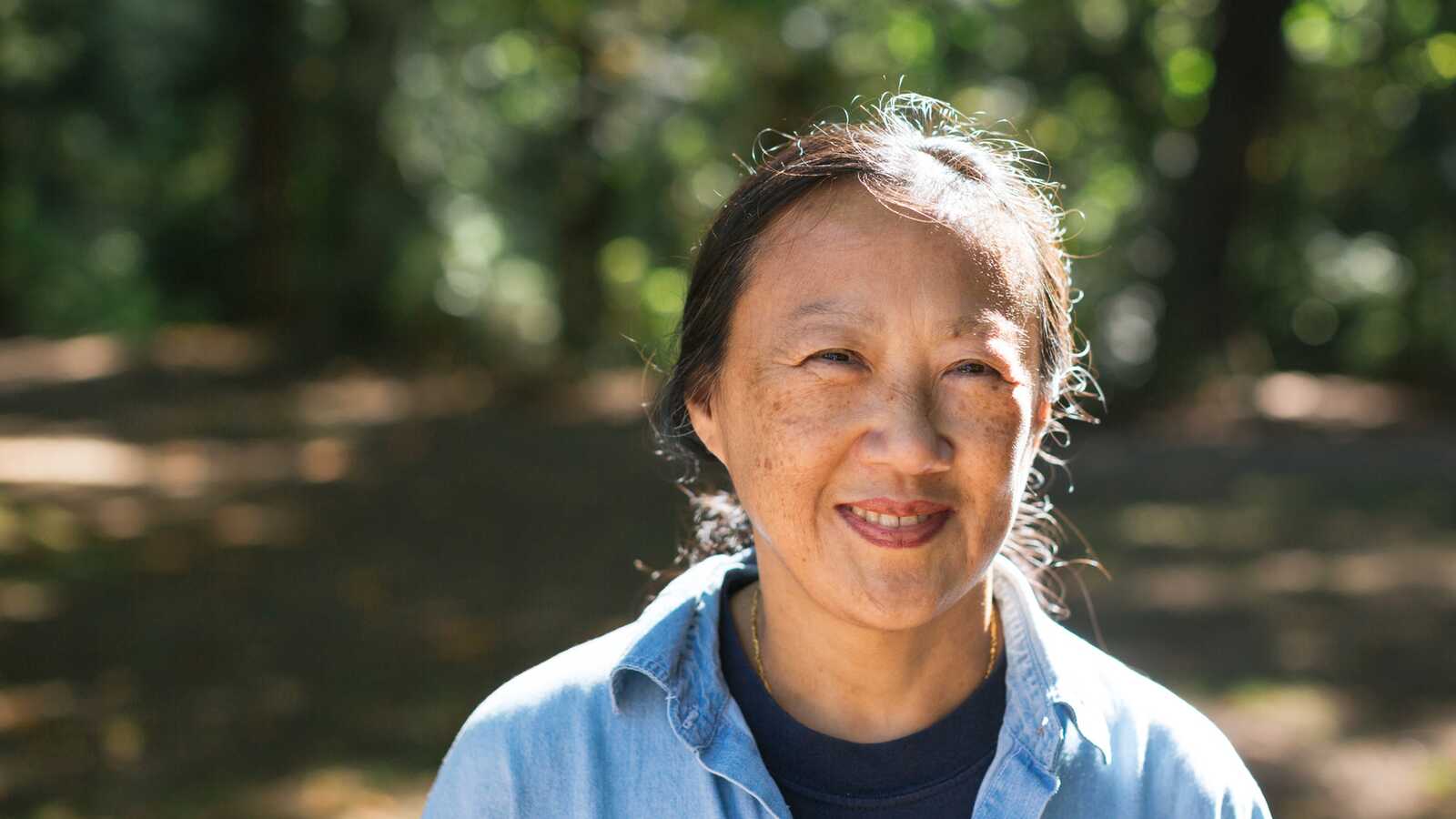 Did you know Holt provides support to all adoptees?
Every adoptee has a unique and complex life experience. Holt strives to support all adoptees, regardless of their placing agency, by providing help with birth search, citizenship and more.