"It's too cold," Tae responded when I asked about swim lessons. "I don't like swim lessons and I don't want to go."
This was the second year that my daughter's preschool offered swim lessons as a part of its curriculum and its first year holding them at an outdoor pool. The decision that now lay before me was whether to forgo the long-term benefits of my daughter knowing how to swim for the easier route of assuaging her present discomfort.
In that moment, I found myself swept back to the summer of 1986, when a small, scrawny, much younger Steve Kalb stood shivering on the edge of the frigid waters of the Oelwein public pool. Swim lessons were not optional as a child. No matter how much I pleaded, Mom and Dad stood resolute in their commitment to my learning the basics of swimming. That childhood flashback made me think, 'Would it be that bad if I squandered this opportunity for Tae to learn how to swim?'
This experience also provided me with a newfound appreciation for camper parents and the challenging position in which they find themselves when considering Holt Adoptee Camp for the first time.
Kids aren't always the most eager to try new things or push themselves beyond their comfort zones. Parents are then stuck trying to balance what they think is best for their child — based on their own experiences and biases — while at the same time honoring their child's self-determination. I don't blame kids for not wanting to try camp. It's something new, it can be intimidating and scary, and in many cases, it's an overt reminder that they're different. They can easily rationalize their instinctual aversion to the idea of adoptee camp. After all, why would they want to be a part of something that reminds them of that which they would sometimes rather forget?
I also don't blame parents for not wanting to try camp. It's something new, it can be intimidating and scary, and in many cases, serves as an overt reminder that your family is different. After all, why would you want to send your child to a camp that emphasizes something you're afraid will make them feel uncomfortable?
As Holt's director of Post Adoption Services and an adult adoptee myself, it's easy for me to see the benefits of Holt camp. Mostly, it's just a lot of fun. But beyond the fun, games and friends, it's a chance to explore some of the context around adoption. It allows campers the opportunity to practice talking about adoption with a basic language most adoptees never have a chance to speak. Just the basics; simple language adoptees can use to discuss thoughts about being adopted — and a safe, supportive environment in which to discuss those thoughts.
The idea of your child being uncomfortable is hard and it's really tough to force your child to do something they don't want to do, especially when the activity triggers our own fears and anxieties. Despite all of this, you can make a good case for strongly encouraging your child to learn to swim because of the safety and security you know it will provide later in life. I would argue that those same desires for your child to learn basic skills for their own safety and development can be applied to Holt Adoptee Camp. It may take some compromises, persistence and sacrifices on your part, but you'll be helping your son or daughter develop skills that are crucial for all adoptees — skills that will yield benefits for the entire family for years to come.
After some bargaining and compromises, Tae finished her swim lessons, purple lips and all. It took some ice cream and overcoming my own bad memories of swim lessons by jumping in the pool beside her. It wasn't easy, but in the end, we're both better for it.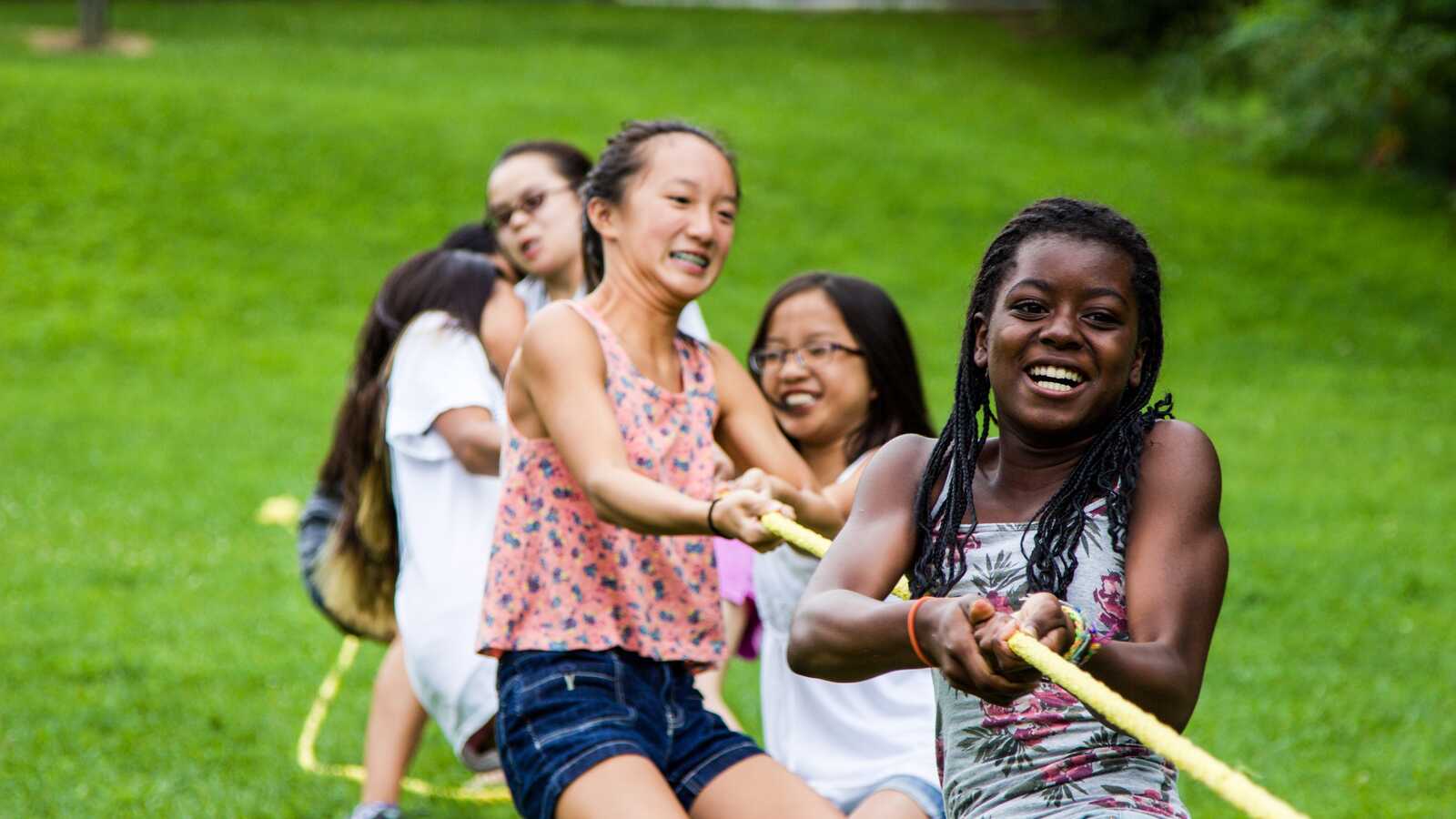 Holt Adoptee Camps
A week adoptees will always remember! Make new friends, try new things and discuss issues unique to adoptees. Holt's overnight camps are open to adoptees ages 9-17.