A few weeks ago, Holt received two special guests from the Philippines at our headquarters in Eugene, Oregon. Professors Susana Ortega and Maria Lyra del Castillo both serve on the Inter-country Adoption Board (ICAB), which functions as the central adoption authority in the Philippines. Holt works closely with the ICAB board to place children from the Philippines with families in the U.S., and this visit provided Dr. Ortega and Dr. Castillo with an opportunity to learn more about Holt International and meet directly with our staff in the U.S.
Although this was Dr. Ortega's first visit to Holt, Dr. Castillo remembers visiting our offices and meeting Bertha "Grandma" Holt in the 1970s.
"What I felt really excited about when I visited in the past was that I saw how many older kids were being placed in homes. [Holt] was really a pioneer in that area," Dr. Castillo shared with our staff at a special reception for our guests.
Through the years, Holt has developed unique recruitment efforts to find families for older children and children with special needs in the Philippines. In 2011, Holt led our inaugural Philippines Ambassador trip in which volunteer ambassadors traveled to meet a small group of older children. Alongside Holt staff and social workers, the ambassadors got to know the children and then returned to the United States excited to share the children's stories with prospective adoptive families. After incredible success placing children through this program, Holt led our third annual ambassador trip in 2013.
"With the summer hosting and ambassadors, we have placed many older kids," Dr. Castillo said. "We are really blessed."
During the reception, both Dr. Ortega and Dr. Castillo also shared about recent changes to the ICAB board's oversight of the Philippines international adoption process. One significant change occurred years ago when ICAB began recruiting board members from different professional fields.
"With the multidisciplinary board, people are coming from different sectors," said Dr. Castillo, who as a professor of social work comes from the academic field.
While Dr. Castillo has served on the ICAB board for the past 20 years, Dr. Ortega joined as a consultant in 2009 and now serves on the placement committee that matches families with children. "Different people come together once a week to discuss the cases, including a doctor, a lawyer, an NGO representative, a psychologist and a social worker," explained Dr. Ortega, who as a professor of psychology voices the psychologist's perspective in the matching process. "We want to make the best possible choice of adoptive parents for our children."
Although the process to adopt from the Philippines tends to be long, Dr. Castillo attributes the somewhat longer process to the great care ICAB takes when making such life-changing decisions on behalf of children. "They are very careful when they match families in the Philippines," Dr. Castillo said. "I appreciate the input from different disciplines, and it is great for me to see the improvements."
Thoa Bui, Holt's senior executive for programs in S.E. Asia, has also observed through the years how the Philippines international adoption process has become one of the strongest and most respected in the world. "People often see the Philippines adoption system as a model," she says. "They have delegations visit from all over the world."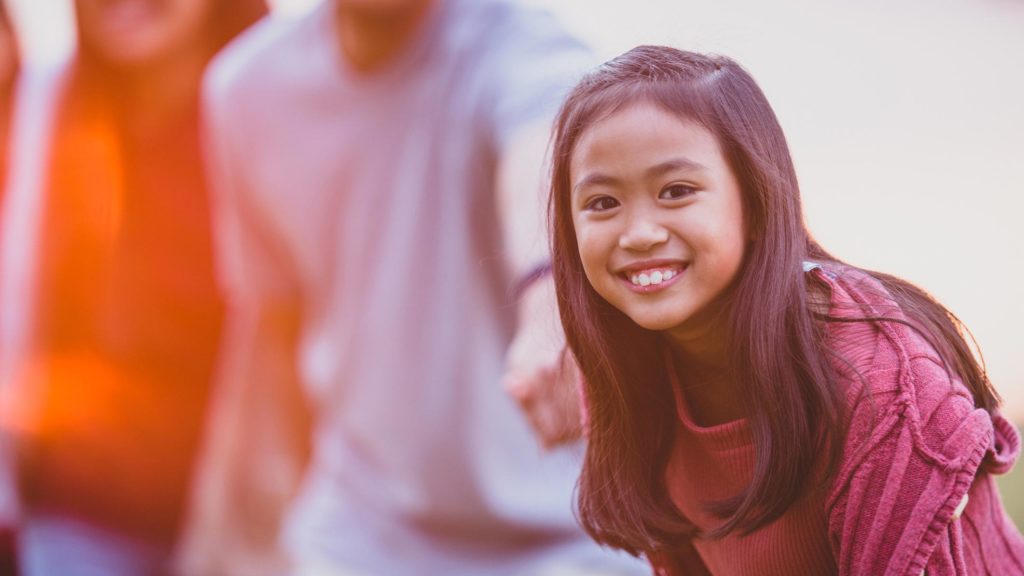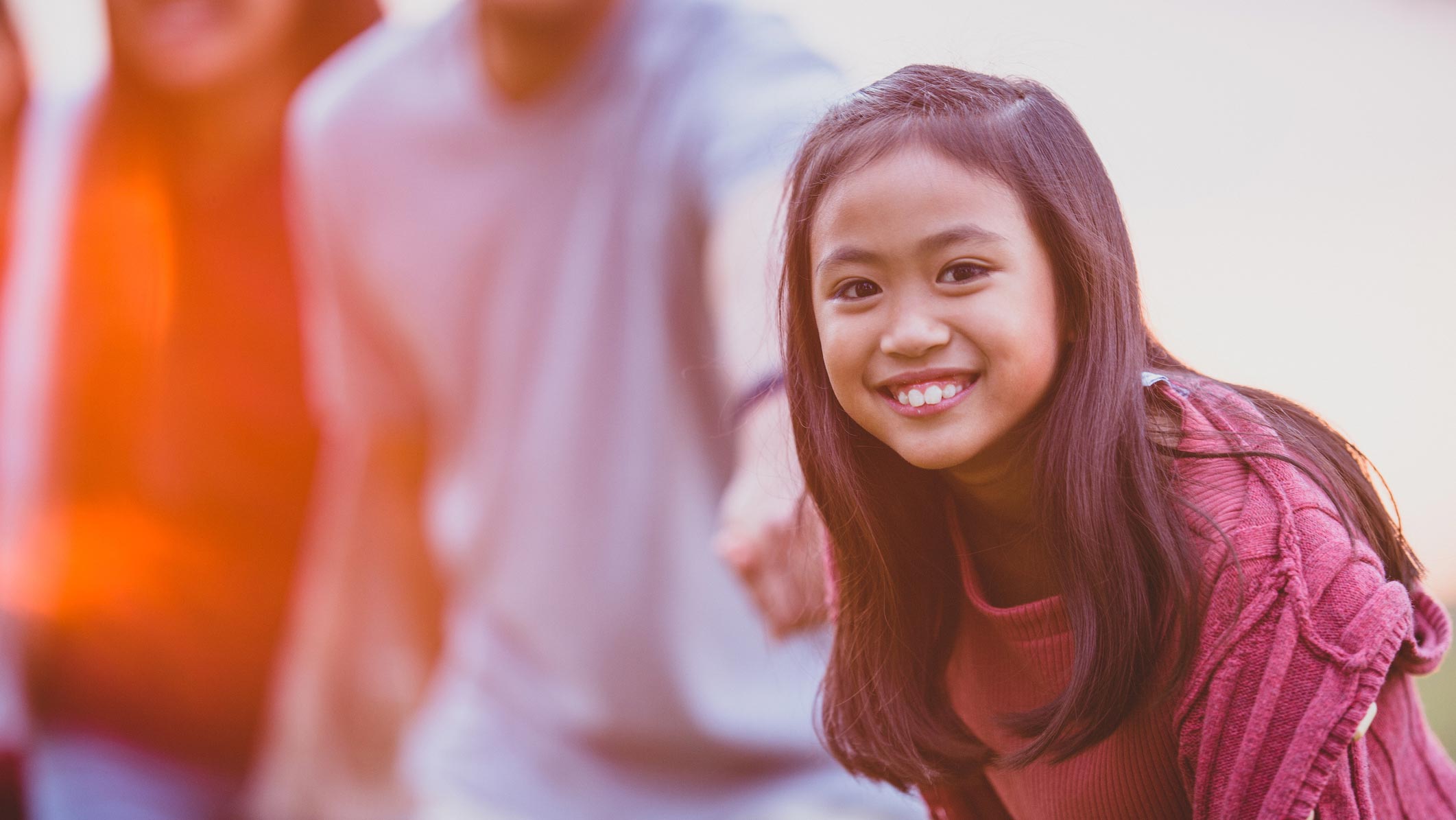 Adopt From the Philippines
Many children in the Philippines are waiting for a loving, permanent family.
As around the world more and more older children and children with special needs wait for adoptive families, more countries are embracing special home-finding efforts like those initiated in the Philippines. Ambassador programs, summer home stays and pilot programs like Vietnam's Special Adoption Program are becoming increasingly common.
Despite these efforts, the need continues unabated — including in the Philippines.
As Dr. Ortega emphasized during her visit, "Applications are pouring in, but we still need a lot of applications for children with special needs."
While their Holt visit proved very constructive for our work serving children together, the highlight of Dr. Ortega and Dr. Castillo's trip was an opportunity to visit a few children adopted from the Philippines who are now living with families in Eugene.
On a sunny September afternoon, local Holt adoptive parents Mark and Krista Chronister welcomed the ICAB board members into their home. The Chronisters have adopted two children from the Philippines — 6-year-old Daniel and 2-year-old Ameera, who has been home eight weeks.
Daniel came home in 2010 at a time when the Philippines had a greater need for families to adopt boys. The board members comment that the need for families to adopt boys and girls is about equal now.
"Daniel has fallen right into the big brother routine," Mark said of his son, who was very attentive to his little sister during the visit — bringing her a baby doll and a flute to play with. Daniel seemed a bit shyer than his younger sister, who confidently ran from guest to guest — giggling and holding out toys.
Throughout the visit, Dr. Ortega and Dr. Castillo sat on the couch in the family room — laughing and chatting and learning about the Chronisters. Daniel and Ameera's mom, Krista, was born in the U.S. but her mother is from the Philippines. Throughout her childhood, Krista traveled to the Philippines with her mom — meeting relatives and learning about her heritage. This is a tradition she intends to continue with her own children.
"I always grew up going back and forth and I appreciated that she did that," Krista said of her mom. "It's nice that I can keep going back and bringing these guys."
This visit was Dr. Ortega's first opportunity to see adopted children living in the U.S. "It's so different when you just read about the children," Dr. Ortega commented as she walked from room to room, touring the Chronisters' home, "This is really enlightening."
While this was not the first home visit for veteran ICAB board member Dr. Castillo, it's always her favorite part of any trip. "What's most exciting for me is to see the kids who we have placed," she shared with our staff during the reception.
As the guests prepared to leave, Ameera jumped in Dr. Castillo's arms — giving her a big hug goodbye before running back to her parents. For anyone who advocates for children who need families, this is always the best part.
Learn more about Holt's work in the Philippines!
See how sponsors and donors create a brighter, more hopeful future for children and families in the Philippines!