When you become a parent, your life as you've known it for the last 20, 30, 40 years comes to an (often unceremonious) end — and a beautiful, chaotic, enriching, exhausting, unbelievably fulfilling life begins.
Everyone knows that to be true.
But when you become an adoptive parent — even if you're already a parent — your life will change in ways that aren't common knowledge, and that are in fact uniquely specific to this uncommon and very special path to parenthood.
When you adopt, especially if you're adopting transracially and/or internationally, life becomes more complicated not just for you, but above all, for your adopted child. And with this added complexity comes a greater need for self-reflection, forethought, adaptability and a willingness to step into roles you probably would not need to fill had your child never experienced separation or loss.
As you stand on the brink of this extraordinary life change, take time to consider the new roles and responsibilities that will become a fundamental part of who you are as an adoptive parent. You can't prepare for everything. But you can — and should — prepare to:
Become Your Child's Advocate
Prepare to advocate for your child's rights and needs both at school and in your community. If your child has special medical or developmental needs, identify early intervention services and get your team of specialists together in advance. Prepare to be persistent, ask questions and advocate for your child to ensure she receives the care and support she needs to reach her potential.
If you're adopting transracially, you will likely face intrusive but well-intentioned — or not-so-well-intentioned — comments and questions from strangers, acquaintances and even family members. Think about how you will respond in a way that affirms your child's rightful place in your family, directs attention away from your child and toward your family, and empowers your child to respond when he inevitably encounters intrusive questions and comments on his own.
Just like any parent, you will need to stand up for your child and help your child learn to stand up for herself.
Help Your Child Cope With Trauma & Loss
No matter where she's from, how many caregivers she's had to rely on, whether she lived in an orphanage or a foster family, or how old she is when she comes home, every adopted child experiences loss. A child's separation from her birth mother is inherently traumatic. And when adopted internationally, a child also loses his language and culture. Children are individuals and how they grieve their losses will vary. But in their own way, every child grieves, and as an adoptive parent, it will be your job to help your child cope.
To be emotionally present for your child, you will first need to revisit — and address in healthy ways — any losses or traumas you yourself have experienced. If you haven't worked through your own losses, your child's grief may trigger your own, making it difficult to support your child during this vulnerable time.
Sometimes, supporting your child will mean giving him the time and space to grieve on his own. It may mean looking at pictures of your child's birth parents or foster family with her and showing her that you value the life she had before she joined your family. It may mean comforting him while he cries. But it will always mean being supportive, understanding, patient and emotionally available as your child takes the time she or he needs to grieve.
Embrace Your Child's Culture
When you adopt internationally, your child not only leaves her birth country to become a U.S. citizen. She also leaves her culture and all the familiar sights, smells and sounds that go with it. When you learn to cook Thai food, or hang Chinese artwork on your walls, or play Colombian music in your home, you provide comfort and familiarity — helping to ease your child's transition home, but also showing your child that you value and respect the culture and traditions of her birth country.
As an adoptive parent, embracing your child's culture may also require you to step outside your comfort zone and seek out more immersive experiences for your child and your family. Join an Asian-American community group. Visit a Hispanic cultural center. Connect with people who share your child's heritage. Most importantly, make your child's culture not just a part of your child's life — but a part of your life.
Discuss Race & Racism, and Stand Up to Prejudice
For many adoptive parents, talking about race and racism can feel uncomfortable or even taboo. No doubt, these are sensitive issues. But if you're planning to adopt a child of a different race from your own, it's absolutely critical to recognize that your child will not only have questions about why the color of their skin is different from yours — but that their identity as a transracial adoptee will be a key part of who they are.
As you embrace your child's culture, you also need to embrace your child's race. Children need to see themselves represented in the movies you watch, the books you read to them, the toys you buy for them, and the friends and professionals you surround yourself with. Most likely, your child will also experience racial prejudice at some point in their lives — and you may or may not be there when it happens.
As a transracial adoptive parent, it's important that you grow comfortable talking about race and racism with your child in a way that affirms their unique heritage and identity, and empowers them to respond to prejudice — whenever and wherever it happens.
Parenting is hard. And in some ways, adoptive parenting is even harder. But don't worry — once you're in the adoption process, you will receive lots of support and training to help you prepare for the unique challenges and life changes that come with adopting a child.
And once home with your child, you won't be on your own. Holt's post-adoption team made up of adoptive parents, adult adoptees and social workers will always be available to help you navigate these issues, throughout your lives as a family.
How Their Lives Changed
"Our lives have changed completely! We've been married, without children, for 10 years! The time we wake up in the morning has changed. The time we go to bed has changed. The amount of food we buy has changed. Even the amount of laundry we do has changed! On the other hand, we've also been provided with a new and beautiful sense of purpose and a lifetime to spend with two incredible souls that help us to grow every day." — Bre & Drew Traver, adopted biological brothers William, 7, and Jeison, 4, from Colombia
"Your whole focus changes. Just like that. Your whole life changes and now it's focused on taking care of these children and making sure they're healthy and happy. And it's a lot of laughs. They're hilarious. A lot of fun. A lot of running around." — Cara & Ryan Kirkland, adopted John, 6, and Andie, 3, from China
"One of our favorite bedtime books has a line that reads, 'I wish you more pause than fast-forward.' This seems to be the theme of our family's new life together after bringing our daughter home just over two months ago … Our life is now mostly pause and way less fast-forward. We are learning to pause to play, watch, snuggle, adore and praise. The fast-forward reaction would be something like, 'Oh good, she's occupied, I have a moment to___.' But then we'd miss an opportunity to pause to enjoy her and reflect back to her how wonderful and precious she is. The change is better for all of us, too." — Joanna Floyd, who with her husband, David, adopted Nam Fon, 2, from Thailand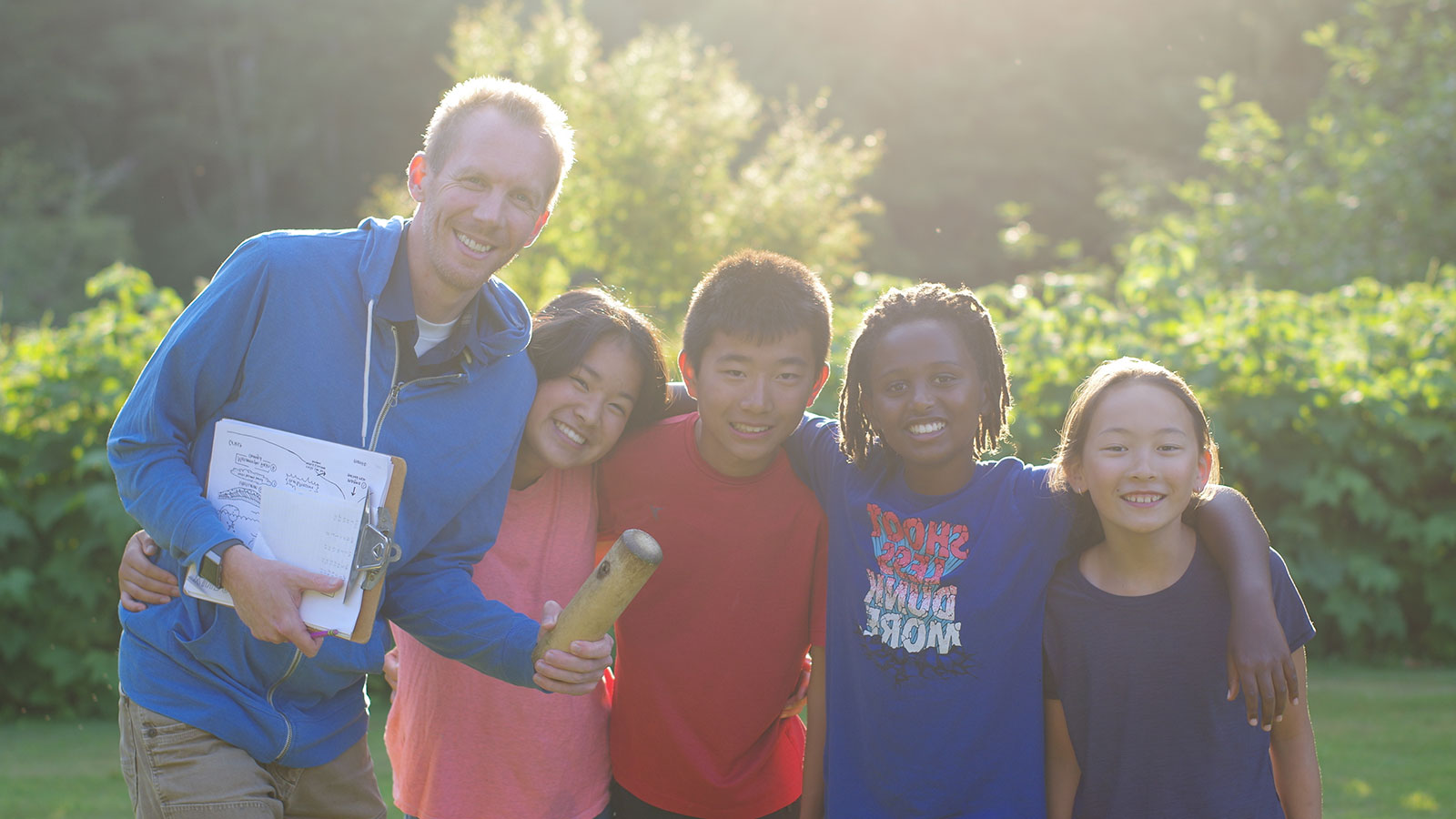 Holt Post Adoption Services
Holt offers lifelong support to all adoptees, adoptive families, birth parents, caregivers and others whose lives have been touched by adoption.