Holt Adoptee Camp 2023 met in Wisconsin, New Jersey and Oregon this year! All 179 campers, 16 counselors and five members of camp leadership had a great time enjoying summer fun and also connecting over heart-to-heart discussions about adoptee identity.
Co-camp directors Nate Schiffer and Elliot Bliss were excited to report that Holt Adoptee Camp 2023 continued to grow after two smaller years of virtual camp at home. With 179 campers in attendance this year, camp is approaching pre-pandemic numbers!
This Year's Mental Health Successes
Another success that was new to camp this year was having a mental health support specialist present. Jena Kunimune joined the team for camp this year as this mental health support, coming aboard with a graduate degree and professional experience with therapy. Camp leadership has long been interested in this addition as a way to provide mental health support to campers, and this year it became a reality!
"It proved to be a great way to reach campers who were struggling," Elliot says. "Jena made camp hugely successful, she could communicate to families what was going on with their kids, and provided an empathetic, trained ear for campers and staff alike."
In addition, Pam Shepard, Holt's supervisor of clinical services and a trained TBRI® practitioner, held a training session with camp leadership. She walked them through best practices on how to interact with campers when they are angry, sad or struggling. According to leadership, this training had a significant positive impact on camp function and camper regulation!
All of these background decisions made a big difference to camp, helping foreground campers' experience of fun, connection and acceptance!
Camp Photos and Memories
See photos from each Holt camp location, and hear from camp counselors about some of their most meaningful moments!
"It's my favorite when the counselors make big, colorful signs and stand outside to welcome the kids to Holt camp. Kids are embarrassed at first and hide in the backseat. A lot of them say they don't want to be there when they get out of the car, but by the second night they don't want to leave! It happens every year and I love it." ~ Elliot Bliss, co-camp director
New Jersey Camp
"I love seeing kids open up and get more comfortable. Some of them deal with intense bullying at school, but at camp you can watch this transformation and see them relax for what feels like the first time. I love getting to see that light in their eyes and watch them be a kid, they don't always get to do that." ~ Nate Schiffer, co-camp director
Oregon Camp
"The most meaning full part to me is the adoption talks and cabin talks I get to have with campers. It's a special space to hear the stories of others like me and try to help them navigate their adoptee identity as well as them help me navigate my own adoptee identity. Every camp from each year has had what I like to call those 'golden nuggets' that you take with you for the rest of your life. It's very emotional and meaningful to hear that from my campers, and I love seeing the first time campers blossom as they experience Holt camp for the very first time." ~ Zane Cleghorn, second-year counselor
Wisconsin Camp
"I love being able to meet and connect with new campers each week. When camp first starts there's always some hesitation and nerves among the campers, but as the week progresses it's exciting to see them open up and form friendships. I was always grateful to be part of that experience. Going to camp each summer was always something that I looked forward to when I was growing up. I always had a fun time connecting with other adoptees. Each year there were also counselors and staff who I looked up to and who helped me become more comfortable exploring my adoptee identity. They were the only adult adoptee role models that I had, and as I got older I wanted the opportunity to help other young adoptees in the same way that they had helped me!" ~ Natalie Zoz, second-year counselor 
"I think any adoptee who is nervous about coming to camp should just give it a try and see! Everyone here wants to make sure you have the best time ever! Holt camp is a special place where you can meet other adoptees like yourself and be able to have fun with them. Having that community is unique to Holt camp, and you'll find out that as you grow older, having that community to support you makes navigating life easier. Taking that first step is the hardest part, but once you do you'll be wanting to run to Holt camp every single summer!" ~ Zane Cleghorn, second-year counselor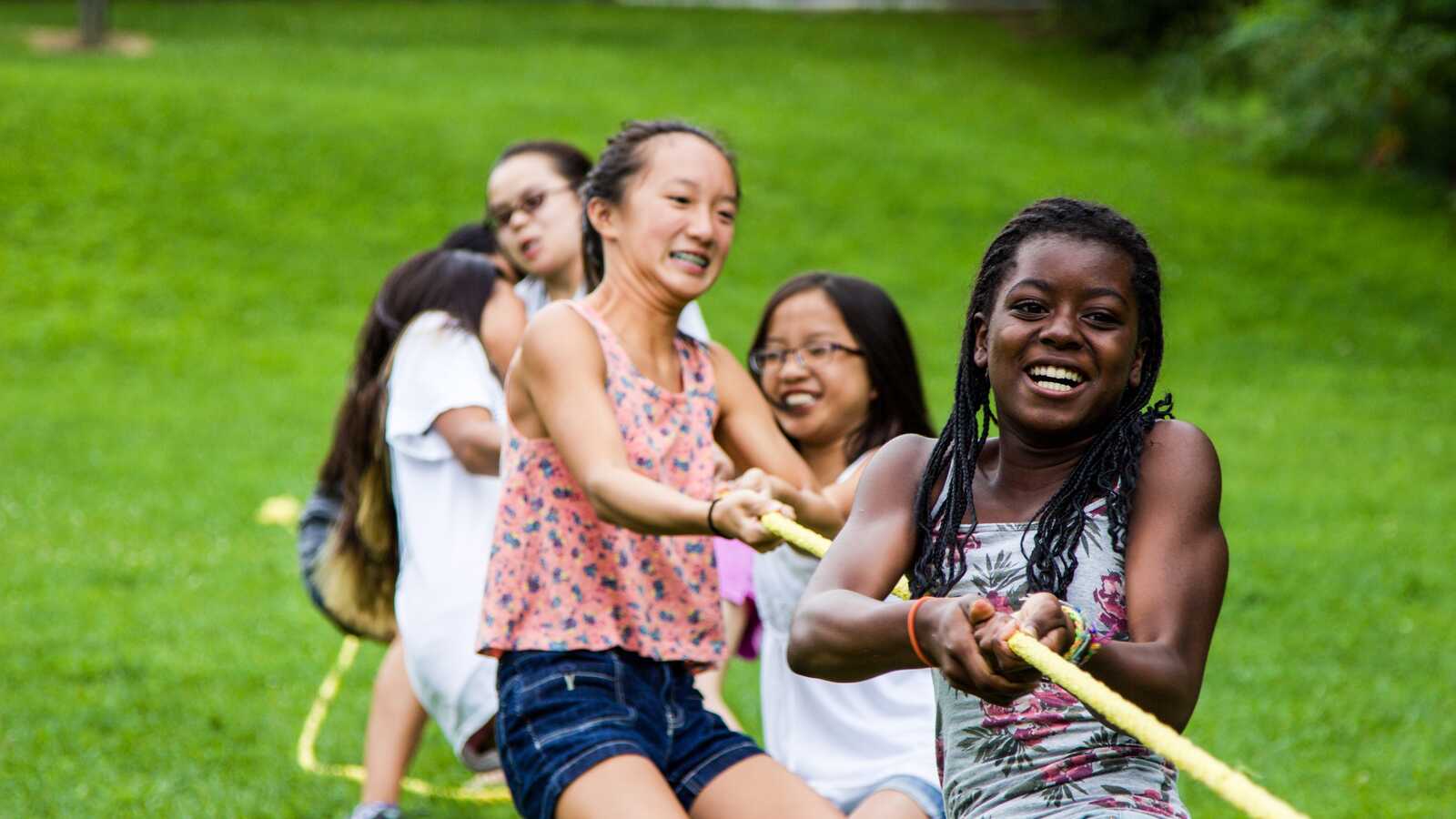 Holt Adoptee Camps
A week adoptees will always remember! Make new friends, try new things and discuss issues unique to adoptees. Holt's overnight camps are open to adoptees ages 9-17.