The most important thing to remember about children with disabilities or medical needs is that they are children!  
Like every child, children with disabilities need and deserve plenty of opportunities to learn, play and grow. Children with disabilities or medical needs can do a lot more than most people have come to expect. Yet, it's hard to grow and learn when you aren't given the chance. This can be especially true for children with disabilities who have been adopted but may have spent the early parts of their lives with limited opportunities to try new things. Caregivers must provide activities for children with disabilities to allow them to play, interact, learn and try new things. This includes mealtime experiences, so try offering new foods and let your child practice feeding themselves. Set your expectations high and watch your child flourish!  
Caregivers must give children lots of opportunities to play, interact, learn and try new things. Set your expectations high and watch your child flourish!
When considering activities for your child, you want to be realistic about their abilities. Choose activities your child is already interested in and ones with simple rules that may provide more structure. Holding in mind your child's sensory needs will also help identify fun activities that will keep them engaged. If it is a group activity or an activity with an instructor, it may be beneficial to discuss with the instructor your child's strengths and potential areas of need and if there are any adjustments that can help your child positively participate.
8 Fun Activities for Children With Disabilities or Medical Needs
1. Listening to and making music
Music is fuel for a child's growing brain. Listening to music and playing with musical toys strengthens brain function — and it can be a ton of fun! Grab real or toy instruments and start making up some tunes. Egg shakers, maracas, tambourines, drums and keyboards can be some of the easiest instruments for children to play and they offer sensory feedback for their bodies when they play them. No instruments? No problem! Try wooden spoons for your drumsticks and a tin can as your drum.
If your child or family enjoys listening or dancing to music, have fun exploring different types of music and/or dance movements together — and remember that this doesn't just include "kid music." Watch for signs that your child is experiencing joy, such as moving their body to the tunes, showing pleasure in their facial expressions or happily making sounds or talking.
2. Playing with their senses
Sensory play can be one of the most important components of a child's development. There are also so many ways to engage in this type of play, which makes finding something that matches your child's individual needs easier. Sensory boards include a variety of different textured objects, mounted to a board. They can be bought premade or you can make them yourself. Sensory bins can be made from many items in your home. Grab a box or bin and fill it with dry pasta, beans, rice or sand. Have fun hiding items in the bin and then using your hands or another object to excavate them! Don't have a board or a box? No problem! Find other ways to stretch those sensory skills, such as playing with Play-Doh, clay, shaving cream or even bubbles! With all of these tasks, just be sure that they are created with items that are safe for children and used with appropriate supervision.
3. Playing outside
Time outside for all individuals is nourishing for the body and the mind. Even 10 minutes of fresh air can be just what a child's system needs in their day. Furthermore, there is so much to do and see outdoors! Help your child develop their big motor skills while playing tag or Simon Says outside. Take a walk, go for a bike ride or simply find a nice place to sit together. When it's warm, bring out the water balloons, and when it's chilly, have fun in the piles of leaves, puddles or snow. No matter a child's abilities, regular time outside is essential to a balanced body and mind.
4. Creating art
Letting a child's creative juices flow is not only valuable, but it can also be incredibly fun. Art can be anything or anywhere, which means any avenue you choose that works best for your child is perfect. Whether it's paint or markers, crayons or chalk, glue and paper or shaving cream and a mirror, art is art and it's powerful for the development of every child. Through tasks such as scribbling, coloring or painting, children grow their fine motor skills and expand their creativity. Set up an easel or table with paper and let your child's inner artist take over. Bring out the coloring books or blank paper and let them scribble away! Don't like as much of a mess? Use plastic bags to cover surfaces, wear smocks or old clothing (or no clothing), or take your art outside.
5. Building a pillow fort
Looking for an indoor activity on that rainier or colder day? Ignite your child's imagination and use pillows and blankets to form an indoor fort that they can crawl through, play in and snuggle inside. It's an ideal activity that works both motor and cognitive skills, while also supporting sensory systems. Your fort can be as big and elaborate as you and your child choose. Try including your child's favorite books, toys and stuffed animals to make it the perfect and cozy place for connecting with one another.  
Check out additional parenting resources!
View our expanded list of recommended parenting websites, books and other resources organized by topic.
6. Playing pretend
Playing pretend is not only engaging for many children but it's also filled with developmental benefits, especially for their early play, learning and social-emotional development. Have fun pretending to be your favorite animals by making their sounds and moving the way they move. Level up by trying to guess the animal! Look at books or shows with animals or listen to their sounds on an electronic device ("Hey Google: What sound does a duck make?"). Imitate what you see and hear, and encourage your child to play along if possible. These types of physical, language and intellectual development activities can be fun for the whole family!
7. Playing "I Spy"
Develop your child's visual and cognitive skills through the classic game of "I Spy." There's great versatility in this activity as it can be accomplished anywhere — at home, the park, while in the grocery store or in the car. Wherever you can "spy," you can play! You can also make this activity as easy or challenging as your child desires. For the child experiencing a visual impairment, try adding modifications to the game, such as offering a listening or feeling guessing game instead. Choose objects and items that are closer and larger. Offer different sounds or textured items for a child to feel and explore at a level that resonates best for their system. When we can spice up the game to match individual needs, everyone wins!
8. Getting physical
Movement is powerful! Furthermore, exercise can help stimulate your child's brain and support their overall physical and mental development. There are so many different ways to encourage movement for any child, with or without disabilities. Want to try something new? Try out yoga with your child. Yoga can not only be physically engaging, but it can also help children learn self-soothing and self-regulation skills. Dance is another movement-based activity that can be easily individualized. Pop on the tunes and strike up a dance party in your home! Have contests to determine who can dance best in their chair or while lying on the floor! Even simply offering movements such as rocking in a chair, bouncing on a lap, patting a child's back repetitively or pushing them in a stroller or wheelchair are wonderful forms of movement that provide essential input to a child's body and mind.
Activities that support a child's growth will also support their confidence and help them positively engage with the world. No matter a child's abilities, there is always a pathway toward finding fun, exciting and rewarding playtime activities.
Spending intentional time playing and engaging in skill-building activities for children with disabilities will help them to learn and also strengthen your relationship. Children diagnosed with disabilities or medical needs can grow and thrive with the support of a caring and engaged caregiver. Create an environment that allows the child to lead in positive play activities. Activities that support a child's growth will also support their confidence and help them positively engage with the world. No matter a child's abilities, there is always a pathway toward finding fun, exciting and rewarding playtime activities.  
The potential activities don't stop there! Check out UNICEF's ideas and resources for children with disabilities.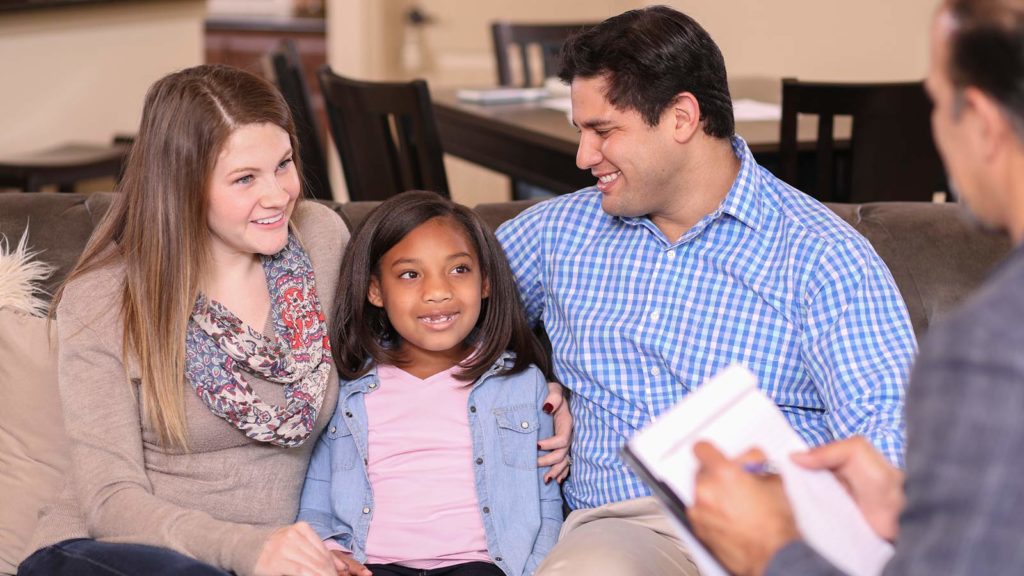 Receive Post Adoption Coaching & Education
All parents encounter challenges as their children grow up. And sometimes, issues may arise that leave you uncertain as to how best to respond. But not every issue requires therapy or counseling. The PACE program is here to help during those times.