Holt adoptive parents Kyle Geissler and Robin Stephens bring their 5- and 6-year-olds sons on a trip to Thailand — giving them an early opportunity to explore their identity, celebrate their heritage and reconnect with the foster families who cared for them before they came home. Read and share their story in honor of National Foster Care Month!
The decision to build our family through adoption was an easy one. We wanted to be parents and biological kids weren't possible for us.
Navigating the choices that followed was not as easy. Ultimately, we chose Holt's Thailand program. We liked that Holt's partner organization in Thailand, Holt Sahathai Foundation (HSF), focuses primarily on family strengthening and preservation — keeping children in their birth families whenever possible — and that the children in their program are mostly cared for by foster families. We liked that Holt's Thailand program is small and methodical, and that adoptions from Thailand are tightly regulated by the Thai government to minimize the chance of corruption. We also had a few Thai friends and felt comfortable with the idea of bringing Thai culture into our family.
Seven years and two incredible boys later, the choices that face us make those initial decisions seem easy. In addition to the many issues that all parents face, we are also trying to help our kids feel positive about themselves as Asian Americans, born in Thailand and adopted and raised in the Midwest by white parents.
As parents, we educate ourselves as much as possible by reading and listening to the experiences of adult adoptees. We have sought out Asian American adults as role models for the boys. We've moved to a new city where our kids are part of racially and ethnically diverse classrooms. The boys love spending time with their friends who were also adopted from Thailand. And we talk with the boys a lot — about adoption, race, Thailand and the myriad ways they intersect. Each year, the boys' understanding of these complex issues grows, and we work through questions and feelings together.
As we talked, the refrain we heard over and over from our boys, Thanu, 6, and Porrawat, 5, was a strong desire to visit Thailand. They missed their foster families, whether actually remembered or just reminded of by photographs and stories. They wanted to go back and see them. They wanted to see Thailand again. We worked as a family to save money for the trip and as we boarded the airplane this January, the boys were bouncing with anticipation.
Seeing Thailand through the eyes of our 5- and 6-year-olds was a magical experience. Our boys were stellar travelers, excited for each new experience. They delighted in the adventure of ordering anything they wanted off of menus, and impressed us with their aim to try something new at each meal. Porrawat's favorite food soon became squid and Thanu became obsessed with fried whole fish ("with the eyeballs still attached," of course).

They adored meeting up with Thanu's former social worker, a young woman with the most gentle soul. We also met up with a Thai friend who lives in Bangkok. Without language in common, the boys used a finger puppet to interact with our friend's toddler. They were quick to learn to jump on and off of water taxis, and learned to count out baht to buy fruit from street vendors. The wheels in their heads were turning constantly, taking everything in.
Our trip to visit the homes of our boys' foster families was incredible and emotionally intense for all of us. The boys were beaming, happy to skip into their homes and snuggle and play with the people who'd shared their first years.
Of all the adventures we had, it's not the elephants or the kayaking or the Muay Thai boxing that our kids name as their favorite experience. If you ask Porrawat his favorite thing about Thailand, he will without hesitation tell you it was seeing his foster family — "Because I love them!" he says. Thanu feels likewise. Our trip to visit the homes of our boys' foster families was incredible and emotionally intense for all of us. The boys were beaming, happy to skip into their homes and snuggle and play with the people who'd shared their first years. We didn't need our HSF social worker's translation to know how much it meant to the foster families to see the boys again. The boys proudly shared photographs of their lives in Wisconsin, and gave them pictures they'd colored. The foster families gave them hugs and smiles and the reassurance that they were loved by people in Thailand. They were still connected.

While not practical for us financially, ideally, we'd like to take the boys back to Thailand every year. Just as we tell our children their adoption stories over and over again — adding information as their understanding increases — we see value in letting our kids grow to know and understand Thailand at deeper levels as they mature. Even if they don't remember this trip as adults, it has contributed to their feelings about Thailand and themselves. At this point, they are comfortable being there. The trip also sparked some important conversations about the bittersweet-ness of adoption. We have reassured them it's OK if they feel conflicted about wishing they were growing up there, but loving us as well.
Identity can be complicated. Ultimately, our boys alone will decide how they feel about the choices others made for them when they were small. We hope to give them as many tools as possible to explore their identity and celebrate both their heritage and their current place in the world.
Kyle Geissler and Robin Stephens | Madison, Wisconsin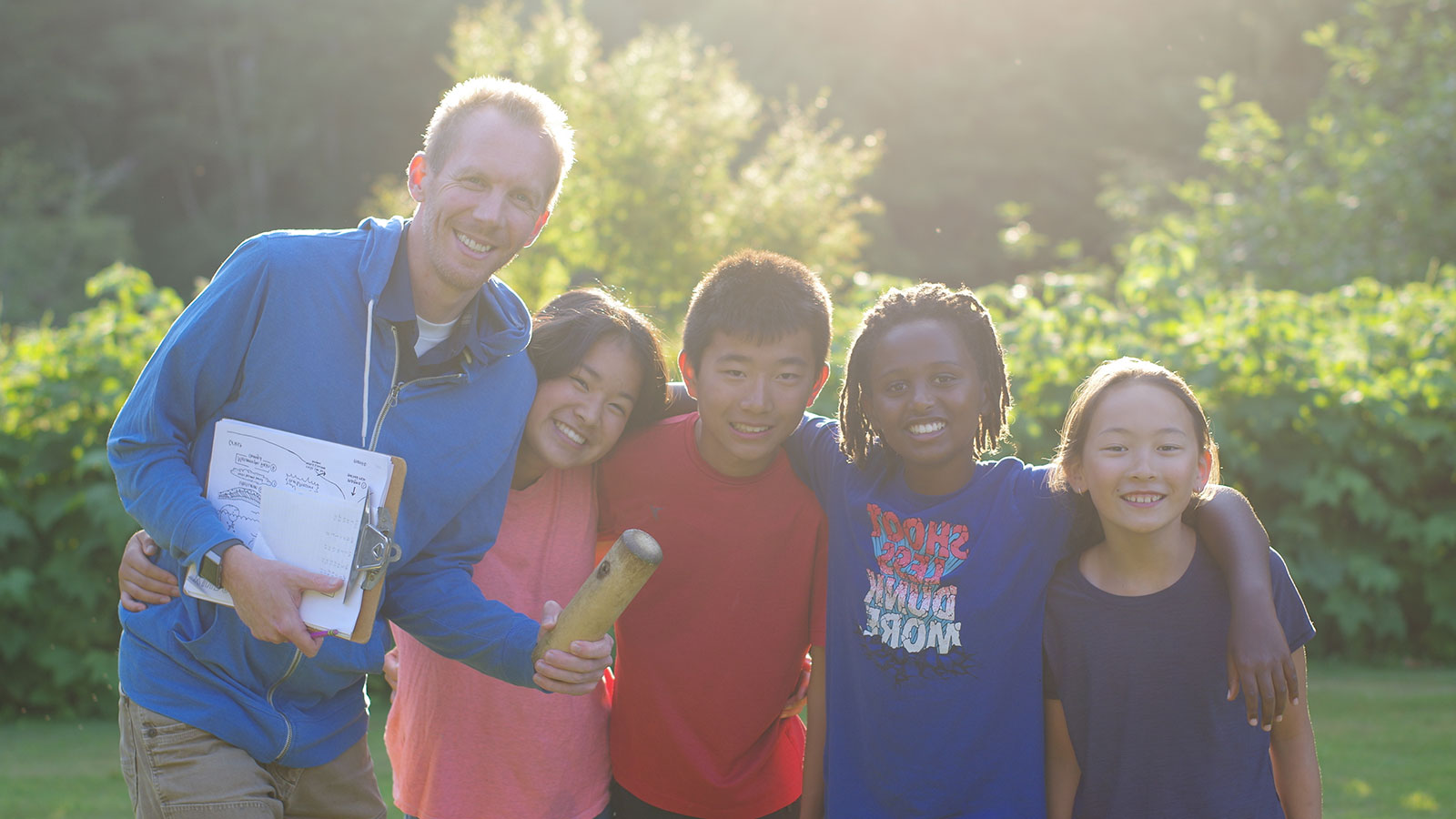 Holt Post Adoption Services
Holt offers lifelong support to all adoptees, adoptive families, birth parents, caregivers and others whose lives have been touched by adoption.