Parenting is hard. Anyone who says otherwise is fooling themselves. It can be the most rewarding job you will ever have, and yet the most difficult. This is especially true for adoptive parents.
I received a call the other day from an adoptive mother who implored me to explain why her son won't talk to her. "Why does he hate me so much?" she asked. "He won't even talk to me and doesn't respond to my texts."
As an adoption social worker, I have through the years received several such calls from adoptive parents. I have also received calls from adult Adoptees who are estranged from their adoptive parents.
"We don't talk anymore," they share.
"My adoptive parents refuse to give me my adoption papers."
"We have no relationship."
There is one common theme from these calls — neither the adoptive parent nor the adult Adoptee are able to have an honest, open discussion. The Adoptee doesn't think their parents will understand, and the adoptive parents are afraid of what their son or daughter will tell them. Both are miserable, yet neither are willing to step out of their comfort zone and truly listen to the other.
As I spoke the other day with the woman whose son won't respond to her text messages, I listened to her try to explain her relationship with her son. I heard the tears in her voice as she talked about how much it hurts and the longing for answers. I attempted to assure her that she is a good mother. I told her that most likely, the anger her son is directing towards her has nothing to do with her. I attempted to explain childhood trauma, grief and loss and why Adoptees tend to lash out at their adoptive parents. I affirmed her feelings of hurt and pain. But I realized that despite all of my empathic listening and words of comfort and encouragement, nothing would take the pain away from a mother who feels she has lost her son.
The sad thing in all of this is that it could be prevented if only they would talk to each other — if only they would have an open discussion about their pain, hurt and grief.
If only Adoptees would share their grief of losing their birth parents — of not knowing who they look like or what their background is, of never knowing why — they could begin to build a bridge with their adoptive parents. But so many Adoptees feel frustration and fear talking to their adoptive parents because they don't want to hurt them. What they don't realize, however, is that by not talking to their adoptive parents, they make it worse. They drift apart and do the only thing they know how to do — separate themselves emotionally from the very thing they need: the love of a parent.
But many adoptive parents are afraid of talking to their child, too.
For some of them, their child's grief and loss is a painful reminder of their own infertility. For many, it reminds them that they are not biologically connected to their child. Some feel they can neither fix nor fully understand their child's loss. So, they think, 'if I can't fix it and make it all better, then it is better to not discuss it. If I pretend it doesn't exist, then maybe it will go away.' But by avoiding the discomfort, they too make it worse. By not talking to each other — by not being willing to hear the difficult things — they drift further apart. Then they reach out to us, wanting us to tell them it will be okay — and thus the cycle continues.
I would like to think that adoptive parents are more enlightened today. That they have received more training than our parents of 20 years ago. Those parents did not receive any training. They were not told that love isn't enough. They did not learn about Adoptee and racial identity. They were not informed of the grief and loss their child will face… of the trauma. Nor were they trained on how to help their child cope with these struggles, or how to help their child talk about their grief. No one advised them on how to respond when their child says they miss their birth parents, or someone at school called them a name because of the color of their skin. We just didn't know those things 20 years ago.
So how did we learn as an agency? We started listening to Adoptees.
It wasn't easy to hear and was downright painful at times. But we finally started listening to what they were saying — what they wished their parents knew. We listened to their pain of being different, of not looking like their parents, of feeling isolated and unsure of who they are. We listened to their fears and feelings of discouragement over not knowing where they belonged. We listened and began asking the tough questions. We began to ask ourselves, how can we do this better? How can we help our adoptive parents do better? Thus began years of research, of gathering information and developing a pre-adopt curriculum to help our parents do better. To help our parents understand what their son or daughter needs.
But it didn't stop there. We also needed to listen to our adoptive parents. What did they need, what are they feeling? How can we as an agency do better and support adoptive parents as they strive to help their child overcome grief, loss and trauma?
However, listening was not the only thing we needed to do. We also needed to acknowledge that love wasn't enough and that we could/should do things differently. We just didn't know or have the information back than that we do now. If we had this information back then — if we had asked the questions we are now asking our adult Adoptees — maybe my conversations with these adoptive parents would have been different.
How ironic that our process to do better as an agency is much like what needs to happen between Adoptees and their adoptive parents. Both sides know the issues are there and both sides need to have the courage to start the conversation. But most importantly, both sides need to admit that maybe, just maybe, they could have done it differently. It's okay to make mistakes so long as you own up to it, apologize and then do it better next time. For our enlightened parents, who had the training, you are not immune to making mistakes. You will make mistakes. Your child will get angry at you and maybe yell, "You are not my real parents… I hate you!" The key is in how you respond. Will you listen when he is angry and directs that anger at you? Will you admit to your child that maybe you could have handled it better, thus modeling for your child how to appropriately handle their emotions? Will you give her the space she needs to express that anger and let her sit in it for as long as she needs to? Will you hug him and tell him that you love him even though he may hate you?
I cannot guarantee that as your child grows up, he or she will not need to distance him or herself from you for a time. But if you are truly present, and have given your child a safe place to express their feelings without imposing your own hurt and pain on them, then you will have done your best — and your child will be more likely to respond with their best. Maybe then I won't receive a heartbreaking call from you, upset that your child won't return your messages. And maybe I won't receive a call from your grown Adoptee, upset because they cannot talk to you.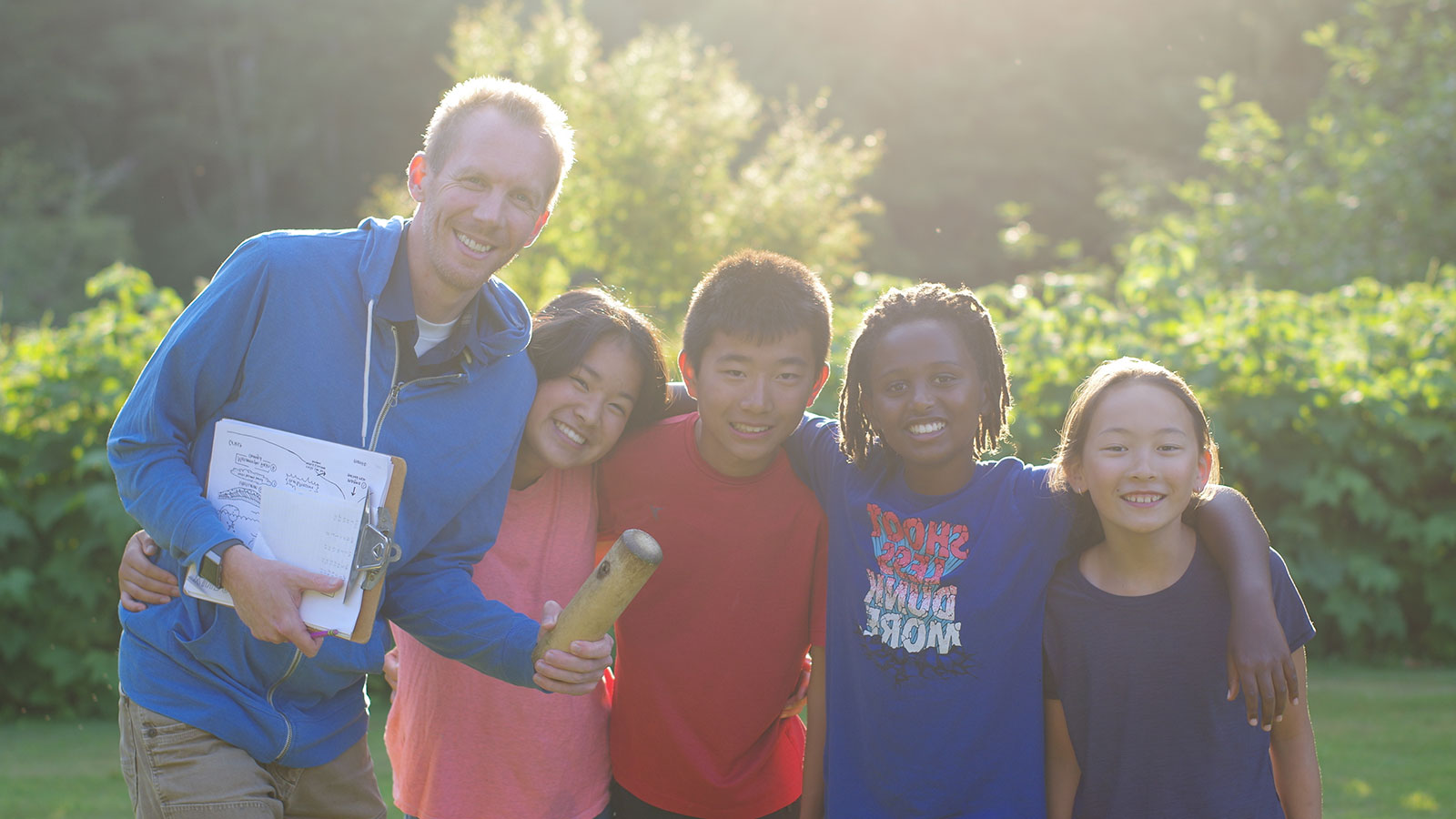 Holt Post Adoption Services
Holt offers lifelong support to all adoptees, adoptive families, birth parents, caregivers and others whose lives have been touched by adoption.