Dillon International and Holt International Children's Services were named today—in an announcement by the U.S. Department of State— as the two U.S. agencies selected by the Ministry of Justice's Department of Adoptions in Vietnam to place waiting children from Vietnam with adoptive families in the United States.
The decision allows the two agencies to find families for orphaned children with medical special needs, children over the age of 5 and children who are part of a sibling group through Vietnam's Special Adoption Program, which will open effective Tuesday, September 16.
"We are honored by the trust Vietnam's Ministry of Justice has placed in our agencies to serve some of the nation's most vulnerable children," said Kyle Tresch, Dillon International's executive director.
"Both Holt and Dillon consider it a privilege to continue in our long-standing commitments to meet the needs of children in Vietnam," added Phillip Littleton, Holt International president and CEO. "We are grateful for all of the efforts of the Ministry of Justice to develop strategies to ensure ethical adoption practices in Vietnam and for the U.S. Department of State's support for these efforts."
Both Dillon and Holt have a long tradition of serving the children of Vietnam through adoption and humanitarian aid programs. Adoption services were provided until 2008, when a Memorandum of Understanding between the U.S. and Vietnam expired, placing adoptions by Americans on hold. This new agreement initiated by the U.S. Department of State and Vietnam's Department of Adoptions allows intercountry adoptions to resume through the Special Adoption Program offered by the two agencies.
Founded in 1972, Dillon International is a licensed non-profit adoption and humanitarian aid agency headquartered in Tulsa, Okla., with branch locations in five U.S. states. Dillon International is Hague Accredited through the Council on Accreditation to process international adoptions pursuant to the Intercountry Adoption Act of 2000.
Founded in 1956, Holt International is dedicated to finding and supporting permanent, loving families for orphaned, abandoned and vulnerable children. Holt is recognized as a leader in child welfare and permanency planning, providing services and advocating for the best interest of children while always upholding the highest ethical practices.
For more information about adopting from Vietnam, please contact Jessica Palmer at [email protected].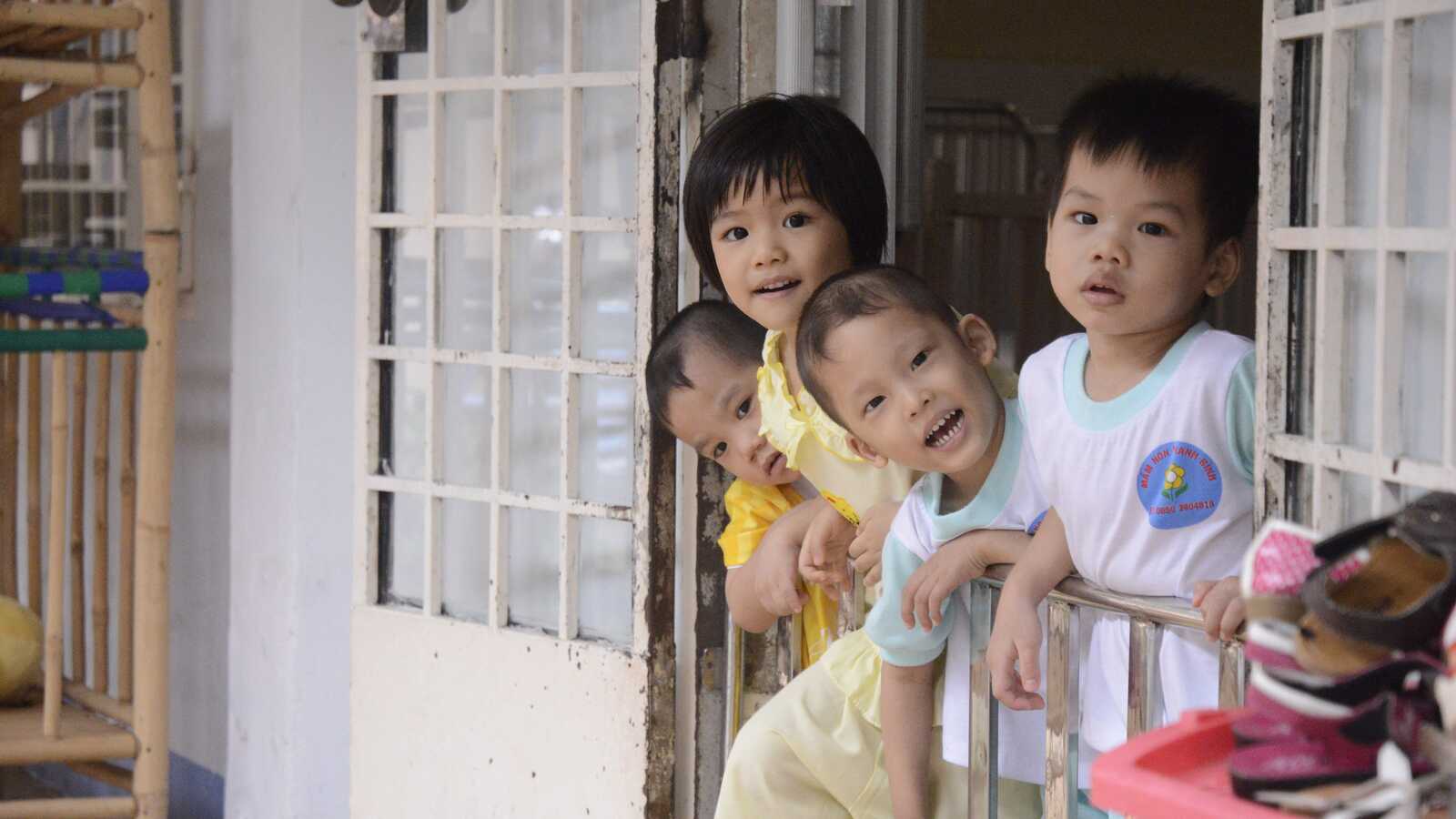 Learn more about Holt's work in Vietnam!
See how sponsors and donors create a brighter, more hopeful future for children and families in Vietnam!