Adoption services from this branch office are open to all families living in CA, even if you are using another placing agency.
We can help you adopt via international or U.S. adoption. If you are already working with another agency, we can complete your homestudy and provide post-placement services.
Exploring Adoption?
We Can Help.
We offer caring support from experienced social workers who will assist you with your international or U.S. adoption.
Holt knows how important it is for prospective adoptive families to feel supported throughout the process. Our knowledgeable social workers are here to answer questions and offer guidance throughout your adoption.
Homestudy Services
We can facilitate homestudies for families who are adopting internationally or in the U.S., even if you are with another placing agency.
International Adoption Services
If you are adopting internationally through Holt, we will conduct your homestudy and serve as a resource throughout the process. You can also look to us for post-adoption support and referrals.
U.S. Adoption Services
We can offer support and referrals for families adopting in the United States.
Adoption Information Meeting
Want to learn more about international or domestic adoption? Attend a free adoption information meeting to learn about the adoption process from an experienced Holt social worker. We will cover eligibility requirements, the homestudy, common child profiles and Holt's mission of finding a loving and secure home for every child. Our hope is to help you navigate through this process and answer whatever questions you may have. To register, please see the upcoming dates below.
---
---
August 20, 2022 at 11:00am
---
September 6, 2022 at 7:00pm
---
September 24, 2022 at 12:00pm
---
October 4, 2022 at 7:00pm
---
October 22, 2022 at 11:00am
---
November 3, 2022 at 7:00pm
---
November 19, 2022 at 12:00pm
---
December 6, 2022 at 7:00pm
---
December 17, 2022 at 11:00am
---
Have You Already Adopted?
We Can Help.
Holt offers a range of services to adoptive parents and adoptees through its post adoption services team in Holt's Eugene, OR headquarters as well as through staff in our branch office. Any family or adoptee can utilize Holt's services even if you adopted from another agency.
Birth Search & Reunion Support
Citizenship & Documentation help
Adoptee Connections and Advice
Birth Search
If you are interested in beginning a birth parent search, begin here.
Citizenship & Documentation
Need help or advice on obtaining records or learning about citizenship? Contact us.
Post Adoption Coaching & Education
Adoption can result in emotional challenges and questions. We're here to help.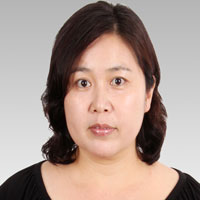 Sungeun Park, MSW
Social Worker | Southern CA, Korean-Speaking Families
[email protected]
Call: 949-371-3787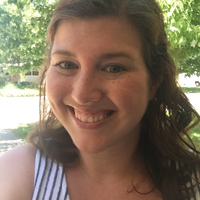 Samantha Sutherland
Social Worker | Greater Sacramento Area & Northern CA
[email protected]
Call: 832-577-2611
Emily Otis, MSW
Social Worker | Greater Los Angeles Area
[email protected]
Call: 805-410-2300
---
Holt California Branch Office
28310 Roadside Dr. Suite 200
Agoura Hills, CA 91301