If you are considering adoption, chances are you've thought about countries like China, Korea and maybe even Ethiopia. But what about Thailand? You don't always hear a lot about Thailand in the adoption community. But there's a lot to love about our program and partners there.
Here are our top 5 reasons to consider adopting from Thailand:
1. The minimum age for adoptive parents is 25.
For younger couples who want to start a family through adoption, Thailand is a great choice. Couples can have up to one child in the home prior to submitting their application, and couples with a child can request to be matched with a child of the opposite gender. Childless couples must be open to a child of either gender. Adoptions from Thailand, while limited, have remained stable.

2. Most children coming home from Thailand are about 2 years old.
Even though the process to adopt a child from Thailand takes 2-3 years, most of the children arriving home are about 2 years old, and families are needed for children of both genders. Of course, if you are interested in older child adoption, there are many older children in Thailand waiting for their permanent, loving families.
3. Our partners in Thailand strive to keep families together and help parents make informed decisions regarding their children. This is something for adoptive parents to celebrate too!
Holt's sole partner in Thailand, Holt Sahathai Foundation (HSF), is a prominent leader of child welfare services and women's rights advocacy. Since 1976, HSF has helped struggling families stay together through counseling, financial assistance, vocational training, educational sponsorship and income-generating projects. Because unwed mothers still face discrimination in Thailand, HSF provides shelter, health, postnatal care and counseling to help single mothers cope with discrimination and make an informed decision about whether to relinquish their child. About 80 percent of women who receive HSF support choose to keep their children. Those who do not are well educated regarding their decision and do so purely out of love. Holt always works to ensure the highest ethical practices in adoption, and HSF is a top-notch reflection of that commitment.
4. HSF lovingly cares for children from day one.
Most children at HSF usually spend the first several weeks of life with their birth mothers and then are placed directly into loving foster families. HSF was the first organization to implement foster care in Thailand, since it is a more nurturing alternative to institutional care. In the years since, Holt's foster care program in Thailand has become the model for both governmental and NGO childcare institutions in the region. While children wait to join their permanent family, foster families ensure children reach critical developmental milestones, receive proper nutrition and develop vital emotional bonds. Holt also receives a detailed child progress report every 4 months, which contains an update on the child's health and developmental milestones.
5. Children from Thailand need loving, permanent families.
In the past decade, Thailand's economy has grown significantly, but poverty still persists, especially in many rural regions, leaving children vulnerable to abandonment. While Holt is working to fight enduring stigma against single mothers, many young women still choose to relinquish or abandon their children out of fear. Similarly, the HIV epidemic orphaned nearly half a million children in the past decade. For these reasons and others, many children in Thailand need parents. HSF was founded on the belief that every child deserves to grow up feeling the love and joy of a family.
If you would like more information about Thailand adoptions, contact our adoption advisors at [email protected]. The Thailand program accepts a limited number of applications each year.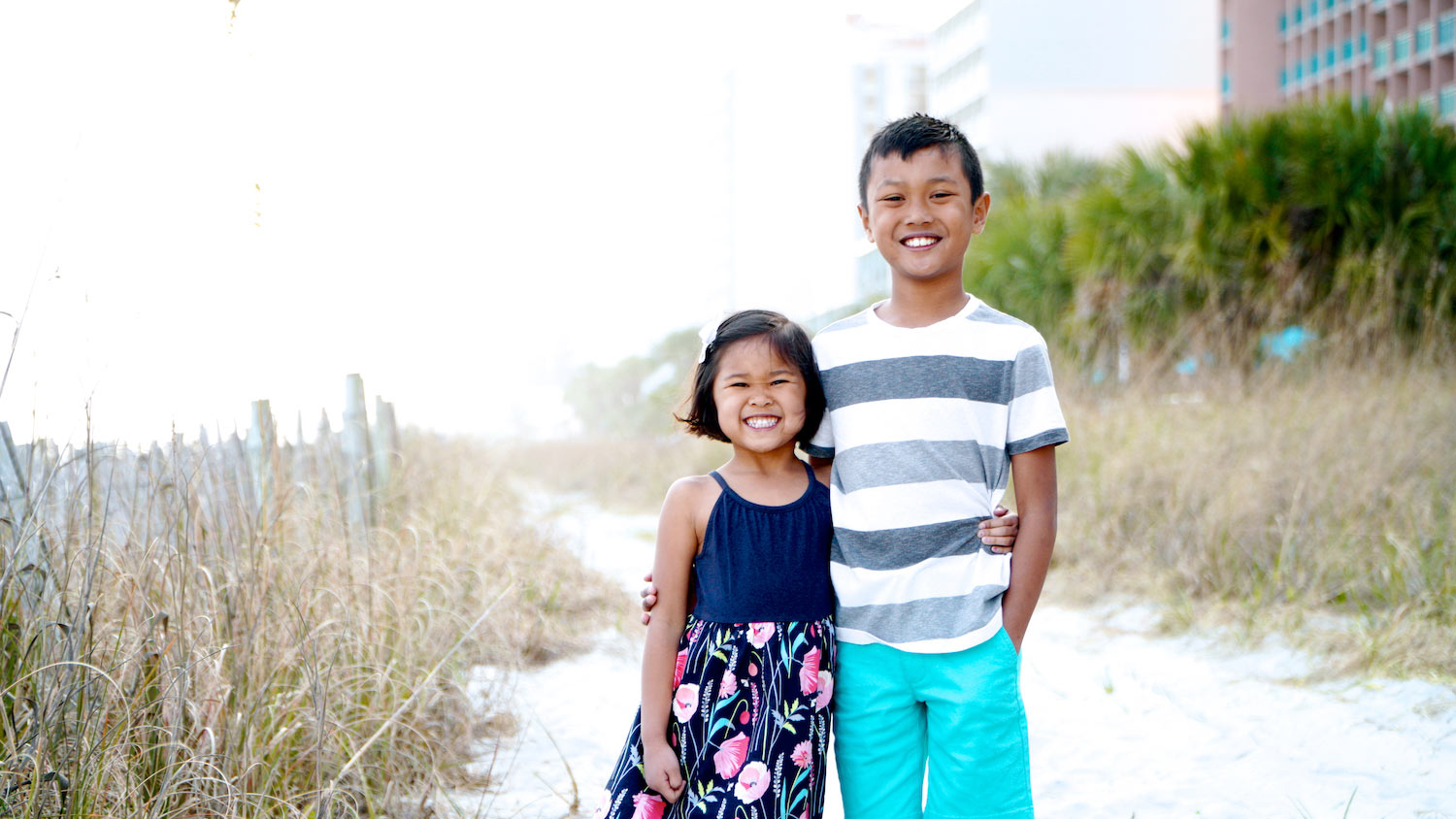 Adopt From Thailand
Many children in Thailand are waiting for a loving, permanent family.