If you or someone you know has been considering adopting from

Korea, you may have heard some common misconceptions about the

adoption process. With this list of "Top 9 Myths About Adopting from Korea," we hope to answer your questions as well as provide some useful insight into Holt's Korea program.
Myth #1: Children waiting to be adopted live in orphanages.
Fact: All of the children in Korea who are waiting to join adoptive families live with foster families, not in an orphanage. In Holt-trained foster families, children find the stable environment and attentive, nurturing care that they need to grow, reach developmental milestones and develop the healthy emotional attachments that will help them transition more easily to a permanent adoptive family.
Myth #2: More girls need families through international adoption than boys.
Fact: Of the children in Korea who are waiting for adoptive families, 30% are girls and 70% are boys. Children adopted internationally are mostly boys 6-12 months at time of match and 2-3 years at time of placement.
Myth #3: Families can select their child's gender.
Fact: Because so many boys in the Korea program need families, prospective parents may request a boy. However, families can't specify a girl.
Myth #4: Sibling groups are "easier" to adopt.
Fact: For many parents who are researching adoption, there is a common misconception that sibling groups are urgently waiting for families. The majority of adoptions from Korea are in fact single-child placements. Sometimes we see twins, but never sibling sets of children of differing ages. For families looking to adopt a sibling set, the Korea program isn't the best fit. View our Colombia photolisting to learn more about siblings who are waiting for adoptive families!
Myth #5: "Special needs" means severely disabled.
Fact: Children who come home through international adoption from Korea typically have minor to moderate special needs, and parents need to be open to the developmental unknowns associated with moderate alcohol exposure. Common medical conditions include prematurity and related medical issues and delays, reported minor to moderate use of alcohol/tobacco during pregnancy, hospitalization shortly after birth for issues that are now resolved, heart murmur (often resolved), heart conditions not requiring surgery, low birth weight, minor to moderate developmental delays, skin conditions, plagiocephaly (often resolved), cryptorchidism and potentially hereditary family medical history. Korea has a very modern and sophisticated health care system, and children waiting for families receive excellent medical care. All children receive monthly well-baby visits, appropriate immunizations and routine tests.
Myth #6: There is little information available about my child.
Fact: Because all children adopted from Korea are directly relinquished by a birth parent, adoptive parents will receive quite a bit of information about their child's birth family history. Holt Korea has excellent health records on each child, and documents the child's progress while in care. Prospective families can also send medical questions they have about a child. Foster families take children to the doctor as often as needed and well-baby exams are standard, all of which are passed along to the adoptive family as soon as possible. Some parents who have adopted previously from other countries have shared with Holt's Korea staff that they are amazed by the frequency and accuracy of the medical information they receive during the adoption process.
Myth #7: Communication with my child's foster family will end once my child travels to the U.S.
Fact: While sharing personal contact information via phone, email, social media, etc. is not advisable, Holt can help set up in-person foster family meetings in Korea if the family is traveling there, or in the United States if the foster mom happens to be there. The adoptee can be of any age to participate in a foster family meeting. Foster families truly appreciate updates and letters after placement, so we encourage the relationship through intermediary services via Holt and our partner agency.
Myth #8: Adoption from Korea takes a really, really long time.
Fact: When adopting from Korea, the average time frame from the time of application to the time your child travels to the U.S. is 3-4 years, which is fairly standard in comparison to other country programs. Several factors impact the time frame, and each family's journey will be unique, so we only provide averages based on recent experiences.
Myth #9: There are no "waiting children" in Korea
Fact: While Holt does not feature Korean children on our waiting child photolisting, there are many older children and children with more significant special needs in Korea who are waiting for families! For privacy reasons, the Korean government does not allow agencies to publicly share photos of or information about children who are waiting for families. But through our waiting child program, Holt is currently seeking families open to children with significant special needs (such as seizure disorders) and major developmental delays or unknowns. To learn about waiting children from Korea, please contact our waiting child team at [email protected].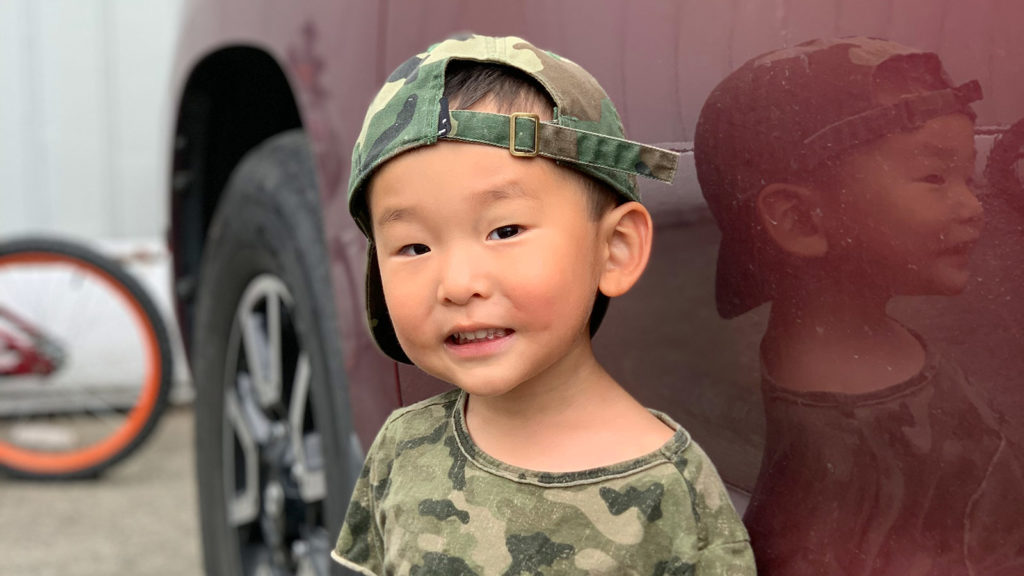 Adopt From Korea
Many children in Korea are waiting for a loving, permanent family.