Holt Vietnam took a moment to say thank you to Holt sponsors who support children in their programs. As Vietnam continues to recover from the effects of the COVID-19 pandemic, they want sponsors to know that their support is making all the difference for children there!
Dear Sponsor,
With this I would like to send my heartfelt gratitude to you for your being with Holt International Children's Services in the cause of extension of care to underprivileged children in Vietnam.
During the past year, with your compassionate donations and gifts, we were able to improve quality of care to hundreds of displaced children in orphanages in Vietnam. We were also able to support underserved children in communities via various service programs. We helped poverty-stricken families to restart their sources of income which were ruined during the high time of Covid 19 pandemic, or to assist them to develop schemes of new ones so that they could retain the children of their own with love and proper care. Your support was delivered to assist young children to receive daycare service and the older ones to continue their education. We also used it to send older children to vocational training program so that they could become self-confident and independent for their better future.
We had a special case of a fifteen year old girl who was rescued from human traffickers in Cambodia. She was stabilized psychologically, she is receiving job training as a hair stylist with our financial assistance! Our services were also rendered to overwrought and distraught expecting single mothers to ensure safe and healthy birth of their babies.  We proudly inform you that during the last year we managed to expand services to children in a remote mountainous province where the majority of the population were people of minority groups. Holt Vietnam would have not been able to serve almost 3,000 children during the last 12 months without your sympathy and support.
We know that we cannot thank you enough for all that you have done for children in Vietnam. With the thought in mind, we foresee that I and the entire staff in Holt Vietnam will have to continue to work hard in the year to come. The next twelve months will be hard as the negative impacts of the pandemic on children here are not over yet and the whole world is still in an unpredictable situation. We lean on your proceeding companion in this mission. Support and kind heart of yours and of people like you are much appreciated, and we believe that together we will change destiny of children in difficulties.
Thank you again and from the bottom of my heart I wish you all the best.
Ho Dang Hoa | Country Director, Holt Vietnam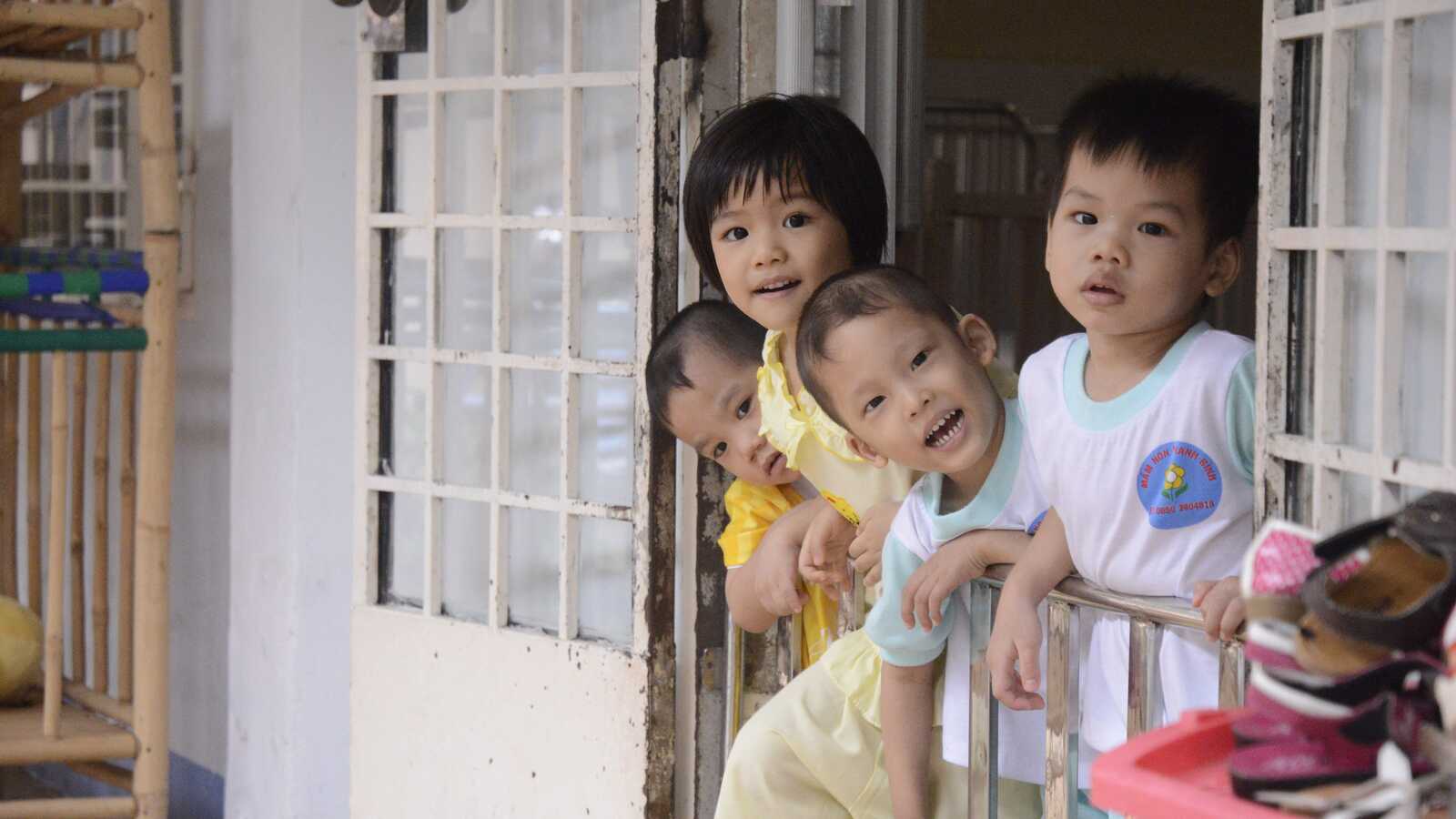 Learn more about Holt's work in Vietnam!
See how sponsors and donors create a brighter, more hopeful future for children and families in Vietnam!