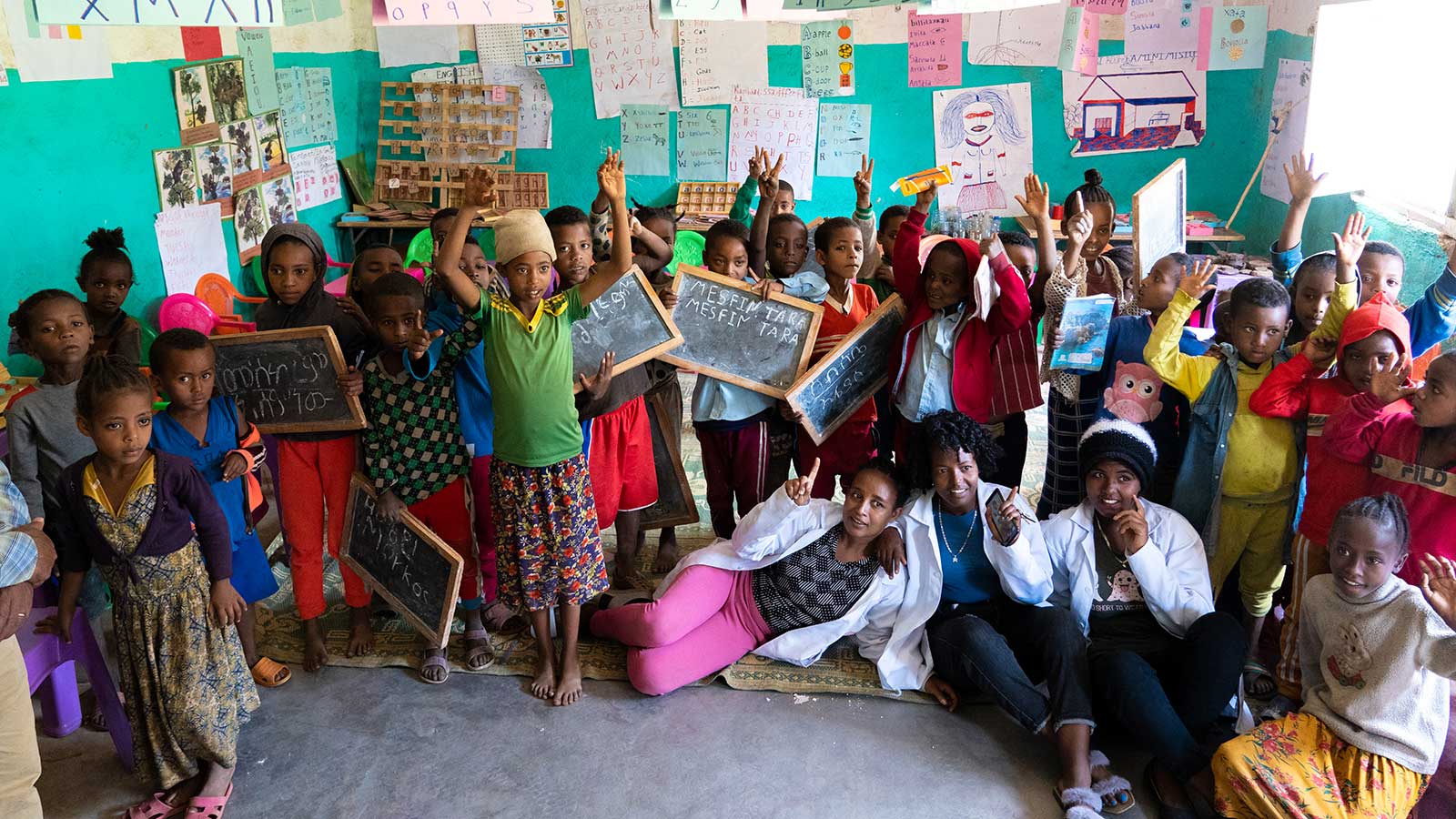 Sponsor a Child, Change a Life
Your $43 monthly gift provides education, nutrition and more for your sponsored child — helping them rise above poverty.
Currently there are no children available for sponsorship who match the filters you've chosen. Please adjust your search to find a child you can help.
---
You Make All the Difference
Around the world, so many children live in poverty — without hope, without a future. But your sponsorship can change a child's life. When George Dennehy was born without arms in Romania, he was brought to an orphanage. No one expected him to survive. But someone saw a future for him. Listen as he shares his incredible story of the difference one person made in his life.
Support a child for $43 per month
When you become a sponsor, your sponsored child will be matched — one to one — with an advocate who regularly meets with the child and their family or caregivers to create a long-term plan for stability and ensure their needs are met. Through Holt's rigorous, holistic and child-centered approach to sponsorship, you will help create a lasting, meaningful difference in your sponsored child's life.
Economic Empowerment
Your sponsorship gifts help your sponsored child's whole family by providing job skills training, microloans to start small businesses, livestock and other resources to generate income.
Education
When kids are in school, they are protected from trafficking and exploitation, and they're learning skills to escape poverty forever!
Family Reunification
As a sponsor, you can help reunite a child living in institutional care with his or her family — and provide the support and resources they need to grow strong, stable and self-reliant.
Nutrition
When children have regular, healthy meals, their bodies and minds grow strong enough to reach their dreams!
Healthcare
The cost of a doctor visit or the distance of a hospital should never prevent a child from getting the care they need!
Kinship & Foster Care
If your sponsored child is homeless or orphaned, you will help provide nurturing care in a foster home or other safe living environment.
FAQs About Sponsoring a Child
We sponsor because God calls us to help those in need and to share what we have. Seeing a new photo of our sponsored child absolutely makes our day! We enjoy receiving pictures and updates of our child, and we love receiving cards from him!

Delaney Lange
I sponsor because I think every child deserves a fair chance to make something of themselves. To know what love and encouragement is. That someone out there is rooting for them, praying for them and wanting to give them the opportunity to dream to be whatever they aspire to be.

Anna Klipsch
Holt International is having a huge impact on the lives of so many children and their families. If we are willing to give, we can share in that impact. We can experience the reality firsthand that it truly is more of a blessing to give than to receive.

Tami Glasco