Holt Adoptee Camp Director Joli Hanlon shares how she spends the eight-month off-season to continue serving adoptees — and make the camp experience the best it can be.
One of the most common questions I get asked as Holt Adoptee Camp director is, "What do you do when camp is not happening?" Surprisingly, being camp director is a year-round job and there are a variety of tasks that I work on during the off-season. Here are five things that I do before and after camp that you may or may not know about:
1. Plan, develop and market off-season programs.
The off-season is typically from September through April. During these eight months, I spend my time not only planning and preparing for the next camp season, but also for off-season programs for campers. Some examples of off-season programming include virtual camp reunions, Facebook livestreams and social media engagement. For me, communicating and staying connected with the Holt camp community is crucial during the off-season because we are not able to get together in person as easily.
2. Secure campsite contracts for the next camp season.
One of my duties as camp director is securing contracts with each of our sites during the off-season. Holt camp takes place in four states across the country. While we try to keep things consistent year after year, we sometimes experience scheduling conflicts that require us to adjust the dates or find a new site to use. When we are searching for a campsite, some must-haves include having enough accommodation space for campers and camp staff, a swimming facility (lakes, rivers or pools) and gathering spaces for all of our small and big group activities. Over the years, we have found some great campsites to use for Holt camp and I enjoy returning to them every summer.
3. Recruit and hire awesome camp counselors.
Our adult adoptee camp counselors are an integral part of Holt Adoptee Camp and they help make the camp experience special for the campers.
Recruitment for camp staff positions begins in late fall. Early January is when I begin conducting interviews for the positions. Meeting and hearing from adult adoptee applicants is one of the highlights of my job. Having gone through the interview process myself a couple of times, I know the excitement, and Holt camp would not be possible without the hard work and dedication of adult adoptees.
If you are an adoptee 18 years or older, I would highly recommend applying to be a camp counselor. It is a great way to connect and work with youth adoptees.
4. Attend conferences and trainings to help improve the camp experience for adoptees.
One of the things I am able to do when camp is not happening is attend camp conferences and trainings. Last year, I attended the American Camp Association's national conference and was able to gain many fresh ideas from the experience. Trainings have also been beneficial in my role as camp director. By enrolling in a training through different entities, such as Mental Health First Aid, or within Holt, I am able to gain and learn skills that help me better serve the needs of campers. Camp conferences and trainings give me the tools needed to help make the camp experience better for everyone.
5. Assist with other post-adoption programs and services.
As camp director, I have the privilege of working in the Post Adoption Services department at Holt International. Throughout the off-season, I help my colleagues in the department with miscellaneous tasks. Some of the items I assist with include being a Circle Back facilitator, copying files for adult adoptees and answering questions about the department for people outside of Holt as well as within the organization. I thoroughly enjoy working with my wonderful colleagues in this awesome department.
We have been busy this off-season. As I write this article, the fall Holt camp reunion just concluded. It was great to see so many familiar faces from this summer on Zoom. Preparations for the 2021 camp season are already underway, and whether camp will be in person or virtual next summer, I am looking forward to connecting with and serving youth adoptees from across the country!
Joli Hanlon | Holt Adoptee Camp Director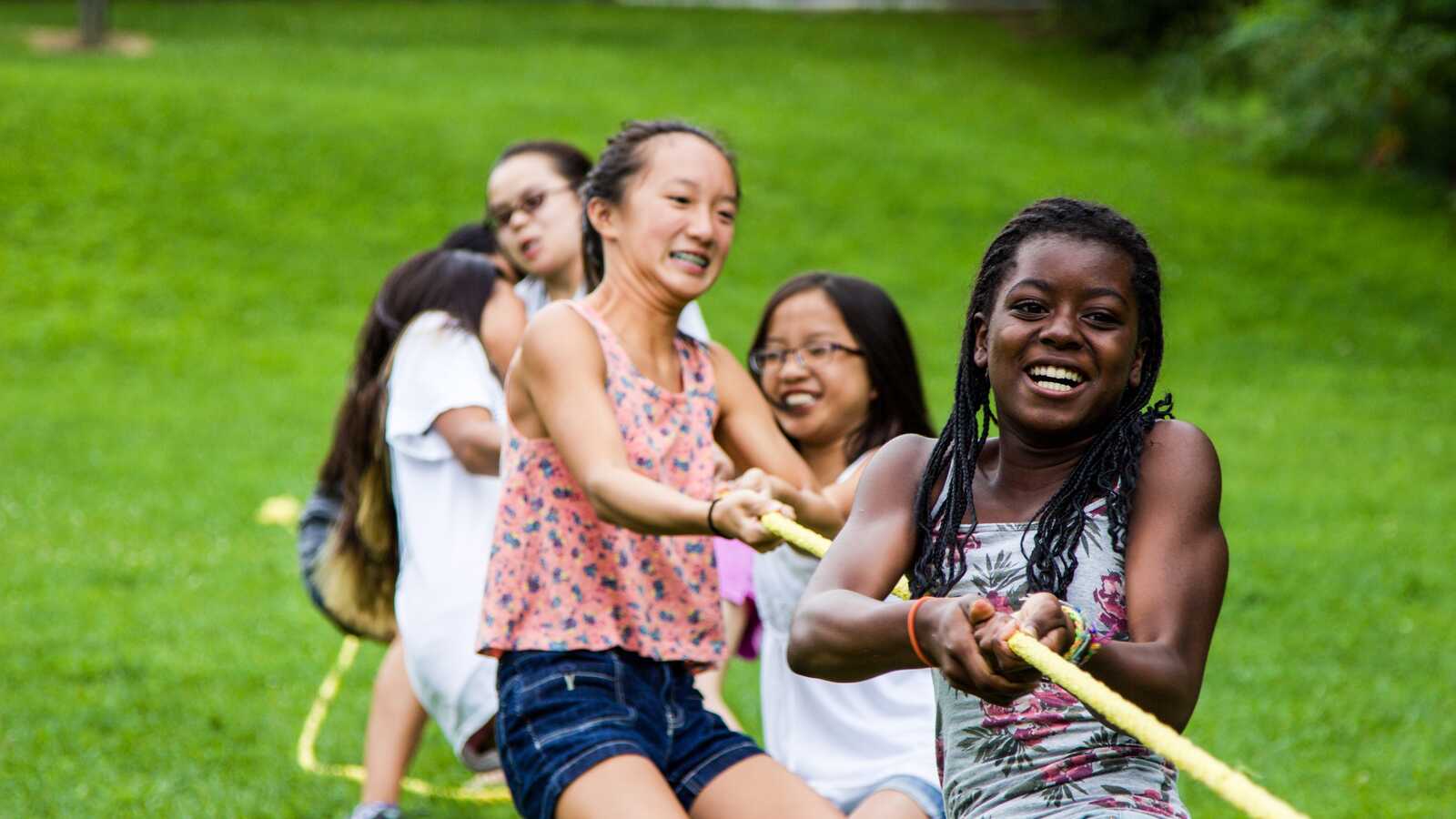 Holt Adoptee Camps
A week adoptees will always remember! Make new friends, try new things and discuss issues unique to adoptees. Holt's overnight camps are open to adoptees ages 9-17.