Molly Holt, daughter of Harry and Bertha, helps celebrate 50 years of the Holt Ilsan Center in Korea
By Robert Lee ([email protected])
Published in The Korean Herald, 12/11/2011
ILSAN — She's known by many names, from the Mother Teresa of Korea to the Mother of all Korea's Orphans — and 55 years on she is still living up to them. Molly Holt, chairwoman of Holt Children's Services, was not only a witness to the nation's rise from the ashes of the Korean War. Because of her selfless heart, she was knee deep in it. "I kept on delaying my college, because there was so much to do here, so much poverty, so much ignorance and so many babies died," said Holt, referring to when she first arrived here in 1956. "The Busan city asked me to go to this one orphanage where they had a lot of deaths," said the daughter of Harry and Bertha Holt, who founded the nation's largest adoption agency at the time. Armed only with her nursing skills, a pure heart and a selfless will to care for others, Holt simply could not leave the country in need, which is why she decided to spend the rest of her life here. And at the Holt Ilsan Center's 50-year anniversary on Thursday, volunteers, residents and special adoptee guests recognized how far the organization had come and what Holt has done for it.
"We truly appreciate her dedication, just like her parents," said Kim Hanson, a 44-year-old adoptee. "The whole focus of her life is what will be good for the children. That is the only thing that she thinks about. If it is good for the children she will be absolutely all over it," said Lee Soo-yeon, a director at the center. And it is that focus which means she will do anything for her residents. According to some at the center, Holt has slept on the floor and given up her bed for residents in need. "She is an angel, to have such a big heart to reach out to so many needed individuals, we cannot put into words," said Kimberly Armstrong, unable to finish the sentence as she fought back tears. The 55-year-old from Oregon is one of the first wave of Korean adoptees. Living at the center, Holt still utilizes her medical expertise and love to help the some 300 adults and children with disabilities living at the center. "She is part of the medical discussion when we first receive residents as to whether or not they require surgery or other special considerations," said Lee. "We have what we call evaluation clinics, where we determine what is for their (residents) future, because we want as many of them to become independent," said Holt, who personally overseas the clinics. And since she is the chairwoman of the board, the clinics are only the tip of the iceberg.
"We truly appreciate her dedication, just like her parents. The whole focus of her life is what will be good for the children."

Kim Hanson, adult adoptee
"I've put my nose into every little corner," said Holt with a giggle, adding that her first priority has always been adoption for the children with disabilities. But despite Holt's efforts some things do not work out as hoped. "We have to do our best when they can't be adopted because they are too severely disabled or have personality problems, or mental problems," said Holt. By hearing her fondest memories one can see how much the children and residents really mean to her. "When the young people come back and say thank you, and you can see how they have married and had children," replied Holt when asked about her fondest memories. But herein lies one of her biggest disappointments as well. "I have yet to meet an adult Holt domestic adoptee, they are all secret," said Holt, referring to the some 25,000 children adopted through the service. However during the anniversary ceremony, Holt was able to meet adoptees of all ages, who came to celebrate the center.
Read the article originally published in The Korean Herald.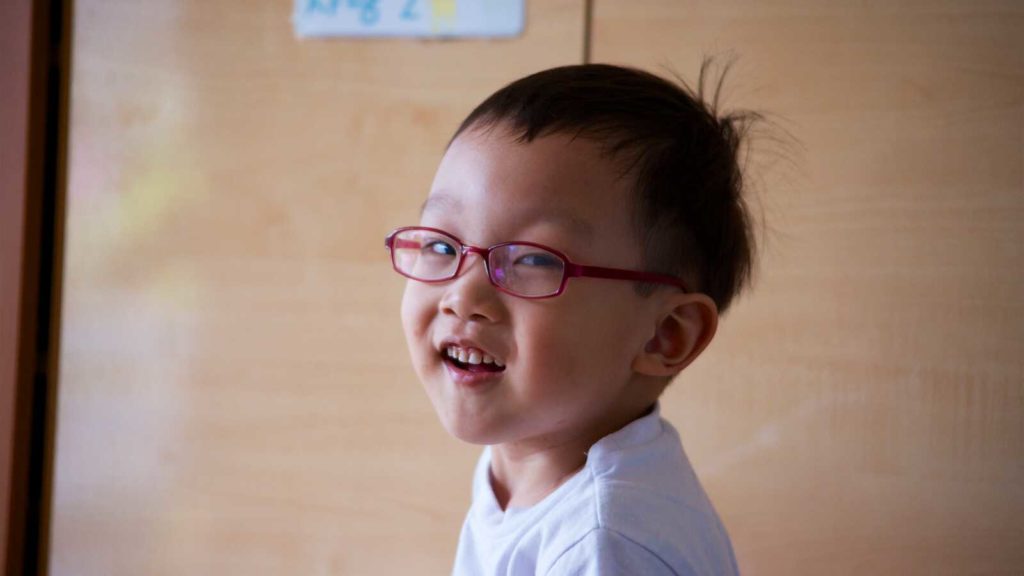 Learn more about Holt's work in Korea!
See how sponsors and donors create a brighter, more hopeful future for children and families in Korea!