A positive parent-child relationship is a foundation of raising healthy children. When children receive optimal caregiving from the start, they reap substantial benefits for the rest of their lives.
When children do not have anyone to consistently depend on and when they do not experience positive relationships, their growth and development can be severely stunted. This includes developing smaller, less powerful brains and bodies, developing challenges connecting to and relating to others, as well as becoming successful adults in our communities. Because of this, parents and caregivers play a vital role in developing physically and emotionally strong children. Every activity and routine throughout the day is an opportunity to positively impact a child's life.
5 Reasons to Prioritize a Positive Parent-Child Relationship
1. Healthy relationships help the development of the brain. Positive interactions between children and caregivers support the growth and development of a child's brain. Strong brains grow from quality time with caregivers.
2. Healthy relationships help heal brains. Positive relationships are the primary way caregivers can reduce the impacts of challenges and stressors children experience. Caregivers can offer positive interactions by being present, attentive, responsive and attuned.
Check out additional parenting resources!
View our expanded list of recommended parenting websites, books and other resources organized by topic.
3. Healthy relationships help children thrive. Children who are nurtured by caregivers through positive interactions are healthier and more well-nourished (in body and mind).
4. Optimal caregiving doesn't take extra time. Caregivers can offer positive interaction throughout daily activities and routines they are already doing by using simple strategies, like making eye contact and giving tickles or cuddles during diaper changes, or asking children questions about their day on your drive to the store.
5. Children learn best in the context of positive relationships. Offering positive interactions with a child during play, mealtimes, and beyond is the best way to support the learning process.
For additional information, check out these positive parent techniques!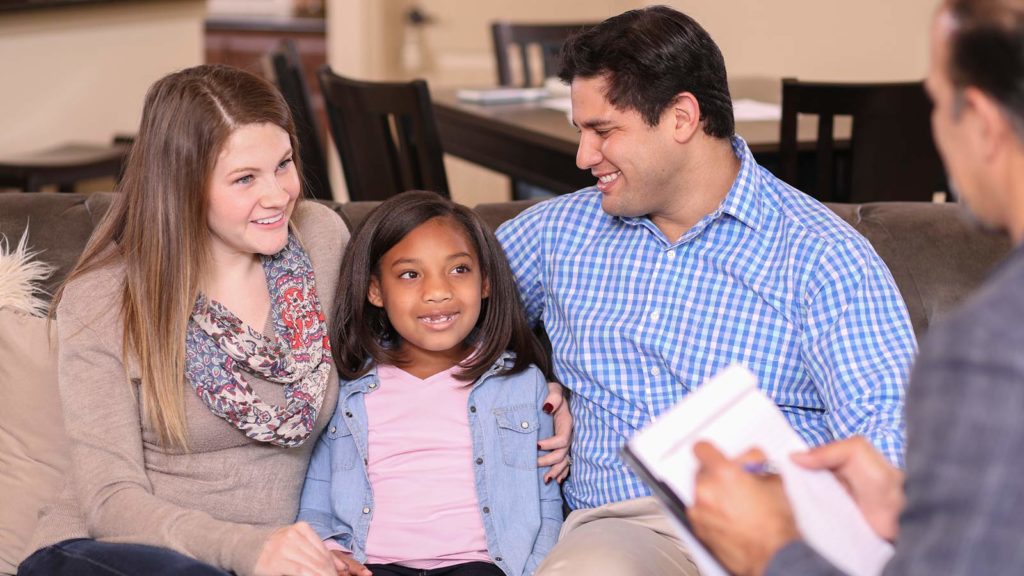 Receive Post Adoption Coaching & Education
All parents encounter challenges as their children grow up. And sometimes, issues may arise that leave you uncertain as to how best to respond. But not every issue requires therapy or counseling. The PACE program is here to help during those times.