Born without hands or feet, Holt adoptee Samuel Tyler adapts to his unique challenges with the love and support of his family.
On November 1, 1992, our daughter Hannah was born in Hanoi, Vietnam. My husband, Ed, our 3-year-old son, Andrew, and I officially welcomed 18-month-old Hannah into our family in the summer of 1996. Our first adoption experience through Holt International was fabulous. Holt was there to walk us through the procedure step by step. Of course, there were some challenges with the transition from orphanage to family life, but that is not unusual. Hannah Lynn Tyler was, and is, our jewel and treasure from Vietnam.
On June 5, 2003, Andrew and Hannah were at swim practice. After diving into the pool, Andrew suffered massive cardiac arrest due to undiagnosed Long QT syndrome. Despite immediate attention and CPR, Andrew was without oxygen for 45 minutes. He was revived but in a devastated condition. He required a trach for breathing and a feeding tube for nourishment. He was no longer able to speak or move on his own. For the next 16 months, our family became caregivers to a severely injured, beloved family member. We adopted the motto, "Never leave the wounded behind." Along with the support of many family members and friends, Ed, Hannah and I walked the difficult journey with Andrew until the Lord called him home to Heaven on October 27, 2004.
Trying to find our new normal without Andrew was difficult. Even when we were able to laugh again, sadness was always close by. And although time never takes away the pain, time does change the intensity. In 2007, I was at a friend's house. She was looking online at some pictures of children who needed adoptive families. I came home and pulled up that site. I also pulled up Holt's site and clicked on "Vietnam," which is when I first "met" Samuel.
Despite the solemn look on his face, Samuel was cute as a button. Although born prematurely without hands or feet, he "moves around easily in his walker and has great control over where he intends to go," his description read. Samuel had captured my heart. However, he was a child with special needs. Our experience with Andrew had opened our eyes to a true understanding of the extra commitment of time, energy, finances, etc. that come with parenting a child with special needs. Did we want to embark on this journey? On top of the questions we were asking ourselves, I was plagued with guilt concerning our son. One morning during my quiet time, I cried out to God, "You can't replace Andrew. You can't replace the child You took!" And, ever so gently, these words appeared in my heart: "I'm not replacing anyone. I'm adding to your family." At that moment, the guilt was gone. No one could or would be replaced. Our family was simply going to grow.
Still, Ed and I were hesitant. Cute as he was, this child would obviously, we thought, be dependent upon us for the rest of his life. As I was walking in our neighborhood one morning, I asked, "Lord, what will he ever be able to do?" In my heart I heard, "What if, instead of suffering a devastating brain injury, Andrew had lost his hands and feet?" My immediate response was, "No hands, no feet, no problem!" Samuel had elicited another family motto.
Once again, Holt walked us through the process from beginning to end. They especially looked after us in Vietnam. Wonderful "Holtees" escorted us to all appointments and answered every question. The day that Samuel officially became a Tyler was hot, sticky and full of joy! While in Hanoi, we were able to visit Hannah's orphanage and several of the nannies remembered her. We also had the honor of visiting Hannah's birth mother and extended family. Holt was with us every step of the way. On July 4, 2008, Samuel Tyson Tyler went through customs with his new family in the United States of America.
As for being totally dependent on us, let's just say "NOT!" Samuel was a spitfire from day one! "I can do it!" has always been his attitude. He received his first pair of prosthetic legs from Shriners Hospital for Children in October of 2008. And although he doesn't use them often, he has upper arm prosthetics for certain activities. Samuel was speech delayed when he joined our family and continues to receive speech therapy at the Kenny Rogers Children's Center. (He even got to meet Mr. Kenny Rogers himself!) Last October, Samuel was also diagnosed with dyslexia, for which he is receiving therapy and is already making improvements. It was also around that time that we found out about Nubability All-Sport Summer Camp. This is a camp specifically for children with limb differences, and Samuel will be attending next month. Nubability also told us about Amputee Blade Runners — a nonprofit organization that helps provide free running prosthetics for amputees. Samuel applied for the ABR grant, was accepted, and just this week received sports legs that will increase his ability to compete with full-bodied children his age.
Samuel has learned to swim, plays upward flag football and basketball, wrestles, and is learning to play the drums. He has a passion for sharing the gospel and is not shy about doing so. Samuel has learned to adapt, improvise and overcome. His favorite Bible verse is Phil. 4:13, "I can do all things through Christ." While it is true that he did not replace his older brother, he did restore the joy and laughter in our home. Along with new sister Lottie (adopted 2010 from China) and little brother Duke (adopted 2012 from China), Samuel is a daily reminder that we all face difficulties and must continue on with life to the fullest despite the challenges and losses we may face.
Should you jump into a special needs adoption? Certainly not. You need to pray about it, seek wise counsel and be honest with yourself. Don't be afraid to be honest with Holt either. Holt is there to help you, not criticize you. But if a child with special needs is tugging at your heart, don't let fear or uncertainty stop you. Remember, you can do "all things through Christ."
Rebecca Tyler | Sikeston, Missouri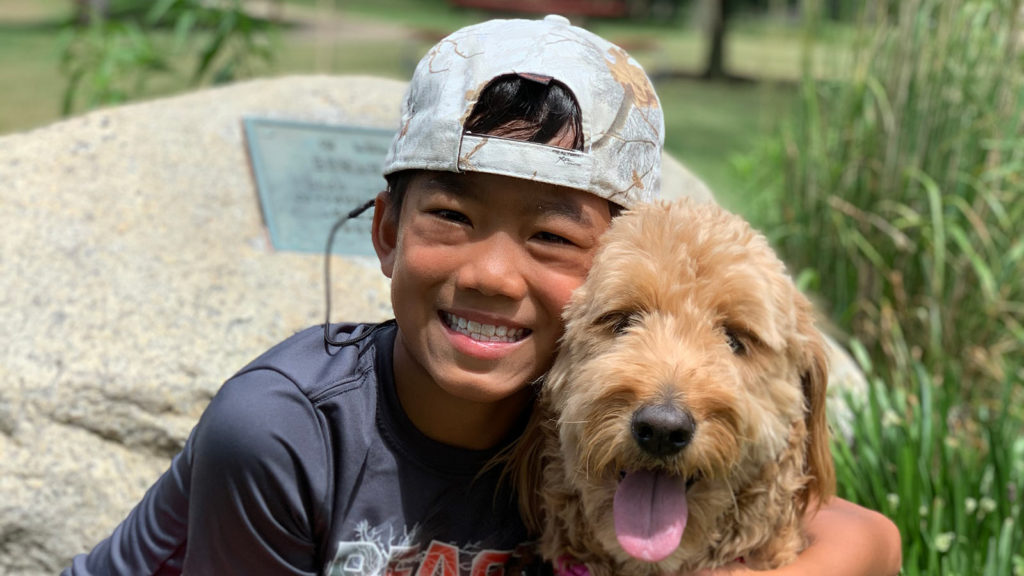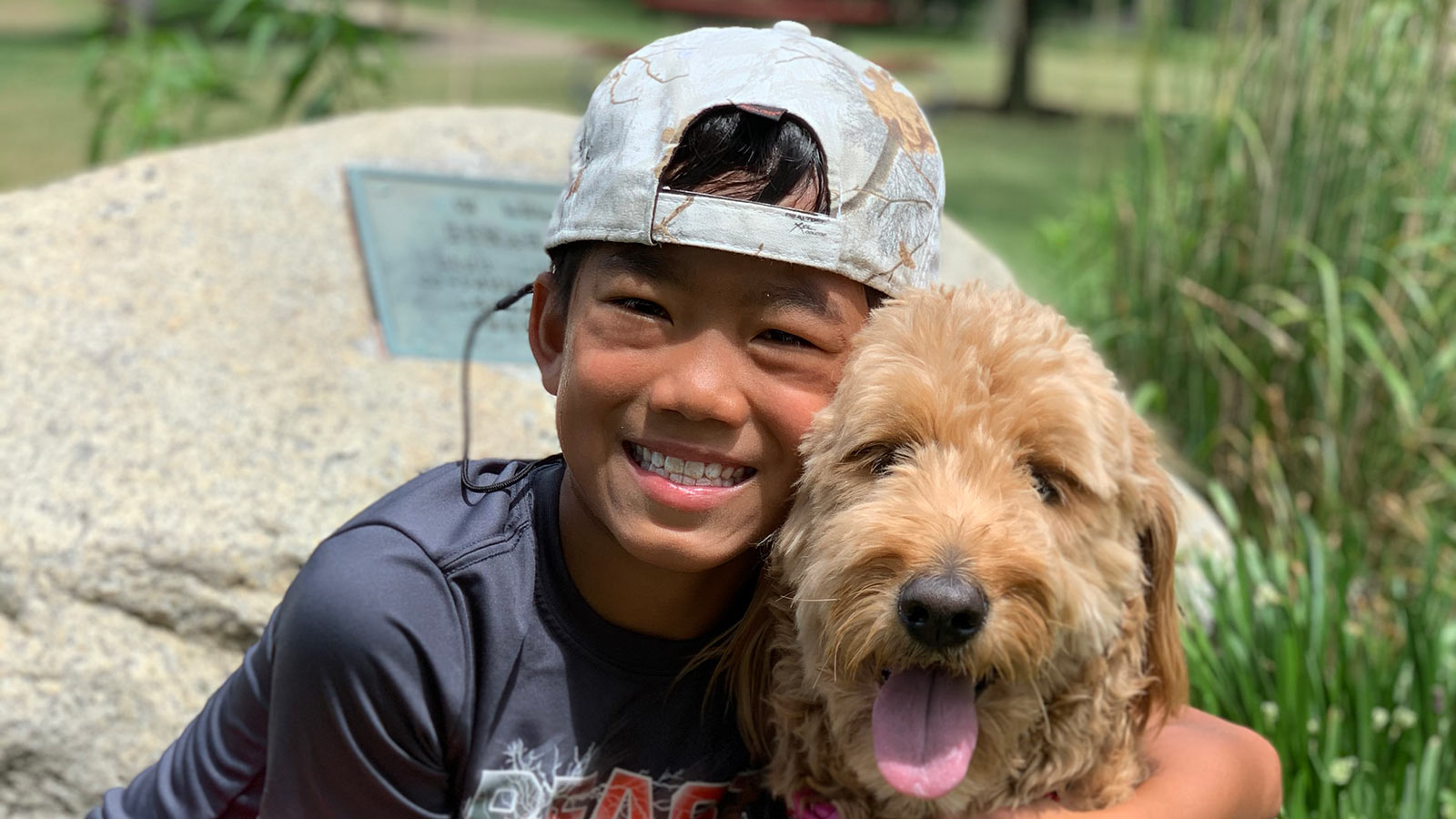 Adopt From Vietnam
Many children in Vietnam are waiting for a loving, permanent family.