When the Fabros family started pursuing older child adoption from the Philippines, soon-to-be adoptive mother Robin Ann had an emotion she never expected to have about adding to their family: grief.
We were "The Fab4" for 13 years. Our daughter Emma was born to us in the year 2000 and Aliah came along three years later. Over time, we developed our family identity as The Fab4 and loved building a family culture of rich traditions and fun family activities like New Year's family dance videos, Valentine's Day fettuccini alfredo dinner, summer beach vacations, and our favorite celebration: Fabros Day.
Fabros Day is the day that we chose to be our own family holiday. It is October 19th, since that was our engagement date, the first official start of our family. Every October 19th we took the day off and celebrated being The Fab4. Our activities included trips to the zoo, the pumpkin patch, the trampoline park, the theater and even Disneyland. The purpose was simple: to enjoy our family.
In fact, it was this love and enjoyment of family that drew us to adopt. I think subconsciously we always had the idea that adoption was for "completing" one's family. And after Aliah came along, we felt "complete." But on Adoption Sunday in November of 2012, our pastor preached on adoption and we walked away with a new perspective: Adoption is being a complete family for children who don't have one! Our hearts were changed. Why not welcome in a child to experience the very thing we love so much — Family.
Choosing older child adoption from the Philippines, we applied with Holt on July 4, 2013. We first saw 8-year-old Reynold's profile on the waiting child photolisting in October, just before Fabros Day. My husband Edwin said he "looked like a rock star" and we all agreed that he was "the one" to join our family. We requested a match and, sensing this would be our final Fabros Day as the Fab4, we did it up big in 2015 — going to Disneyland and California Adventure to celebrate our 13 years as the Fab4. It was precious family time.
But as the wait from match time to travel continued, my emotions fluctuated greatly. I was on a roller coaster, feeling excitement, a focus on preparation and then, unexpectedly, grief…
On the day before school started, my husband and I sat alone at the food court in a mall talking about the upcoming year. I started crying about Emma being a junior in high school. Before long, we were both in tears… literally bawling over our Sarku and Chipotle lunches because Emma would be going to college in TWO YEARS! I knew it was ridiculous. But I wanted to think it's because we loved parenting. We loved our girls, and each stage had been a beautiful gift. This was, in fact, the selfish part of why we wanted to adopt. We didn't want parenting to end.
But that's the thing. It was ending. It was ending AND it was beginning for us. I soon realized that those tears I was shedding over Emma being a junior were only a symptom of what was really going on inside my heart. I wasn't really sad about the fact that my daughter was going to college in two years. I was grieving the loss of my family as I knew it that day. I was mourning the loss of the Fab4.
We had spent the whole summer preparing our home to welcome in another member of the family, a son and brother! But the truth was that we loved our little family just the way it was. We'd had our groove on for a long time already. Life in our home was easy, peaceful, predictable and enjoyable. And all of this was on the brink of changing forever.
When I first realized my grief over "losing" my family, I didn't want to admit its reality because it seemed wrong and somehow a betrayal to Reynold who would soon be joining us. But when I finally said it out loud one night at dinner, there was a heavy quiet, a deep understanding, and a twinge of relief shared by all of us. Like we had all been thinking this, but hadn't had the words or courage to say it. I think I was the only one who got choked up. But Emma looked straight at me and her eyes said, "Thank you for feeling it too, Mom." We all agreed: We're gonna miss the Fab4. Admitting it out loud made us all feel a little better.
It's not like we wanted to change our minds and take it back. We knew that if we loved life as a family of four, adding one more was adding a whole other person to enjoy and know and love in life. We knew that many years later we would look back and find it hard to imagine our family without Reynold in it. But we also knew these transition months (or years) ahead would likely bring as many challenges as joys to our family life. And though we welcomed Reynold and this change with open arms, it was also hard to say goodbye to the life and family that we had at that moment. But we eventually did.
And finally, after nine months of waiting for the call to travel, we left for the Philippines. On October 17, 2016, we met Reynold at the Bacolod City Airport for the very first time. Though the wait was longer and harder than we expected, the timing was also divine. In Filipino adoption, the orphanage and agency in country determine your schedule while traveling. And amazingly, they had one day set aside for all of us to be alone together and to get to know each other. It was October 19, 2016: Fabros Day! On our first day alone together as the Fab5, we celebrated at a resort in the Philippines. We began our "new" family life together swimming in the pool, eating adobo and synigang, and playing foosball.
And now, nine months later, I cannot imagine our family feeling complete any other way.
Robin Ann Fabros | Los Angeles, California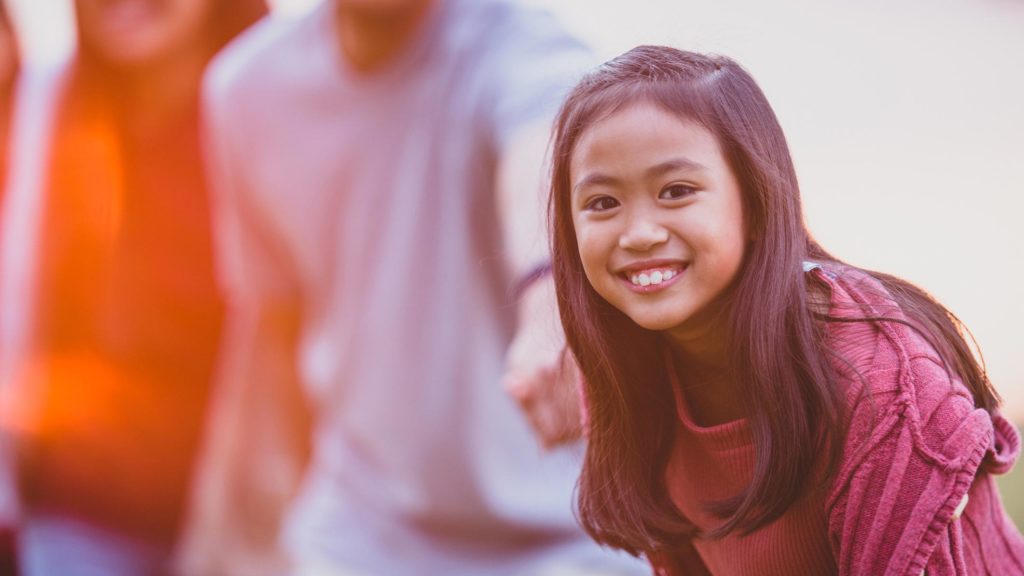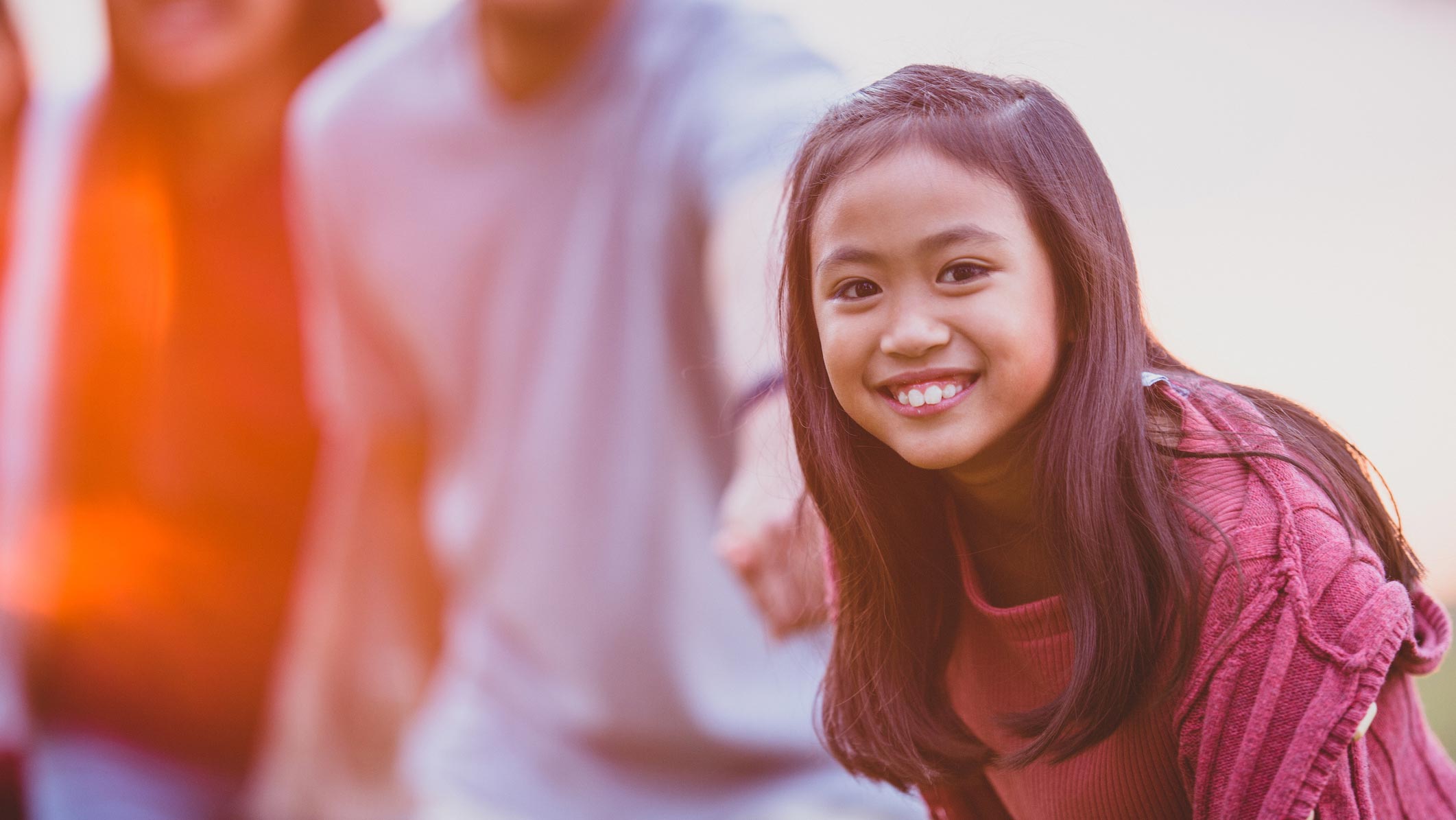 Adopt From the Philippines
Many children in the Philippines are waiting for a loving, permanent family.