Negative experiences in a child's life can impact their health and development, putting children at risk for mental illness and chronic health problems. These negative experiences are known as Adverse Childhood Experiences (ACEs).
ACEs are potentially traumatic experiences that occur in childhood, such as neglect, experiencing or witnessing violence at home or in the community, experiencing poverty, bullying, separation from family members or having a family member die. The accumulation of ACEs can affect children for years and impact their life opportunities.
When children experience ACEs or trauma, it can impact their brain development and reduce the size of the cerebral cortex.
When children experience ACEs or trauma, it can impact their brain development and reduce the size of the cerebral cortex. The cerebral cortex is responsible for many complex functions, including language, attention, perceptual awareness, thinking, memory and consciousness. Trauma experienced during brain development can impact children's IQs and ability to regulate their emotions. The age of the child or how the event is explained to them can affect how children experience and internalize trauma. Younger children are particularly vulnerable to the effects of exposure to trauma. The CDC states that, in the U.S., preventing ACEs could reduce the number of health conditions including up to 1.9 million cases of heart disease and 21 million cases of depression. 
Check out additional parenting resources!
View our expanded list of recommended parenting websites, books and other resources organized by topic.
Health Effects of Adverse Child Experiences
Impacted growth  
Increased risk of disability  
Impacted brain development
Increased risk of injury 
Decreased attention and decision-making skills 
Increased risk of teen pregnancy or pregnancy complications 
Difficulty responding to stressors 
Increased risk of chronic diseases, such as cancer, diabetes, heart disease and stroke  
Difficulty forming healthy, stable relationships 
Increased risk of depression 
Difficulty managing weight, by eating more or less than their needs
Poor or inadequate sleep 
Irritability and grumpiness 
Increased risk of substance abuse
Caring for a Child with Adverse Childhood Experiences
Fortunately, ACEs and trauma can be prevented and cared for. The most important step will be to be present and build strong relationships with your child. Reliable, caring, positive and protective caregivers can help mitigate some of the negative effects associated with ACEs, and help children begin to heal from trauma or address any trauma they have experienced. Children and their caregivers often have resiliency skills and psychological resources that can help protect them from long-term harm and health impacts.
Consistent caregivers can be a resource for their child as they encourage them to share their experiences and provide reassurance around their safety and security. Listen to what your child is telling you, validate their experience and let them know that you are there to help them.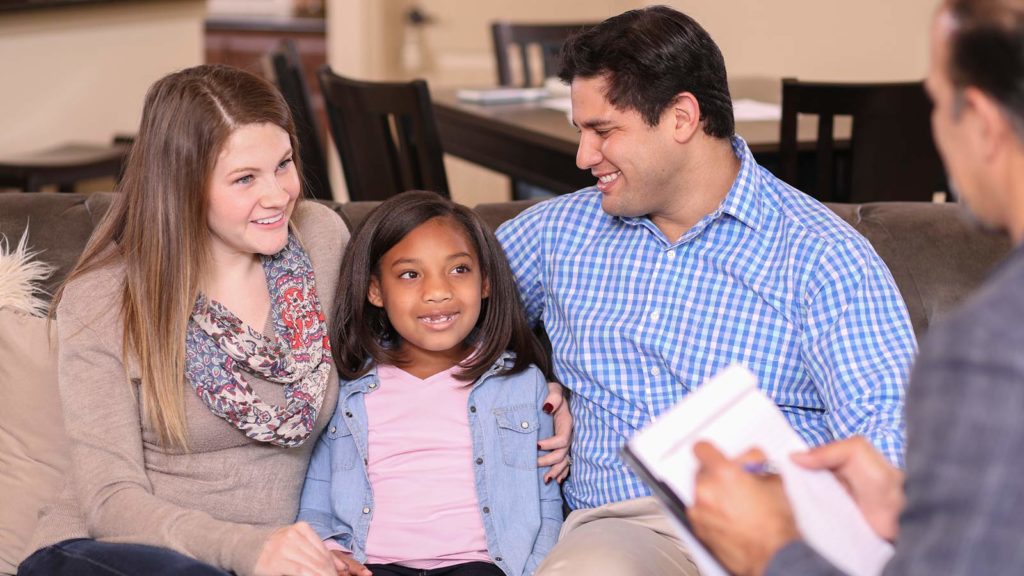 Receive Post Adoption Coaching & Education
All parents encounter challenges as their children grow up. And sometimes, issues may arise that leave you uncertain as to how best to respond. But not every issue requires therapy or counseling. The PACE program is here to help during those times.